Words
Peter Neville
ANAM Faculty and Head of Percussion
In a world full of percussion ensembles with names like "Boom!" and "Crash!!" (the exclamation mark makes it louder!!!), the name SPEAK Percussion stands out. How wonderful to have percussion as a mother-tongue with which to communicate, share ideas and explore sound.
Since the group's inception in 2000, by a quartet of like-minded VCA undergraduate students, SPEAK Percussion has gone on to establish itself as one of the most influential percussion-based organisations in the world. 2000 was also the year I joined VCA as its Head of Percussion, so I've been privileged to watch their journey from the start. I've also had the opportunity to work with them on a number of projects, some of which have been amongst the most ambitious and heroic I've ever been part of, both in terms of artistic vision and scale.
Original member Eugene Ughetti is the group's Artistic Director and visionary, and will be familiar to ANAM audiences from our 2019 Surround Sound project. A number of ANAM percussion alumni have also worked with SPEAK, including SPEAK's current Artistic Associate, Kaylie Melville, and Bespoke artists Hamish Upton and Zela Papageorgiou.
A collaboration between SPEAK and ANAM has long been on the cards, but the events of 2020 precipitated the urge to 'think locally' and the timing for 2021 was suddenly serendipitously right. The move to the Convent also offered us the exciting possibility of having a range of beautiful spaces and acoustics to explore, each with its own unique sonic properties and atmosphere which inspired the decision to take the audience on a literal journey through the Convent.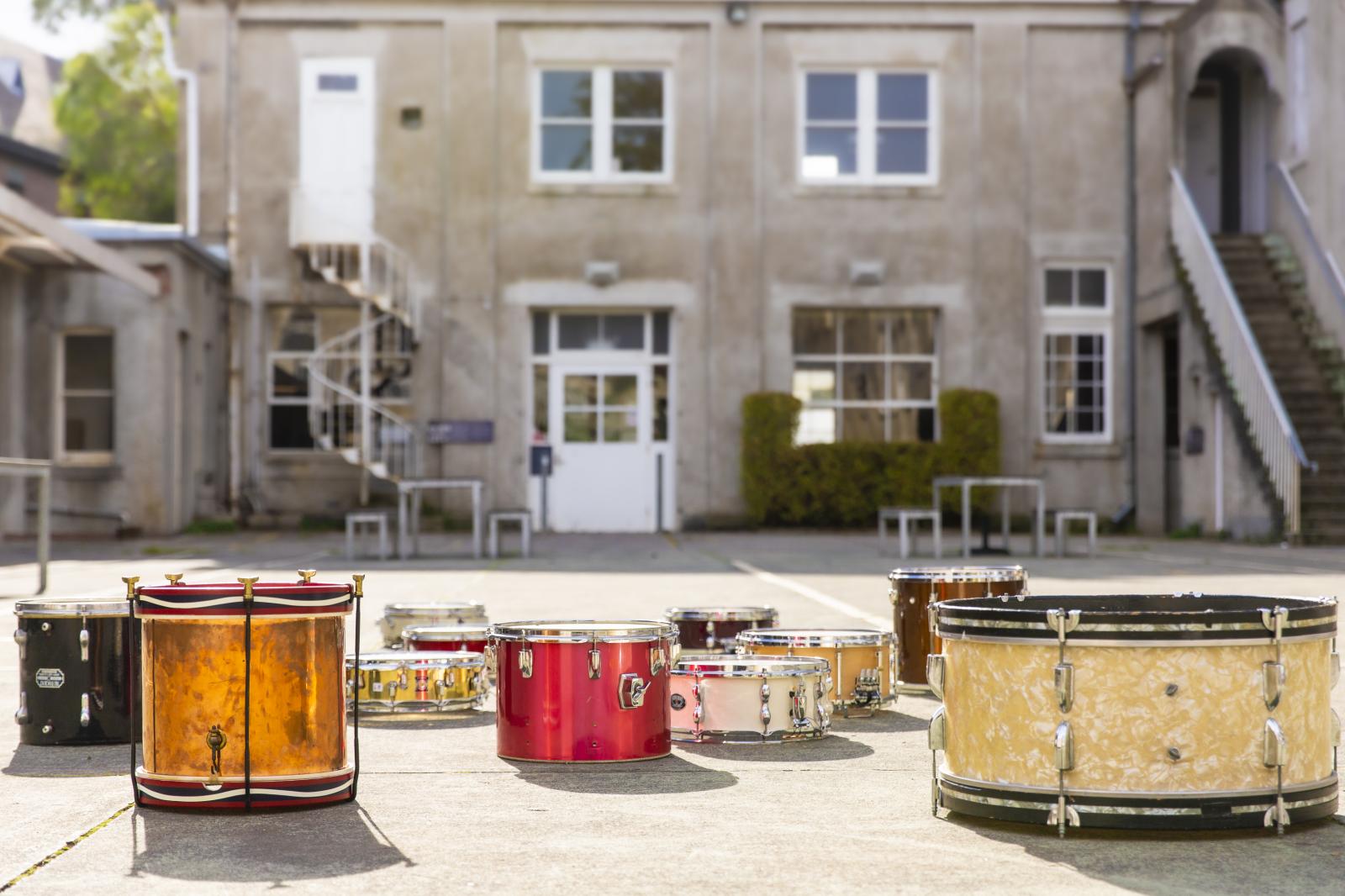 Their trip will begin with a work for the full 12 players, followed by a trio or sextet, then a move to duos and solos, before returning to the start for another full ensemble work. Different cohorts of the audience will chart their own path of musical discovery, led (Pied Piper-like) between venues by a mobile massed wind and percussion ensemble, for which the ANAM musicians will be joined by young players from across Melbourne.
The suite of works to be featured are by four leading Australian composers: Liza Lim, Thomas Meadowcroft, Cathy Milliken and Damien Ricketson. No strangers to writing for percussion, they have produced a solid body of canonical works for percussion alone, and with other instruments. The project builds on their individual long-standing relationships with SPEAK Percussion and also perfectly complements their involvement in The ANAM Set.
It's incredibly exciting that both Cathy Milliken and Damien Ricketson are writing new works for the full ensemble of 12 players, conceived specifically for a spatialised performance in the Convent's North Magdalen Laundry and set to conjure up incredible sound worlds which will surround the audience. We are also thrilled to be giving the live premiere of Meadowcroft's titular piece, which has previously only existed in a recorded multi-tracked version created by Eugene Ughetti and expatriate flautist Claire Chase.
The project provides a great opportunity for the ANAM musicians to collaborate with some of this country's most recognised compositional voices and to experience helping create, shape and 'birth' important new works. The formal history of the Western percussion ensemble is still shy of a century, with the first recognised works appearing in the late 1920s. We are still inking its' pages with new works like these, each one adding to the development of our art-form, creating face-to-face collaborations, and of course, speaking percussion…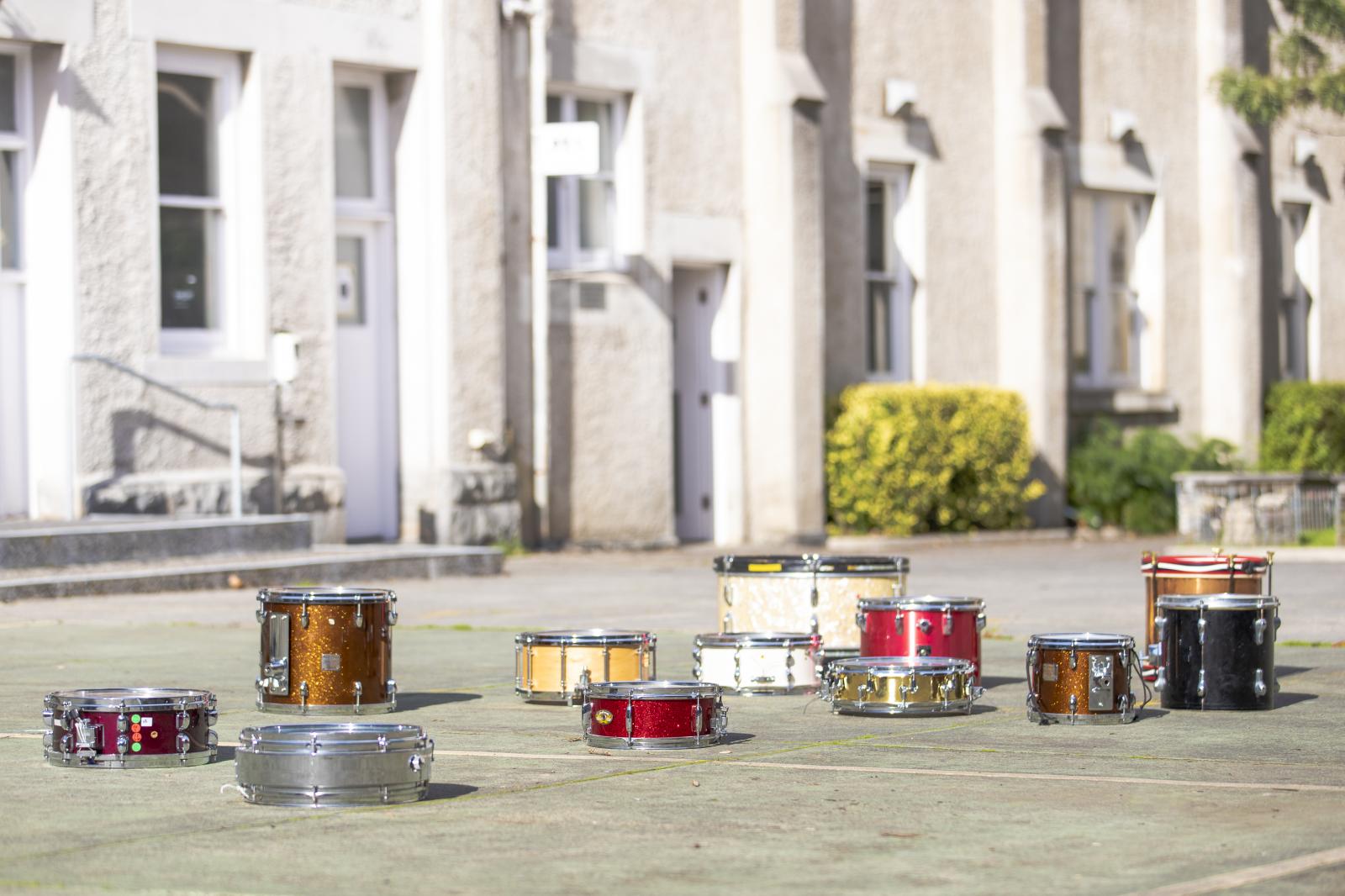 ---
Catch the ANAM Musicians perform with Speak Percussion at March Static:ANAM and Speak Percussion on Friday 13 and Saturday 14 of August!