ANAM brass musicians are eagerly anticipating working with one of the world's leading soloists this October, trumpeter Håkan Hardenberger. We spoke to two ANAM trumpet players to hear their thoughts: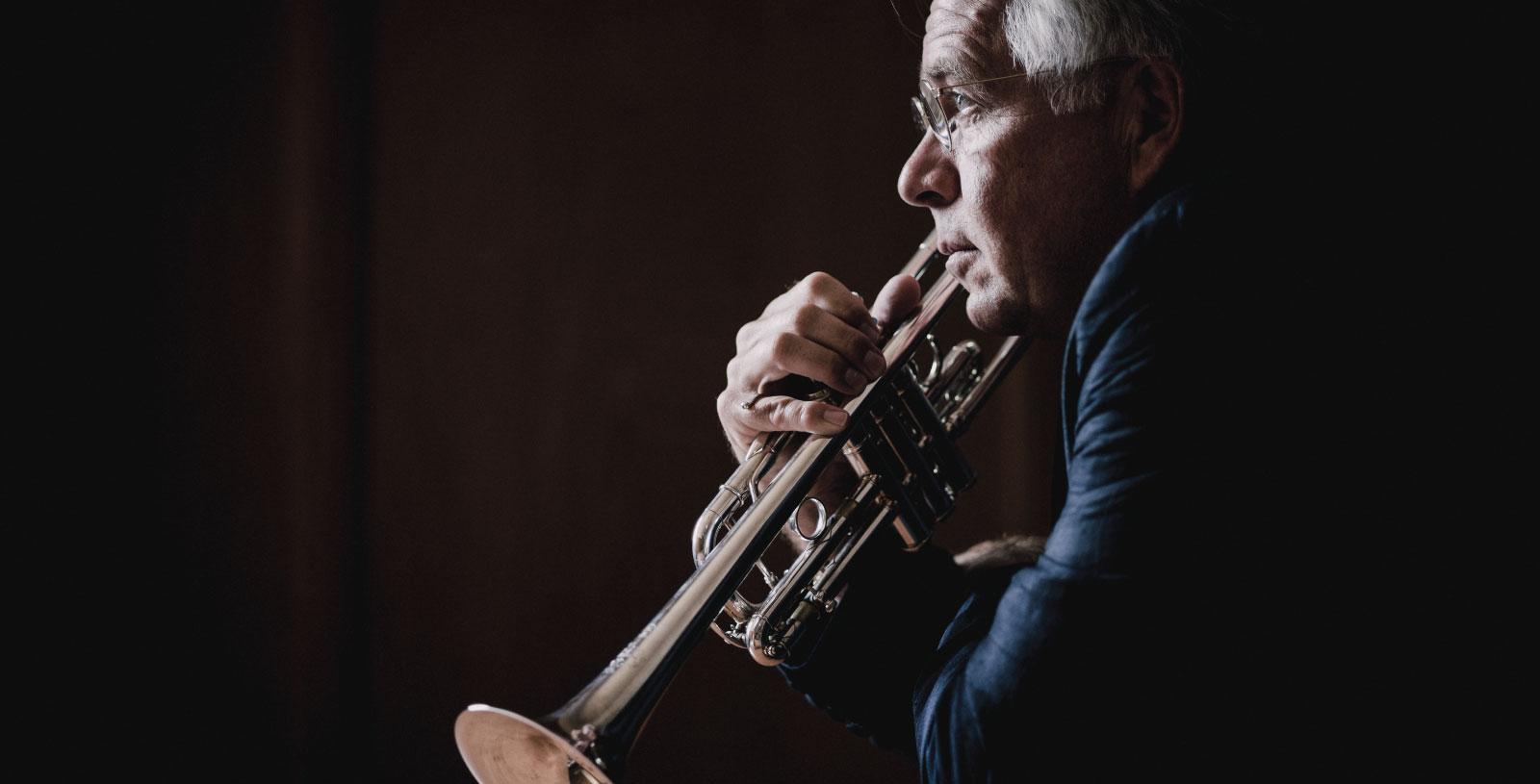 "I have always been inspired when listening to Håkan Hardenberger's recordings. I believe one of the first times I heard him play was years ago when I bought his CD The Art of the Trumpet. I remember thinking how unique and beautiful his sound was, and how refined his playing was in general.
I have always loved playing in brass ensembles and I believe some of the most beautiful and sophisticated music can be heard from an ensemble made up of purely brass instruments. With the upcoming brass program, I am looking forward to being mentored by Håkan on some really great repertoire, and also hearing him play in person.
Although I would love to have an orchestral career, I am definitely keen to continue playing in chamber ensembles and performing as a soloist. I would love to learn about how Håkan's solo career came alive and whether it was his dream growing up, and if not, the journey he took to get to where he is now."
"If Wagner pushed the limits of 19th century tonality, Hardenberger pushes the limits of 21st century trumpet playing." – Broadway World
"I'm thrilled to be able to learn from Håkan Hardenberger both in an ensemble setting and a masterclass setting. It is a special privilege to be able to receive one-on-one, tailored feedback and advice from such a renowned and experienced musician.
I'll be playing the Hindemith Trumpet Sonata in the masterclass which is one of the core pieces in the trumpet's repertoire. It was written in 1939 and displays elements of 20th century musical language, as well as being deeply inspired by Germanic music of the 18th and 19th centuries. It is a musically rich and complex piece, portraying a wide variety of different emotions and also different styles of trumpet writing.
During my time learning from Håkan I am hoping to find new insights into the subtleties and complexities of this music. I'm also hoping to learn ways in which I can equip myself with the technical tools to allow this music to speak more fluently."
– Article orignally published in ANAM's Music Makers vol 33
ANAM MASTERCLASS: HÅKAN HARDENBERGER (TRUMPET)
Wednesday 2 October 10AM
ANAM, South Melbourne Town Hall
FIND OUT MORE
HARDENBERGER'S BRASS EXPLORATIONS
Saturday 5 October 7.30PM
ANAM, South Melbourne Town Hall
FIND OUT MORE
---
Håkan Hardenberger is one of the world's leading soloists, consistently recognised for his phenomenal performances and tireless innovation. Alongside his performances of the classical repertory, he is also renowned as a pioneer of significant and virtuosic new trumpet works.
Hardenberger performs with the world's foremost orchestras, including the New York Philharmonic, Wiener Philharmoniker, Swedish Radio Symphony Orchestra, Berliner Philharmoniker and London Symphony Orchestra. Conductors he regularly collaborates with include Martyn Brabbins, Péter Eötvös, Alan Gilbert, Daniel Harding, Ingo Metzmacher, Andris Nelsons, Sakari Oramo, Jukka-Pekka Saraste and John Storgårds.
The works written for and championed by Hardenberger stand as key highlights in the repertory and include those by Sir Harrison Birtwistle, Brett Dean, Hans Werner Henze, Steven Mackey, Olga Neuwirth, Arvo Pärt, Toru Takemitsu, Mark-Anthony Turnage, Rolf Wallin and HK Gruber's concerto Aerial, which has received its 70th performance with the Berliner Philharmoniker in 2015.
"a colossus of the trumpet"
- The Guardian
Håkan Hardenberger's ANAM residency is generously supported by Peter Jopling AM QC
Photo by Marco Borggreve