In previous years, you have conducted the final of the ANAM Concerto Competition with the Tasmanian Symphony Orchestra (TSO) in Hobart. Can you describe your experience of those performances?
Yes, I have conducted a few of the ANAM Concerto Competition finals with the TSO and I have to say, it has always been very exciting for me and also for the Orchestra. On each occasion, I have been very glad not to have been on the panel! The level of playing from the ANAM musicians has been astonishing and really impressive. It was very difficult for us [the Orchestra and me] to predict the one who would win.
Trumpeter Sophie Spencer is currently in her final semester at ANAM. Her upcoming performance of Haydn's Trumpet Concerto will conclude her time as an ANAM musician. How do you feel the process of learning and performing a concerto helps to prepare young musicians for a professional career?
I am very much looking forward to doing the Haydn Concerto with Sophie. I studied trumpet at university so I know that piece quite well. For trumpet players, there is not a huge range of concertos as there are for pianists or violinists, so the Haydn Concerto is one of the absolute central pieces for trumpet players around the world. It's a very challenging piece, but a very beautiful piece. All students learn the central solo concerti for their instrument, but not all have the opportunity to perform it publicly. I think it's a wonderful thing for Sophie to perform this piece with her colleagues at the end of her ANAM time.
Mozart experimented with fluctuating tempos and diverse meters within single movements in his Violin Concerto no. 5. Phoebe Gardner will perform this work with you as part of Melbourne Recital Centre's Mostly Mozart concert series. Can you tell us a bit more about this piece?
The five Mozart Violin Concertos (and especially the last three in G Major, D Major and A Major) are absolute central repertoire for every violin player. Those pieces are the ones that are on the audition list for every orchestra position in the world. They are perfect pieces and the richness of melodic beauty and colours of atmosphere make them wonderful to perform again and again. Those concerti are not only technically challenging works for violinists, but even more challenging musically because although Mozart was quite young when he wrote them, he was well developed as a musician and a composer. I am really looking forward to meeting Phoebe and working on that beautiful piece with her.
Earlier this year you were announced as Queensland Symphony Orchestra's new Principal Conductor and Artistic Adviser – congratulations! Can you tell us what this role involves?
This position is a similar role to my previous position as Chief Conductor between 2008 and 2014. I didn't want to have the same title, so we came up with this similar (but not exactly the same) role. I will conduct a good number of the major 'Maestro' concerts, but also other concerts in different series. I will also help with the recruiting process for vacant positions and I'll work with the Players' Committee, the Artistic Committee and the Artistic Planning team to design the next two annual programs.
I am very excited about the role – it is something that happens so rarely, that you go back to your old orchestra. Fortunately, I have conducted the QSO between my final concert as Chief Conductor and now on a number of occasions and we have managed to maintain a good relationship both artistically and personally. I am very happy to come back and help as much as I can to take them to the next stage.
After your work with ANAM in June, what's next on your agenda?
Oh, I will be glad when it is June because until then I have quite a number of concerts with almost every orchestra in the country! April is pretty full with concerts with the Melbourne Symphony Orchestra, then the West Australian Symphony Orchestra, QSO and TSO then concerts with Sydney Symphony Orchestra.
After June, I go back to Hobart where I have recordings with TSO. Then I go to Brisbane where I am teaching part-time at the Conservatorium, working with the vocal students on a beautiful opera production, Kurt Weill's Street Scene. Then in September I go to New Zealand to work with the Auckland Philharmonic.
MOSTLY MOZART: SYMPHONIC MOZART & VIOLIN
Thursday 24 June 11am & 2pm
Melbourne Recital Centre
FIND OUT MORE
SYMPHONIC METAMORPHOSIS
Saturday 26 June 7pm
St Kilda Town Hall
FIND OUT MORE
ANAM COMMUNITY CONCERT
Sunday 27 June 2.30pm
St Kilda Town Hall
FIND OUT MORE
---
The Concerto Project with Johannes Fritzsch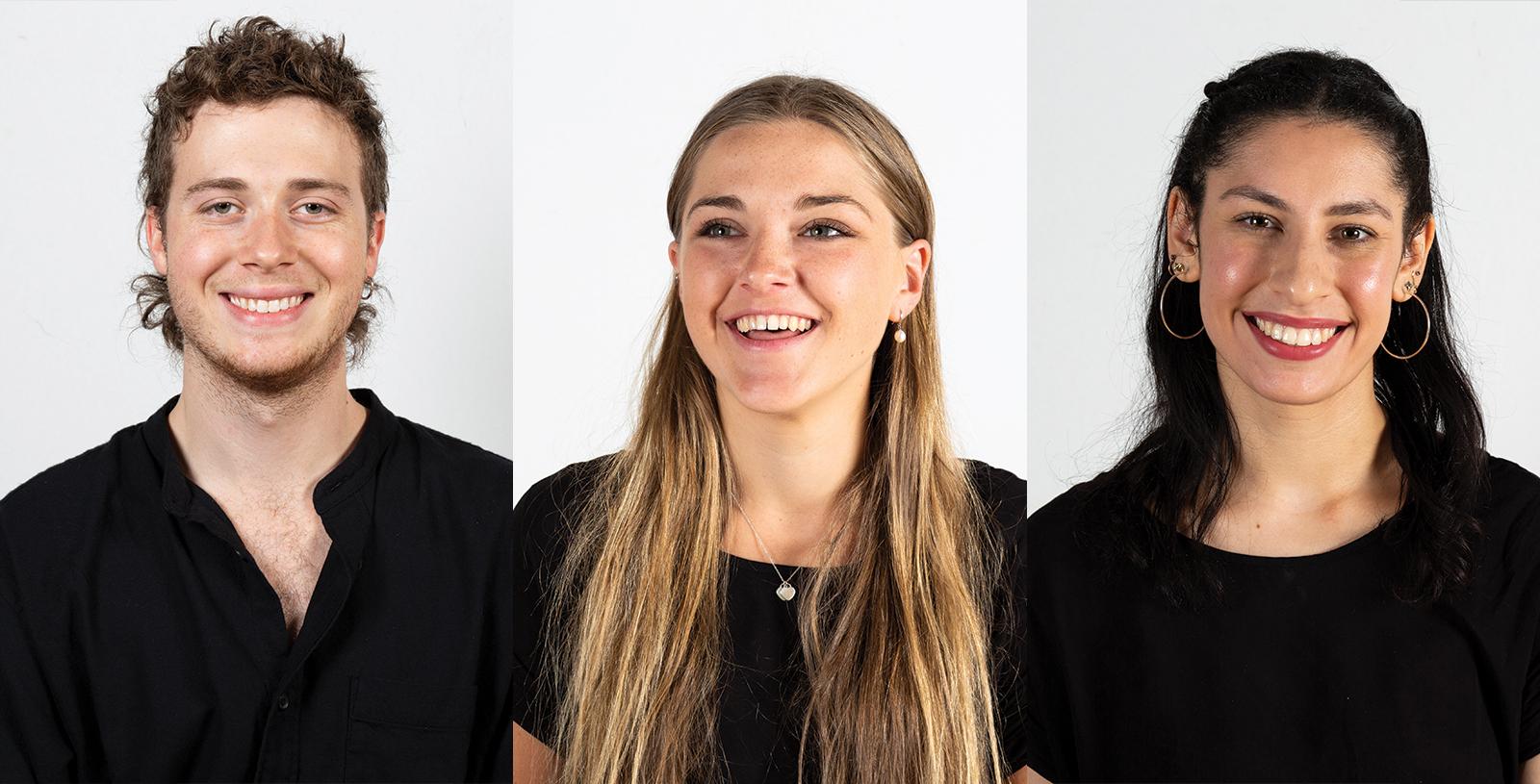 Each year ANAM holds a Concerto Competition which is an integral part of ANAM's performance training program, ultimately providing the musicians with an understanding of the processes and rigour of solo performance with an orchestra. The final of this competition is usually held in Hobart with the Tasmanian Symphony Orchestra (TSO) and in 2016, 2017 and 2019, the performance was conducted by TSO's Principal Guest Conductor, Johannes Fritzsch.
In 2020, as ANAM's musicians were in lockdown at their various homes across Australia and New Zealand, ANAM hosted a different type of concerto competition to recognise the unusual circumstances of 2020. The resulting 'Concerto Project' enabled ANAM musicians to submit a 10–20-minute recording of a concerto excerpt with live piano accompaniment, or a pre-recorded piano track, or a multi-tracked post-recording. These recordings were then assessed by members of the ANAM faculty.
Violinist Harry Ward was the winner of the 2020 Concerto Project for his performance of Brahms' Violin Concerto. Harry completed his time at ANAM last year but he will return to ANAM for the Musica Viva tour in April/May. He will then travel to Berlin in August to start his position with the Berliner Philharmoniker's Karajan Academy under ANAM's International Academy Program.
The second and third prize recipients of the 2020 Concerto Project, trumpeter Sophie Spencer and violinist Phoebe Gardner respectively, will perform their winning concertos with conductor Johannes Fritzsch and the ANAM Orchestra in Melbourne in June (See Symphonic Metamorphosis and Mostly Mozart: Symphonic Mozart and Violin for more information).
---
During their time at ANAM, Harry, Phoebe and Sophie's Musician Beneficiary Support has been generously provided by an ANAMsyndicate. By donating to an ANAMsyndicate you share with fellow music-lovers in providing financial assistance to support a musician's living expenses while they are dedicated to their ANAM training. ANAMsyndicate donors follow the progress of their musician for their 1–3 years at ANAM, sharing their challenges and successes as they progress into the professional world. To find out which musicians are currently in need of support, please email Jessica Donohue (Development Programs Coordinator) or call 03 9645 7911
Johannes Fritzsch's ANAM residency is generously supported by Peter Jopling AM QC