Tuesday 20 October 2020
ANAM announces violinist Harry Ward as the winner of the 2021/2022 Karajan Academy place under our International Academy Program.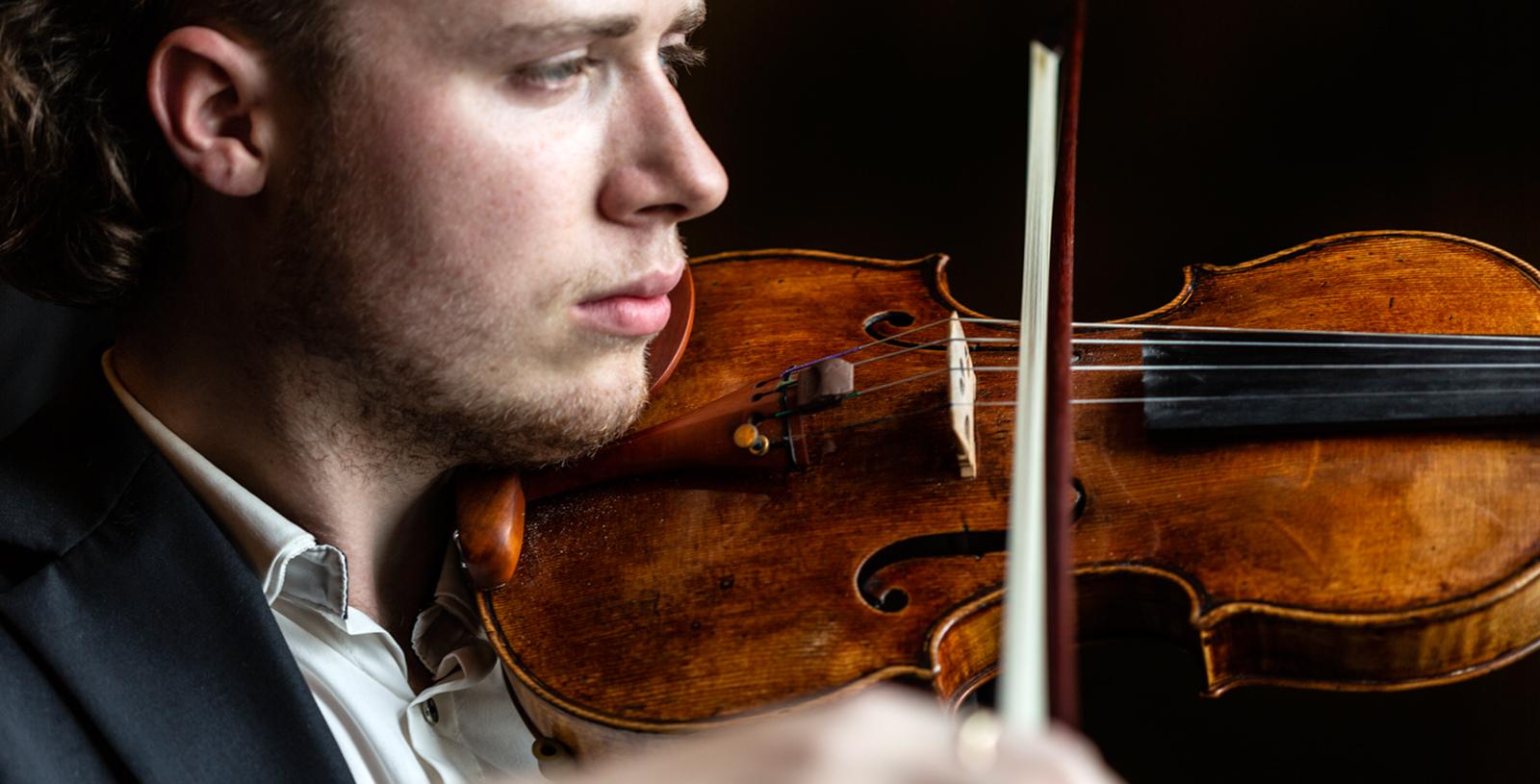 The Australian National Academy of Music (ANAM) has announced violinist Harry Ward as the winner of the 2021/2022 Karajan Academy place under ANAM's International Academy Program.
"We are pleased to announce Harry as the third recipient of a place in the Karajan Academy as part of ANAM's ongoing partnership with the Berlin based organisation" said ANAM Artistic Director Nick Deutsch. "Throughout his time at ANAM, Harry has displayed all the necessary skills to fulfil such a role to the highest level. He is an exceptionally talented violinist, accomplished chamber musician and skilled orchestral player. He has proven his leadership potential and we believe he will excel in Berlin surrounded by a collection of the world's finest musicians as colleagues and mentors, alongside opportunities to perform in one of the world's great orchestras."
Harry's two-year position will commence in Berlin from early 2021 and will include classes, mentorship and chamber music with long-standing and experienced members of the Berliner Philharmoniker, plus a significant number of performances with the orchestra
"I'm incredibly honoured and thankful for this wonderful opportunity" said Harry. "The Berliner Philharmoniker is such an inspiring musical environment and an orchestra I've grown up listening to. I'm so fortunate to get a glimpse into their world and what makes it so special."
The prestigious placement for ANAM musicians is made possible by the generous support of Naomi Milgrom AO and Harrold Mitchell.
Naomi Milgrom said: "Our Foundation has been proud to support the emerging Australian musicians at ANAM through the scholarship to the Karajan Academy of the Berlin Philharmonic. Now, more than ever, it is essential to nurture artists and performers to assure the future of Australian musicianship and music. Our scholarship program with ANAM ensures our young musicians are exposed to the world's leading performance artists and ensuring they achieve their greatest potential. On behalf of all of us at the Naomi Milgrom Foundation we wholeheartedly congratulate violinist Harry Ward and can't wait to see him back on the stage with ANAM upon his return."
In what has been a challenging year, Harry welcomes this new chapter and is excited for the opportunity: "Thank you ANAM for all of your support and thank you to Naomi Milgrom and Harrold Mitchell – I am so very grateful, and can't tell you how much it means to me!"
ANAM's International Academy Program aims to deliver professional development opportunities to ANAM musicians and alumni in the world's leading orchestras, ensembles and academies, and includes partnerships with the Karajan Academy, Mahler Chamber Orchestra and the Orchestra Academy of the Bayerisches Staatsorchester.
The partnership between ANAM and the Karajan Academy was established in 2016, and past recipients of the two-year placement dedicated to an ANAM musician include violinists Harry Bennetts, currently Associate Concertmaster at Sydney Symphony Orchestra, and violinist Riley Skevington who finishes his position at the Academy in January 2021.