ANAM Faculty members and guest artists work together with our musicians as if they are part of a chamber ensemble. Playing alongside these musical mentors, our musicians are inspired to elevate the level of their performance, take measured risks, and develop a deeper understanding of the music. Third year musicians Laura Barton (violin) and Emily Newham (horn) look back on their time at ANAM so far, and discuss how the connections they formed and the experiences they had will continue to help them beyond their life at ANAM.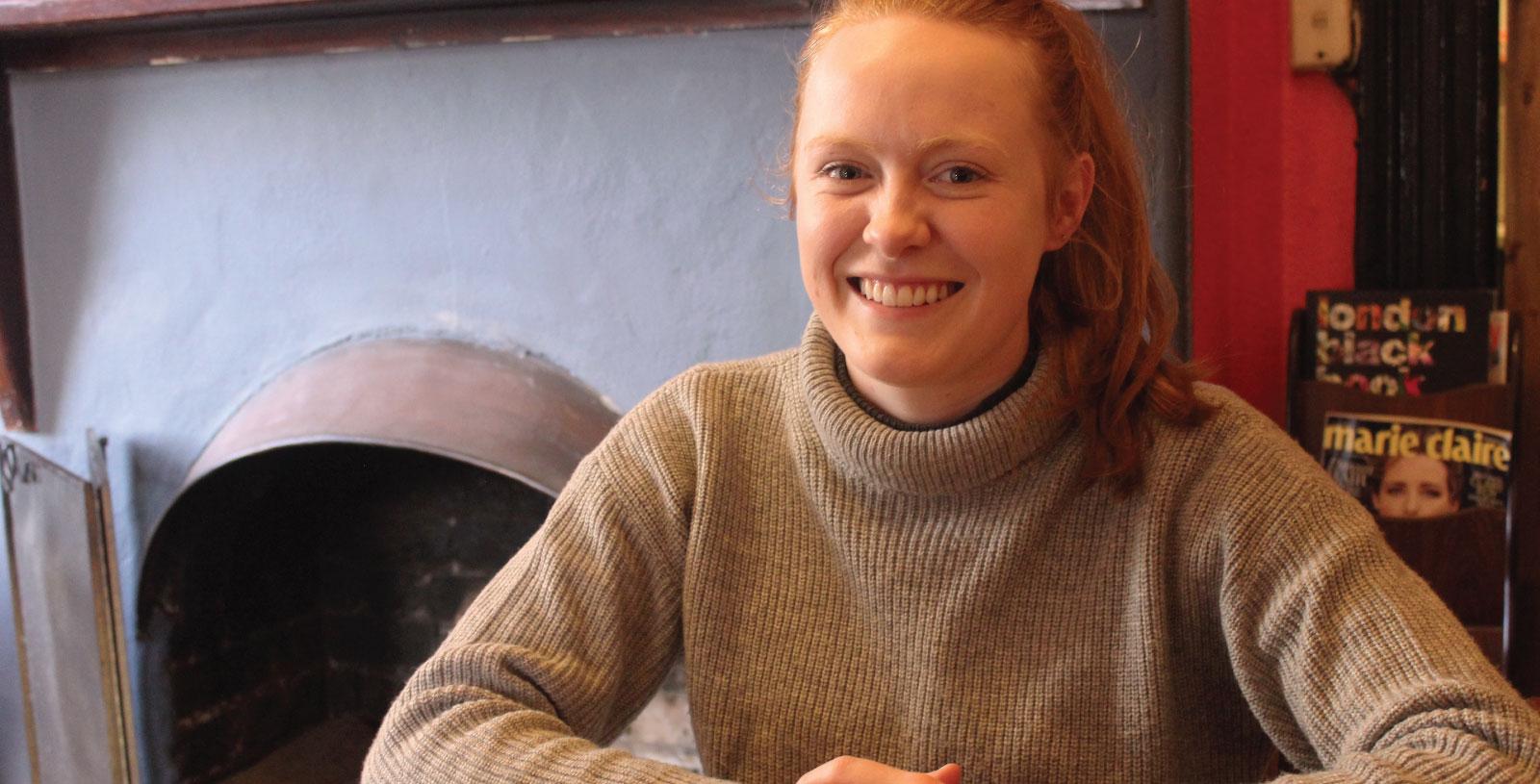 A Higher Vantage Point
Emily: I am trying to remember how I felt when I first moved here – it's hard to remember! Even now, some things at ANAM feel new and different – Ten Thousand Birds for one – and I have new experiences all the time with my tours and performances.
Starting at ANAM can be like entering a whole new world.
There's so much going on all of the time. Even just by coming into the building, you are constantly surrounding yourself with all these amazing people. There are five other horn players, so we all ask each other questions, help each other out, and do some playing together.
Laura: After I got into ANAM, everyone [in New Zealand] asked me: "What is ANAM? What's the program?" I actually had no idea. It's very hard to define what ANAM is. We said we'll find out when we get there, and we did. I had very few expectations, which was great because I was open to everything. It was a constructive and positive environment. Everyone's really encouraging and very supportive.
Laura confesses that her definition of 'free time' has changed. She's always thinking: "What could I be doing to be more productive?" Life at ANAM has prepared her for the 'real world,' which, for many classical musicians, means constantly juggling commitments and finding time for projects you are passionate about.
Laura: What have my three years been like? It's given me a lot of insight into what I really want to get out of being a musician. In the middle of last year, Nick Deutsch announced this year's program and I was like, "I better stick around for that!" and I'm so glad that I did.
Laura adds that the upcoming West Australian Symphony Orchestra side-by-side project is one of the things she's most looking forward to this year.
Laura: Simone Young is incredible, and she's such an icon. Doing anything with her is really cool, in addition, we get to go to Perth, we get to play with WASO, and we get to play Shostakovich's Symphony no. 7 Leningrad!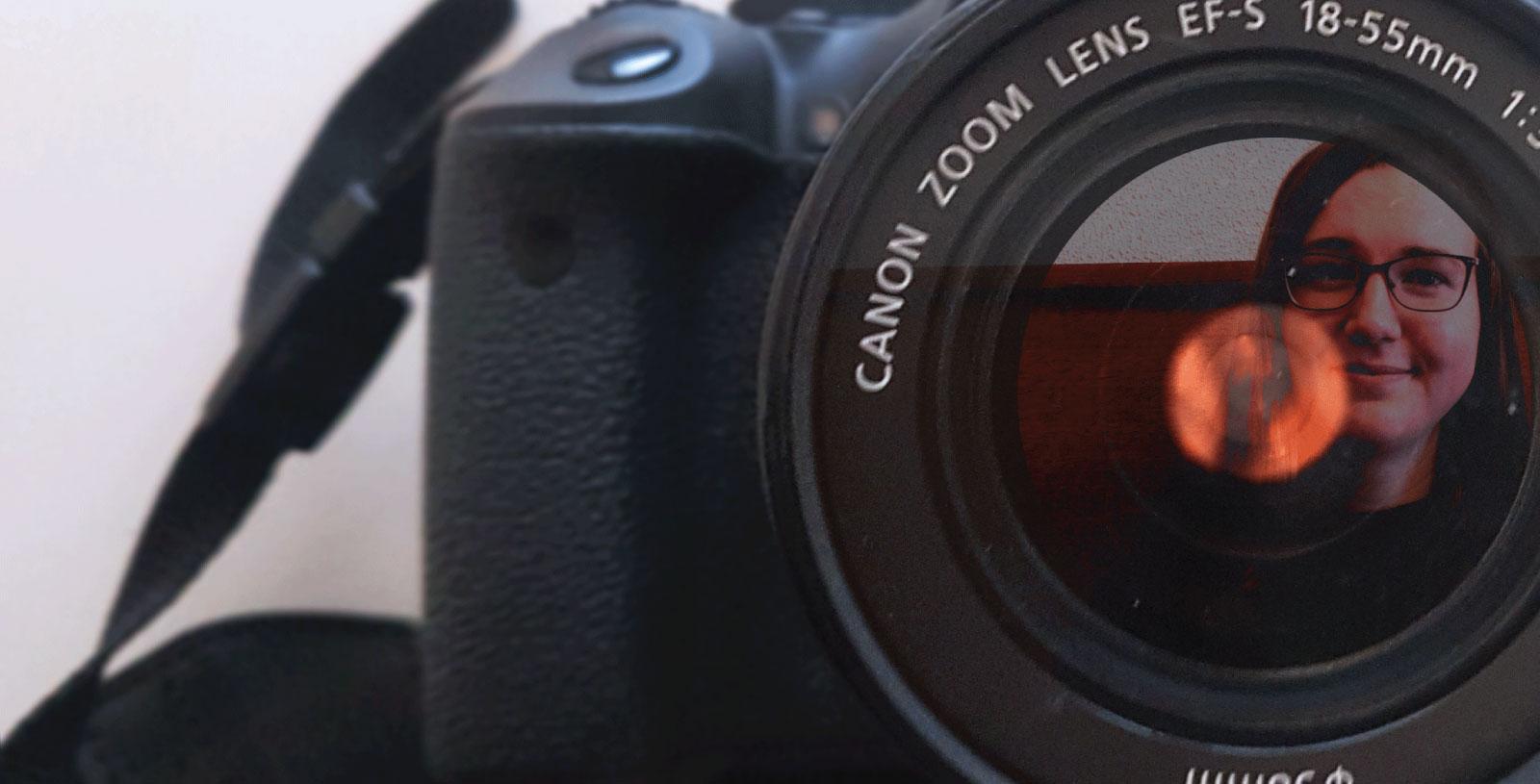 Breaking Out of the Lecture Theatre
Even though Emily had been a member of the Australian Youth Orchestra and Principal Horn of the Queensland Youth Symphony before she started at ANAM, she was still surprised by the number of performance opportunities ANAM offered.
Emily: The first performance at ANAM was a big deal. When you are at uni, you are a big fish in a small pond. Here, it's the opposite.
Even the lowest standards are now higher, and she found herself in the same instrumental section as the top players in the classical music world. But, Emily adds, her performance anxiety has virtually evaporated since coming to ANAM, and she was up for new challenges.
Emily: With recitals, the feeling is so much more intimate. The feedback and reactions are immediate, and the dynamic is different from the big audiences in the Melbourne Recital Centre. In my first year, I was nervous about my recitals, but this year, I'd just come back from New Zealand, and had so much going on, I was just like "why don't I just play the music I love?" People came to my recital because they wanted to hear me play and I played the music I wanted to share with them.
Keeping up with the repertoire was another challenge.
Emily: The years at ANAM taught me so much about how to prepare music if you have different concerts every single week. Especially as a horn player, you have to be efficient with your practice. Brass players have a very definite limit on how much practice we can do. It's planning your practice; checking up on how you are feeling – checking for stress and overwork, and finding time for a walk. There are also things like going through recordings and fingers that you can do while taking time away from your instruments. So have a look at how many commitments you have, and how much strength and stamina you have.
For example, I'd get here at 9am, practice until 11am, take a break, and then go into the rehearsals. We've got this concert on Tuesday, and then another concert on Friday, and then I have an audition on the weekend, and another concert a week after. So, we are all working two weeks ahead, pre-planning and preparing music for the coming weeks.
According to Emily, starting out at ANAM is like being thrown in to the deep end, but still having enough support to help you swim.
Emily: Because of the sheer amount of music you have to learn, you get your stamina up really quickly. I also feel lucky to be guided by so many teachers – the Faculty members have different strengths to help you out. One is good at psychological areas like performance anxiety and keeping a positive mentality. Another is good at technique. Yet another faculty member has a great ear for the musicality…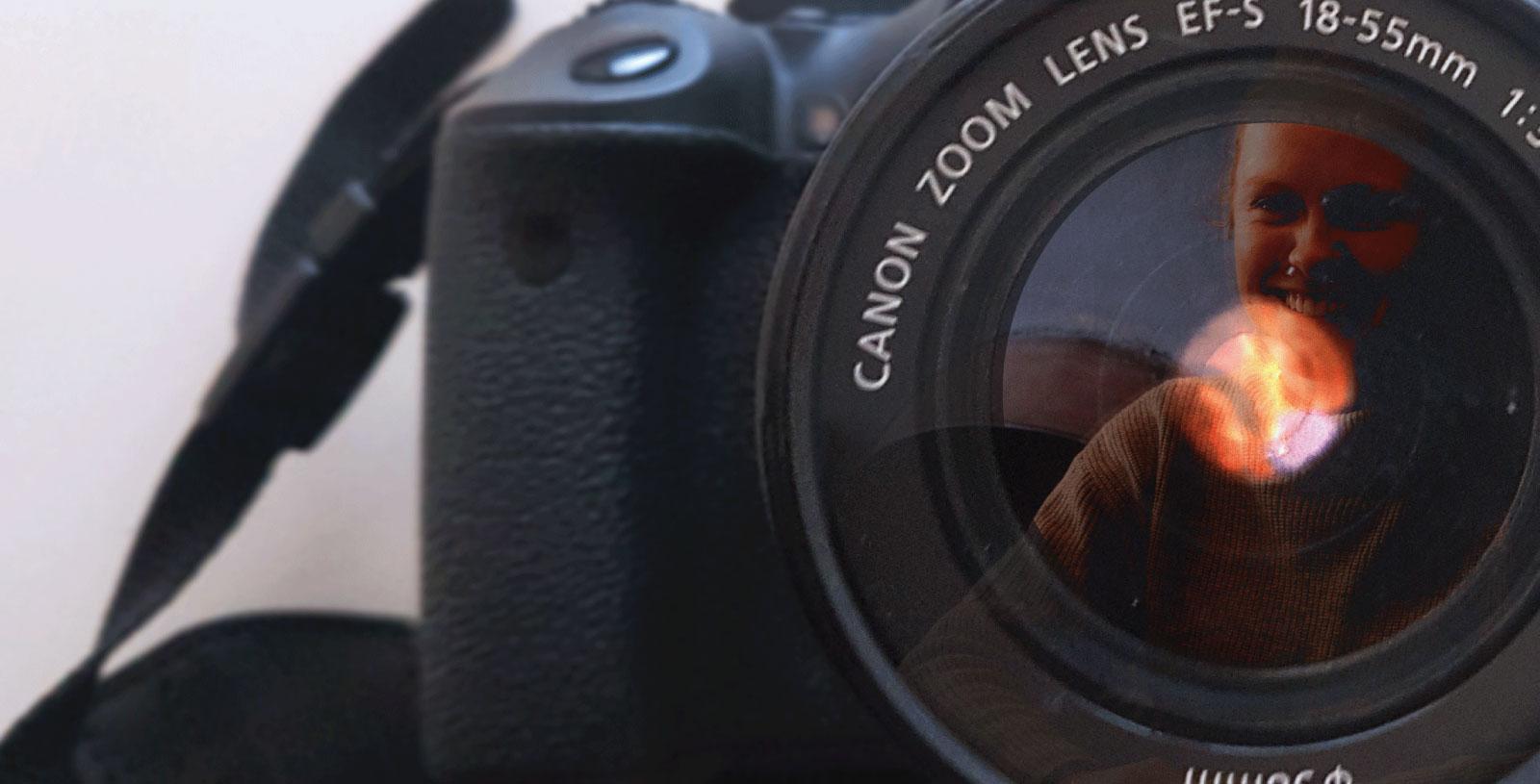 Another benefit is that the Faculty are all active performers, and are often rehearsing for the same performance alongside the musicians, as well as for their own musical projects. It changed her perception of what training means.
Emily: They seem more human as well to know that they face the same issues that we do and they were in the same situation as us when they were younger. Having teachers who regularly perform as the best musicians in the world – it's amazing. It's funny, but it was also really interesting to realise that our teachers still get lessons – they still go and get advice from other people on their playing. It's mind-blowing. I didn't realise this was a thing until I was talking to my own students! I do a day of teaching at a local school, and one day I was talking to them about my practice and lessons, and they were like – "but you are our teacher! You don't need to practice!"
Her realisation humanised the Faculty and guest artists, providing a basis for genuine connection and mentorship to be formed. It also helped her put her own career in perspective.
Emily: We don't just get taught; we get to socialise, and form real connections. I will stay in close contact with my teachers, guest artists, and the current cohort even after leaving ANAM. The music world is so small, especially in Australia – going through the training at ANAM together brings us even closer. It's also fun to meet new people, especially the musicians from New Zealand, getting ideas from them, playing together. Even if you don't know anyone, you will get to know them here.
Emily further notes that pub gigs and community engagement activities like her work with school children has helped her develop skills outside of the practice room.
Emily: Getting an orchestra job is a realistic goal for us. But, with the skills you develop, you can also create your own jobs and [additional] opportunities.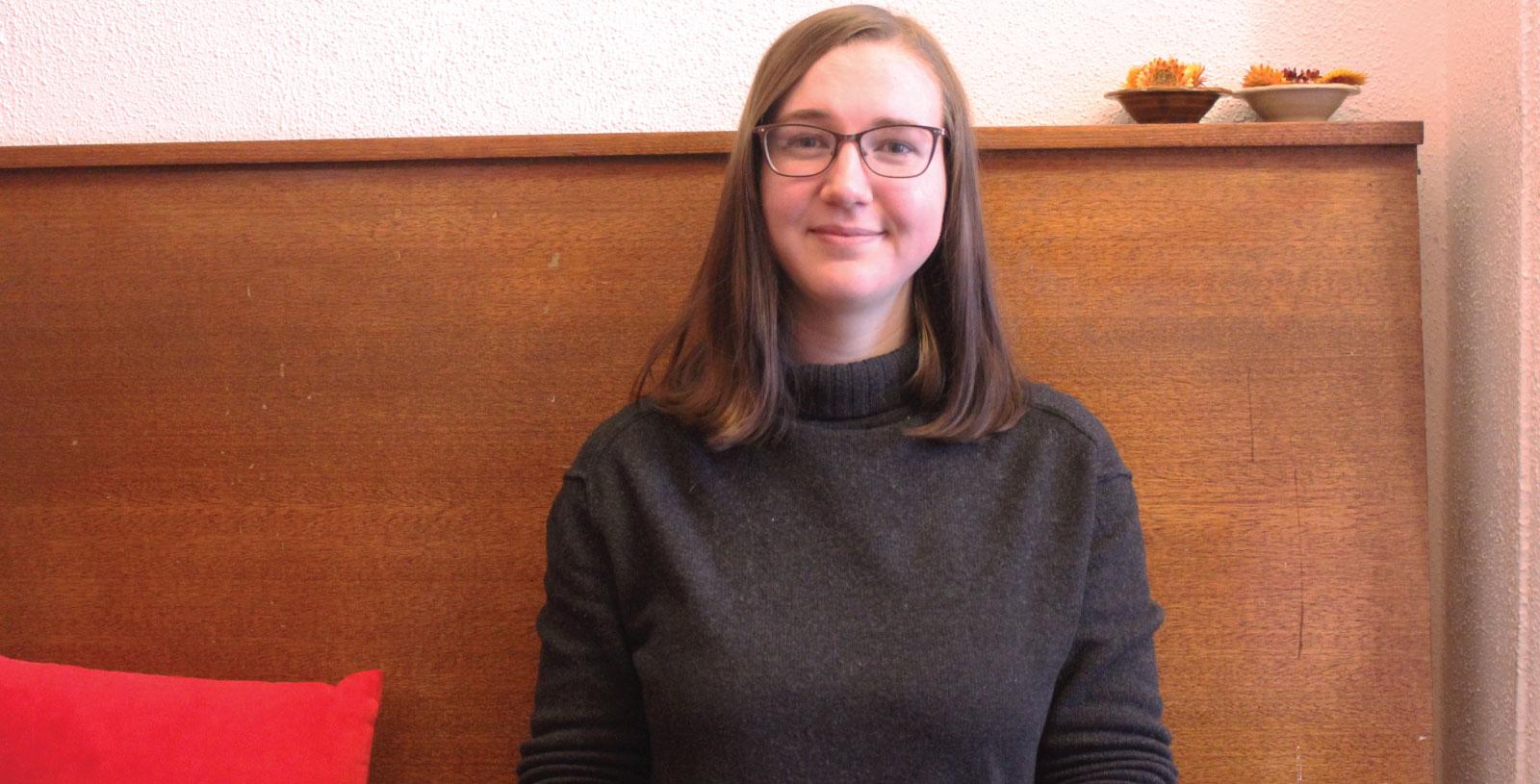 Making Your Own Decisions
The Tasman Trio was formed by ANAM alumnus Daniel Smith (cello 2017), Liam Wooding (piano) and Laura, around the start of 2018 for the Adam Summer School for Chamber Music with the New Zealand String Quartet.
Laura: We put on a great concert, and decided to keep it going. I love working with these guys. Last year we had two Soundbite concerts at ANAM, and we were in Liam's Soundbite this year as well. Later this year, we are going back to New Zealand to perform Beethoven's Triple Concerto with the Wellington Chamber Orchestra, and do a couple of chamber music concerts in the area. We also received funding to commission a work.
Laura is also cross-crediting elements of her training at ANAM towards a Master of Music (Research) at Queensland Conservatorium Griffith University.
Laura: I decided to do masters as well because ANAM isn't a university; You come out of ANAM a much better player, and you can go on and do the next thing, but I thought it would be nice to have physical proof to show for three years I spent at ANAM.
Even though it meant going back to written assignments and research, Laura believes that it has deepened her appreciation of what she's playing, and it has been worth taking the initiative. As part of her Masters, Laura decided to put together a Soundbite that paired Strauss' Metamorphosen with the slow movement from Beethoven's Eroica Symphony.
Laura: Generally, people don't research a piece much more than what's needed to write a program note; but in this case I've done a significant amount of research and then picked 500 words out of that for program notes. Everyone said my program notes on Strauss have been amazing because I've done all this work.
I was in charge, I put together the program and found the 37 players [for the orchestra]. Luckily, everyone was so keen. Once I leave ANAM, it won't be as easy to do things like that anymore, I won't have the performance space and marketing opportunities already set up, or just the people to play, or the audience that already exists. It made me realise: "Wow, once I leave, that's just it, it's going to be harder. People should take advantage of these things."
Laura says that before her three years at ANAM, her ideas were quite broad. Now she has very specific goals and projects in mind, and understands how to bring them together.
Laura: It's a 'make or break place' – if it's not 100% what you want to do, you will find out here – it's good because you've found out what you want to do. Experience here is never wasted [because] you are forced to grow as a person.
---

We asked our musicians:
What about the relationships you develop within the ANAM Orchestra?
Being part of the cohort has many hidden benefits. For instance, as Darcy puts it, "It really helps just being around people who are passionate, who get me, who are in the same situation and looking to do the same things."
Emily also mentions how often one sees ANAM Alumni in the building. "They are similar to our age, and having been in our situation so recently, are keen to help us out. There was an alumnus who was in ANAM three years ago - he recently won a job in the New Zealand Symphony Orchestra, and there was an audition going on there so he came here to give us some tips." The tips he gave were not only about how to win jobs, but also how to be good at them.
The brass players in the cohort support each other by showing up for recitals, playing for each other, and providing comments. "It's interesting because we are sometimes auditioning for the same positions. This is great as we can all learn from each other and work together throughout the preparation process. So, we are competing against each other, but we are just happy for each other when things go well. We just accept that we are all in the same situation, trying to get to the same place. Everyone has different ideas and strengths." Even after leaving ANAM, the network of alumni across Australia regularly call their fellow musicians when there's a work opportunity.
According to Laura, the dynamics within the cohort change with every new group that comes in. Because it's a small cohort, you can get to know everyone. "So, performing in the ANAM Orchestra, looking around, it's like, 'yeah, I know you'. And if you do a gig outside ANAM, there're usually a couple of ANAM musicians or alumni there, which is nice."
Our musicians are often the first to find out about industry discounts or receive complimentary tickets from organisations such as the Australian Chamber Orchestra, Australian String Quartet, Melbourne Symphony Orchestra, and the Melbourne International Jazz Festival. "Every week we get the Musician Coordinator's email about the opportunities happening within and around ANAM," says Darcy. "It's a great place to get connected to the music scene in Melbourne and around Australia." The ticket offers allow the musicians to train their ears, plan nights out, and find a better work-life balance.
Emily agrees. "Complimentary tickets and discounts help us both socially and musically; you watch the musicians perform, and then you can talk to them about the performance afterwards."
In short? Darcy concludes: Life at ANAM is not just about regular lessons, international performers and teachers. "We are also encouraged to see concerts, and encouraged to take advantage of performance psychology and physiology experts who come through the building. All the aspects of how we can improve as musicians are looked after."