The Stage 4 lockdown in place here in Melbourne, plus restrictions and quarantine periods for people travelling between states – and the uncertainty around when these restrictions will be lifted – has significantly impacted our ability to deliver our previously advised program.

Our musicians have continued their music training online since April this year and half of our cohort are currently based interstate or in New Zealand. With their wellbeing front of mind, we have decided that we will not expect any of those musicians to return to Melbourne this year. At this stage we plan to deliver a training program for all of our musicians in Term 4 that is a mix of online and face-to-face training (where/if permitted). We are also exploring options to facilitate lessons and performance opportunities for our musicians in the locations they are based. Their safety, and that of our Faculty and staff, is our priority, and we will always act within Government and Health guidelines, adapting wherever we need.

As many of you know, we have cancelled concerts and events for much of the year. Sadly, we have now determined that we are unable to present any of our remaining 2020 concerts and events as originally scheduled. We have been in contact with all ticket buyers and will continue to follow up in the coming weeks. We are exploring further options to share more digital experiences with you, including through the Melbourne Digital Concert Hall, and will continue to keep you updated.

It goes without saying that circumstances and Government directives – particularly here in Melbourne – are ever-changing, and, as quoted by our Artistic Director Nick Deutsch earlier this week: "If Plan A doesn't work, the alphabet has 25 more letters – 204 if you're in Japan." (Claire Cook, author)
We look forward to the day we can safely gather and share music with you all once more. Your ongoing support and messages have meant so much to us and we are heartened by the wonderful community of musicians and music-lovers that makes ANAM what it is.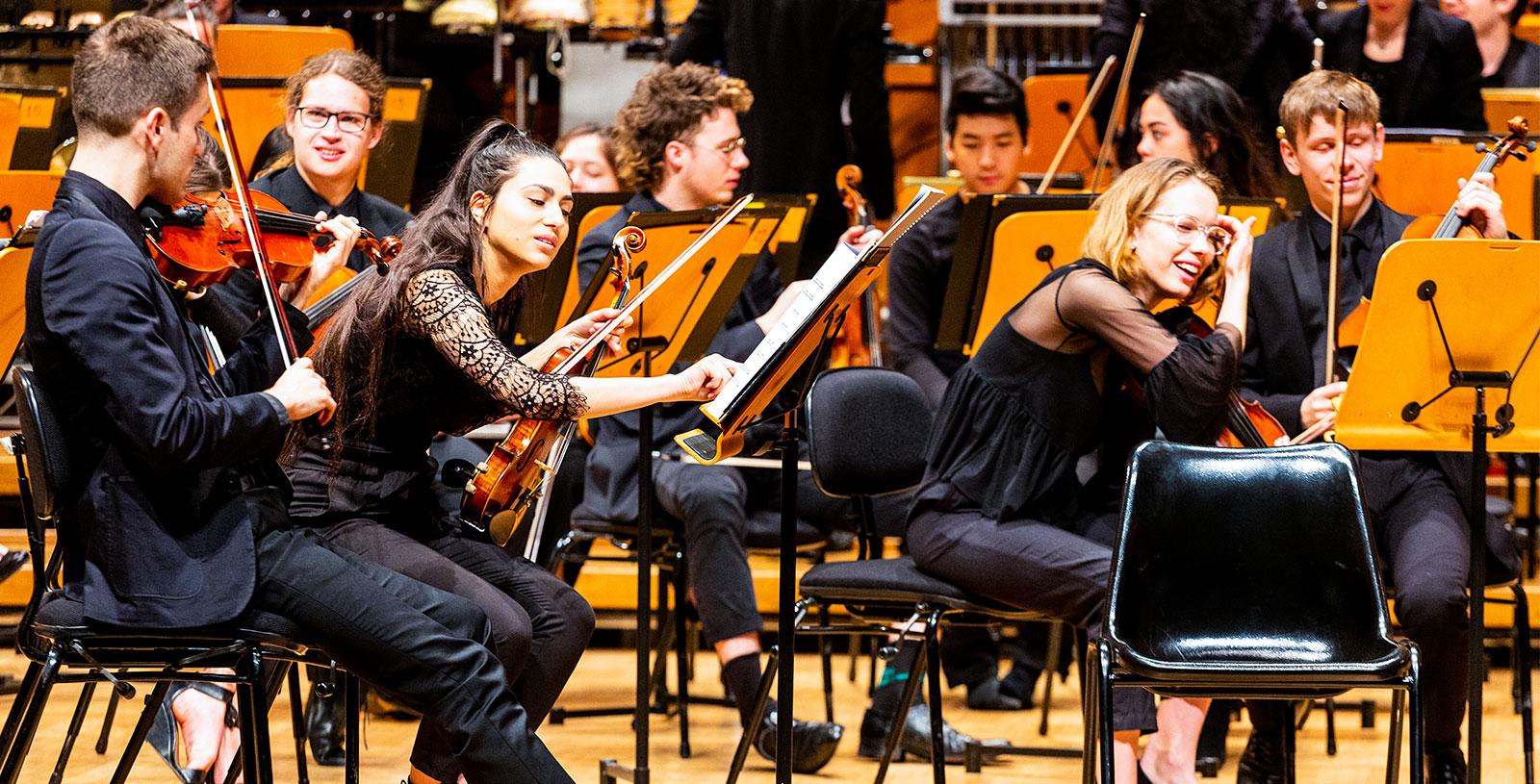 ---
ANAM Orchestra (2018), Photo by Pia Johnson