"Cementing itself as a fresh and important voice in contemporary music making, Rubiks has once again created an accessible evening of new music without sacrificing intelligent programming or the performance of unusual works." – CutCommon
What more can be said? Comprising four ANAM Alumni – Tamara Kohler (flute 2014) Kaylie Melville (percussion 2015), Jacob Abela (piano 2015) Gemma Tomlinson (cello 2017) – Rubiks Collective is steadfastly earning its name as one of Melbourne's most dynamic contemporary art music ensembles, bringing together Australia's most exciting and versatile young performers.
Sculptress on Thursday 5 December is their latest offering, and it includes not only new approaches to sound, notation and genre, but also the much-anticipated announcement of the 2019 Pythia Prize winner. ANAM double bassist Hamish Gullick will also join Rubiks on stage.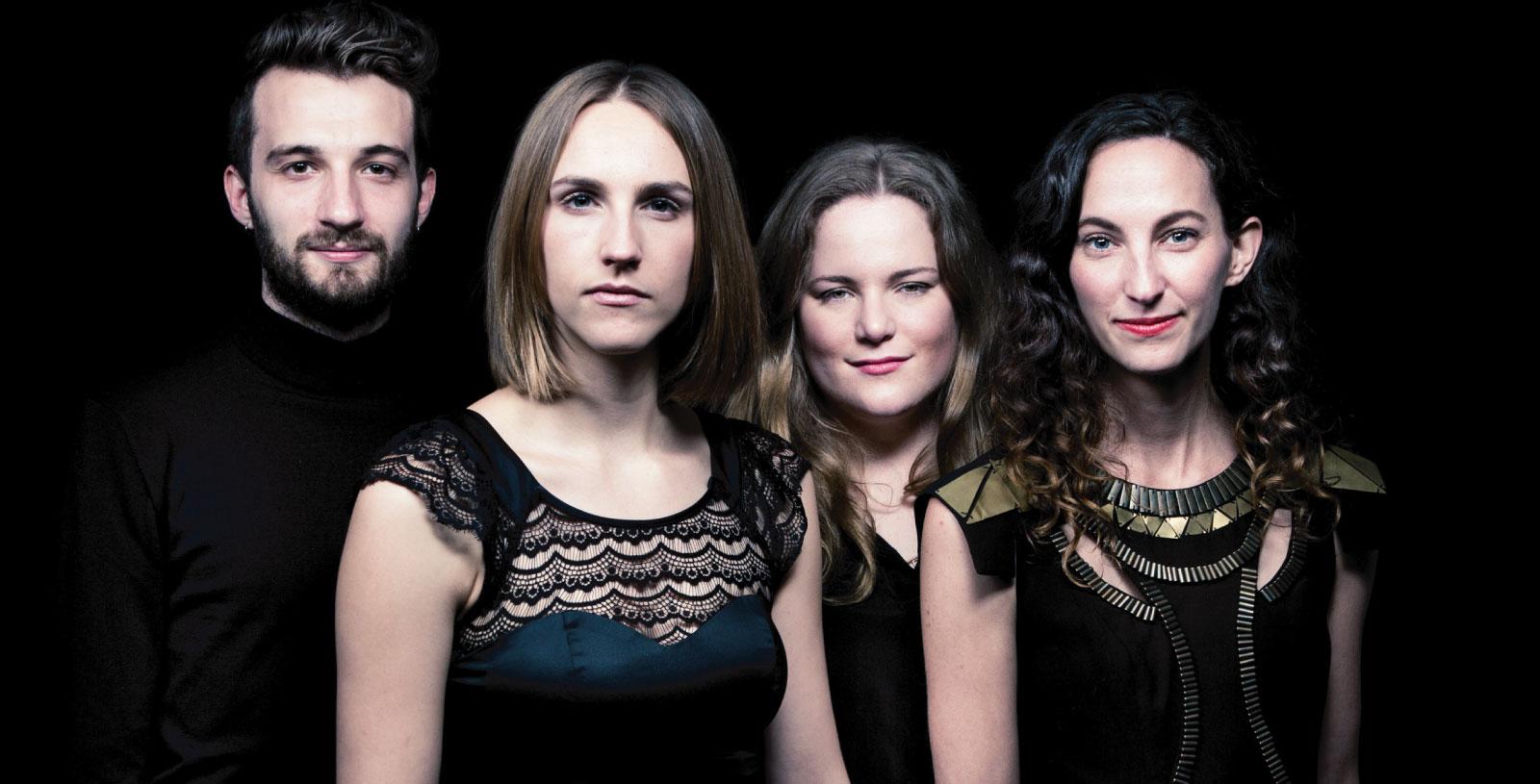 Sculptress is a concert that's full of premieres, united by the fact that the five compositions in the program are all paying homage to some of the most innovative creators of the 21st-century and those who have paved the way.
The program includes interdisciplinary composer Sara Glojnaric's Indispensible Ms Jones, which is inspired by the 1950's golden age of American advertising.
"American advertising in the 1950's was an absolutely fascinating time. The rise of television and the end of the war meant that advertisers could tap into new audiences and markets in exciting new ways. Retrospectively this era has also become infamous for its portrayals of women, which can seem quite surprising or shocking today. One widely shared example shows a man consoling his crying wife with the line 'don't worry darling, you didn't burn the beer!'" explains Kaylie Melville, Co-Director of Rubiks Collective.
Kaylie continues, "Sara Glojnaric has taken an ad from this era and magnified, fragmented and reconstructed its elements. The actor in the original clip plays a secretary who confesses that she can't type, can't take dictation and won't sharpen pencils – but that she's great at using the new photocopier featured in the commercial. In Sara's work, the actor's voice and the musical interventions become the entire basis of the electronics. Originally an easily-replaceable office worker, the Indispensible Miss Jones now becomes the key ingredient and driving force in this musical exploration."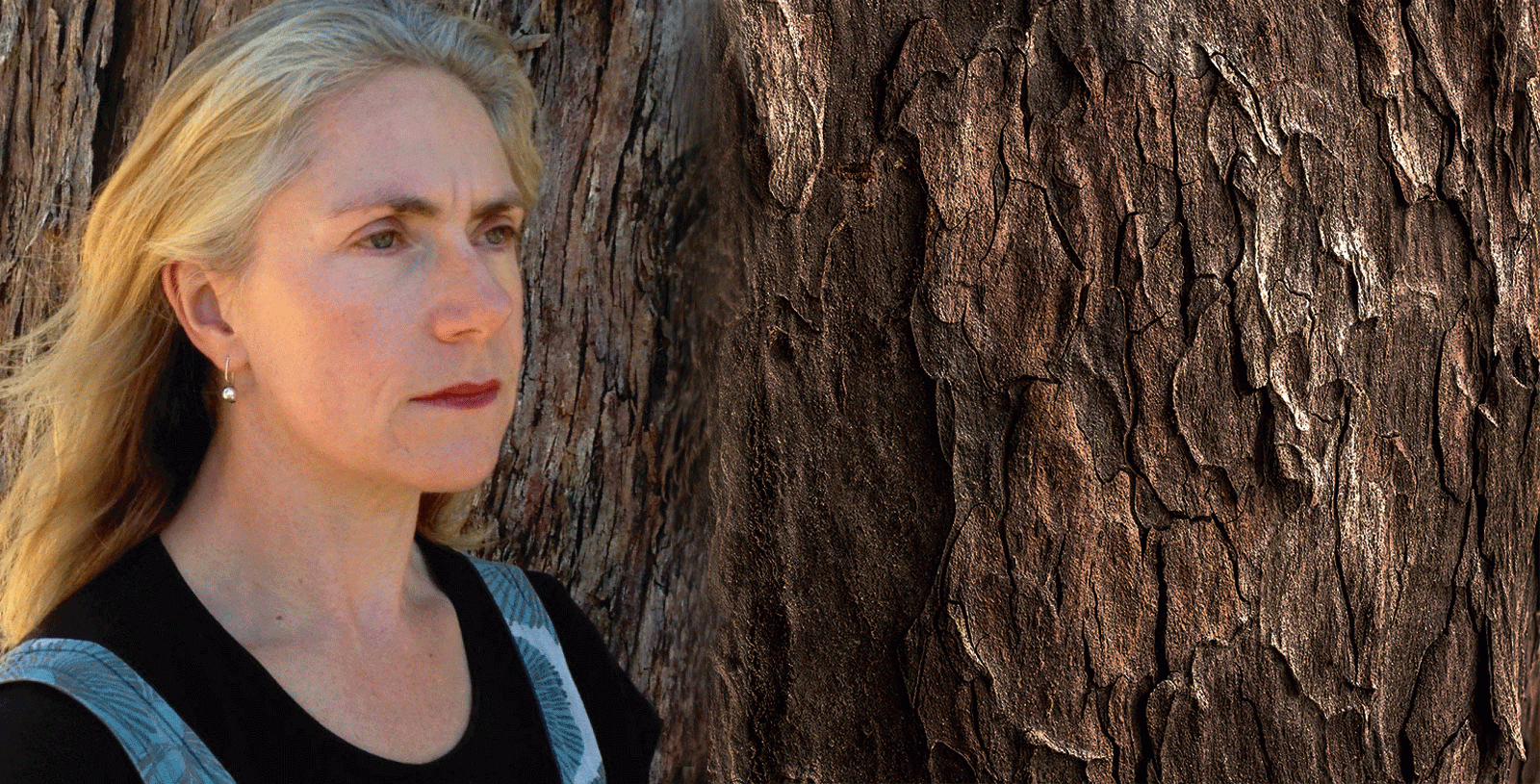 If you feel strongly about diversifying the Australian voices in the international classical music scene, the highlight of the concert would be the announcement of the 2019 Pythia Prize winner. The Pythia Prize is Rubiks' annual commission project addressing gender equality and diversity in contemporary art music. Every year, the audience can expect to hear something fresh. In 2017, the Prize also introduced its winner Samantha Wolf and her piece 'Want Not' to the audiences in Darmstadt, Berlin, Manchester and Amsterdam as part of Rubiks' first international tour. One Tuesday 5 December, Christine McCombe, the winner of the 2018 Pythia Prize, will reveal her new composition, perhaps to set off an exciting series of adventures for the composer and audiences alike.
Without giving too much away, Kaylie hints that Christine's new work is "quite a departure" from the themes explored by the previous prizewinner. "One of the most exciting aspects of the Pythia Prize is the strong focus on collaboration, which means that the new work created each year is quite a personal musical statement. The initial discussions between the winning composer and Rubiks touch on different themes, concepts and instruments we'd all like to explore, but through the workshops we've often found ourselves discovering new sounds or ideas that can take us in entirely new directions."
With Christine, Rubiks have been exploring the concept of noise, says Kaylie; by playing with noise, the performers can also control the audiences' visceral reaction - the tension and the relief that comes after the noise has ceased.
"Very early on Christine sent us a poem she'd written, which beautifully captures the ideas behind this piece:

Beneath the noises
Quiet Voices
Valiantly Unheard
Waiting
For the pause"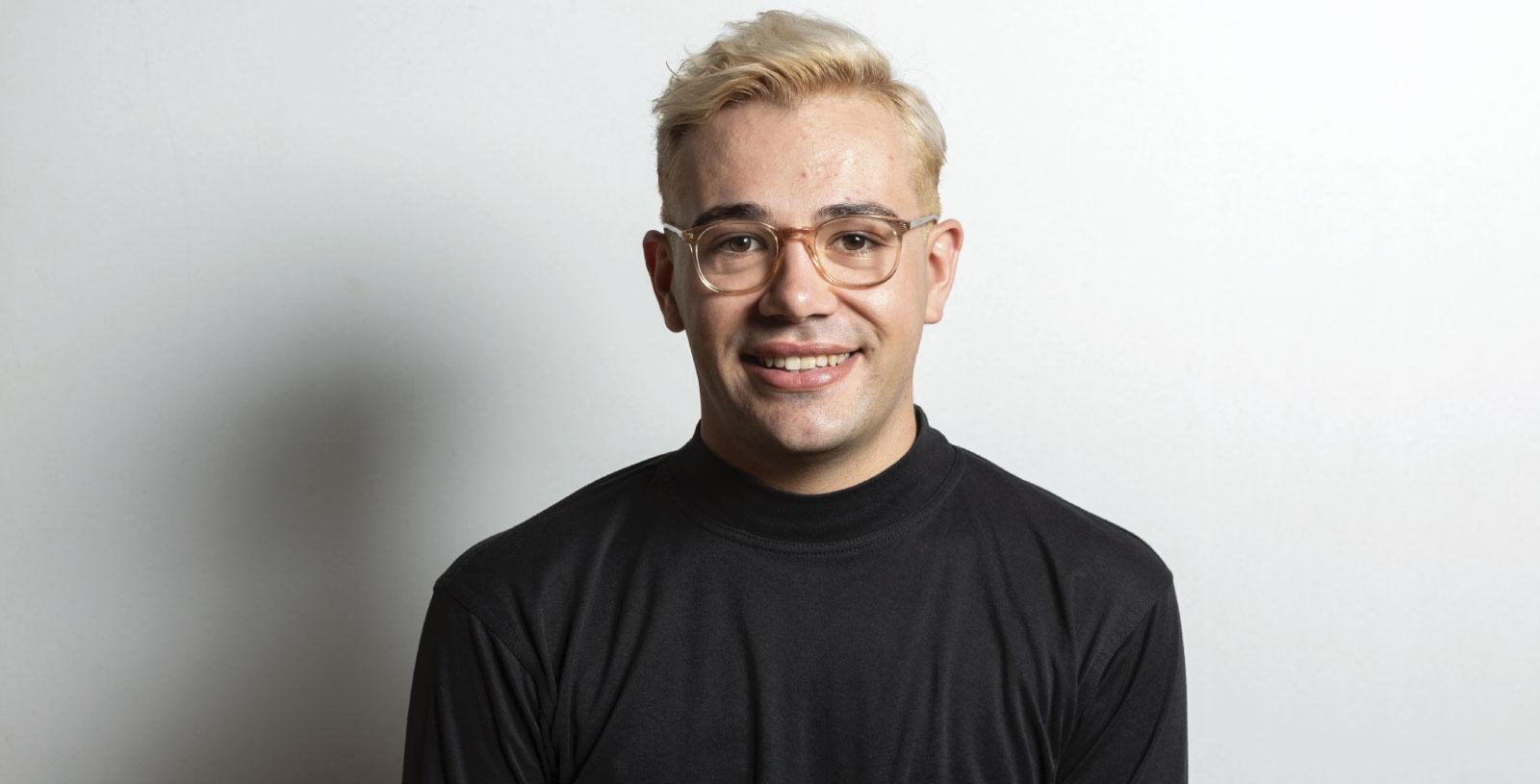 ANAM double bassist Hamish Gullicks, who will be rejoining Rubiks in the performance of Quiver by Gemma Peacoke (co-founder of US-based composers' collective Kinds of Kings), is not new to premiering Australian compositions, either. A voracious appetite for new sounds has led to Hamish Gullick performing a range of Kurdish, Armenian, Persian as well as modern fusion works. This year, Hamish has also debuted Stuart Greenbaum's Sonata for Double Bass and Piano at ANAM.
"We're thrilled to have Hamish join Rubiks again, after first playing with us in Gemma Peacocke's multimedia song cycle 'Waves + Lines' in 2018," says Kaylie.
Quiver is perhaps the most notable work in the program for jazz fans with a taste for bass and rhythm. As an accomplished percussionist herself, Kaylie reflects: "This work was written for the Brooklyn-based trio Bearthoven. The combination of piano, bass and percussion/drums is very common in the jazz world, but relatively unusual in contemporary chamber music! It's quite fiendishly difficult but full of fantastic sounds - complex piano solos, flurries of pizzicato bass notes, and an augmented drum kit that includes flower pots and wine glasses.
Written during the height of the Me Too movement, the piece plays on the double meaning of 'quiver': to tremble with fear or emotion, or a case for arrows. Gemma dedicates Quiver to "every woman and girl who has felt afraid and who has turned - or who will in time turn - that fear, anger and distress into a case for arrows."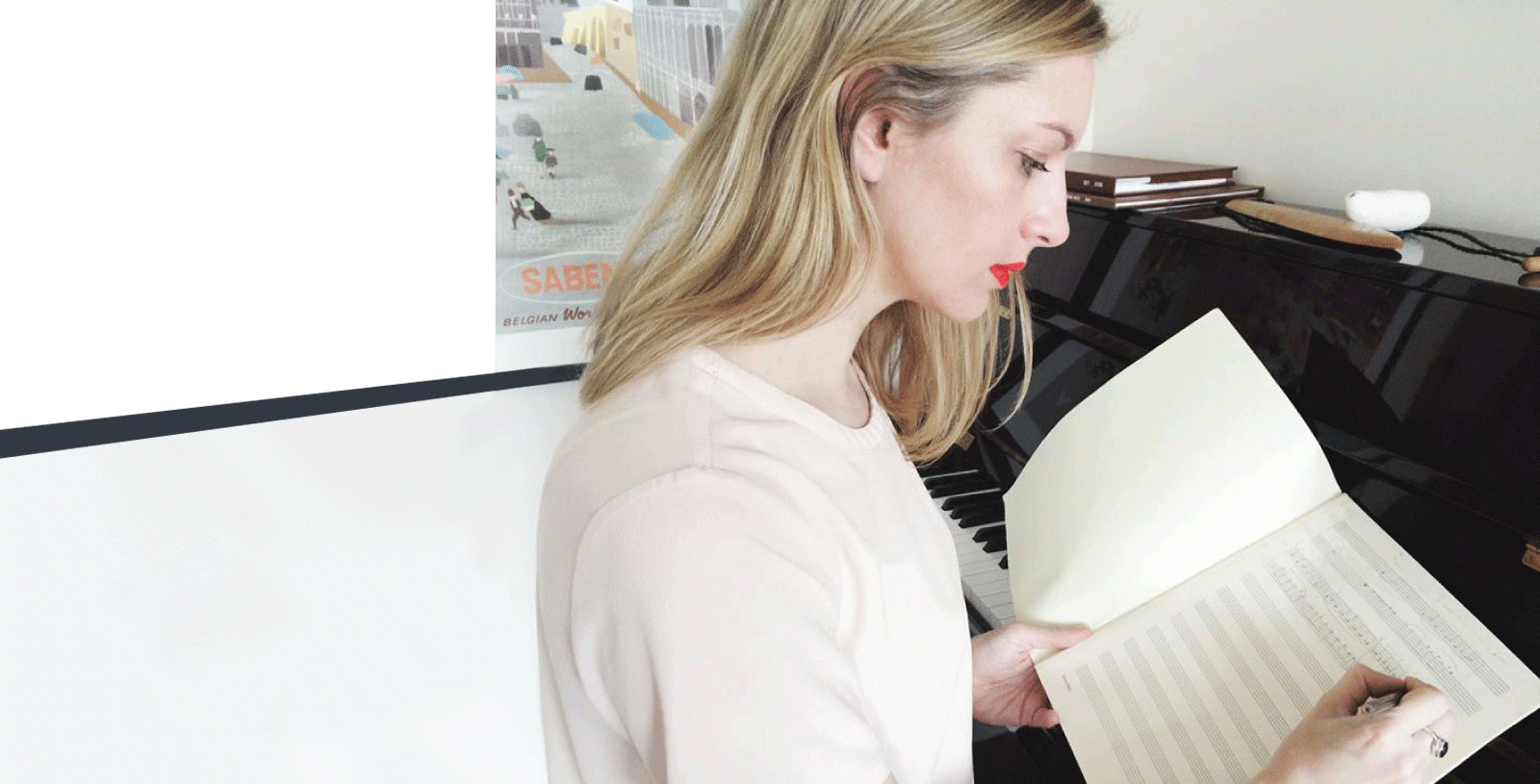 Sydney Morning Herald once noted that Rubiks Collective achieves the impossible, by giving life to compositions that prove what's new can still be "invigorating and inspiring, not merely intellectually niche." Since debuting in 2015, the ensemble has been commended for "incredibly personal, strangely spiritual and ultimately deeply touching" performances (Limelight Magazine). Will Sculptress live up to Rubiks' reputation? There's only one way to find out.
SCULPTRESS
Thursday 5 December 6PM
Melbourne Recital Centre
FIND OUT MORE