ANAM percussionist Nathan Gatenby (QLD) is premiering his ANAM Set piece composed by Thomas Meadowcroft at the March Static: ANAM and Speak Percussion concert in August. In this interview, Nathan shares with us his experience in working and collaborating with Thomas and why this piece is something that we should all look forward to hearing.
How do you think the ANAM Set initiative helps you achieve your goals as a young percussionist by working with a composer like Thomas Meadowcroft?

As a musician, I've played hundreds of works, and spent countless hours practicing, rehearsing and performing the 'dots on the page'. However, this collaboration with Thomas Meadowcroft is my first opportunity to partner with a composer to create something both new and personal. And what a way to start! Thomas has a broad and diverse collection of experience, and a wealth of knowledge to draw upon. To be able to work with someone of his calibre so early in my career will surely help me establish my place in the Australian arts scene.
Tell us about your initial meeting with Thomas, and what the initial collaborative process looks like.

Thomas and I live 16,000km apart, and with 8 hours between us, simply catching up for a coffee is no easy task! Across the year we've had a number of zoom calls, first simply getting to know each other's background, history and interests. These then developed into opportunities to workshop ideas and sounds live online. Thomas would send some sketches of what he had in mind - I would play,film, edit, and send these ideas back to him, where we would then discuss what worked and what didn't, ultimately refining the piece as it slowly takes shape to become the final product.
Aside from performing music, you're also passionate about music education and promoting new music and innovative ways of making music to school children. Do you think working with Thomas could also be a valuable experience for your other passions?

I think that music plays a vital role in the development of kids, from kindling their sense of curiosity to harnessing their potential for creativity. With the ensemble Kaboom Percussion, I regularly perform school shows demonstrating how simple household objects can be used to make great music. Through the developmental process with Thomas, I have incorporated a number of everyday objects into the work, including metal chains, rulers, and even a baking tray! Hopefully this process will continue to expand my creative horizons, and explore new sounds performed in unique ways.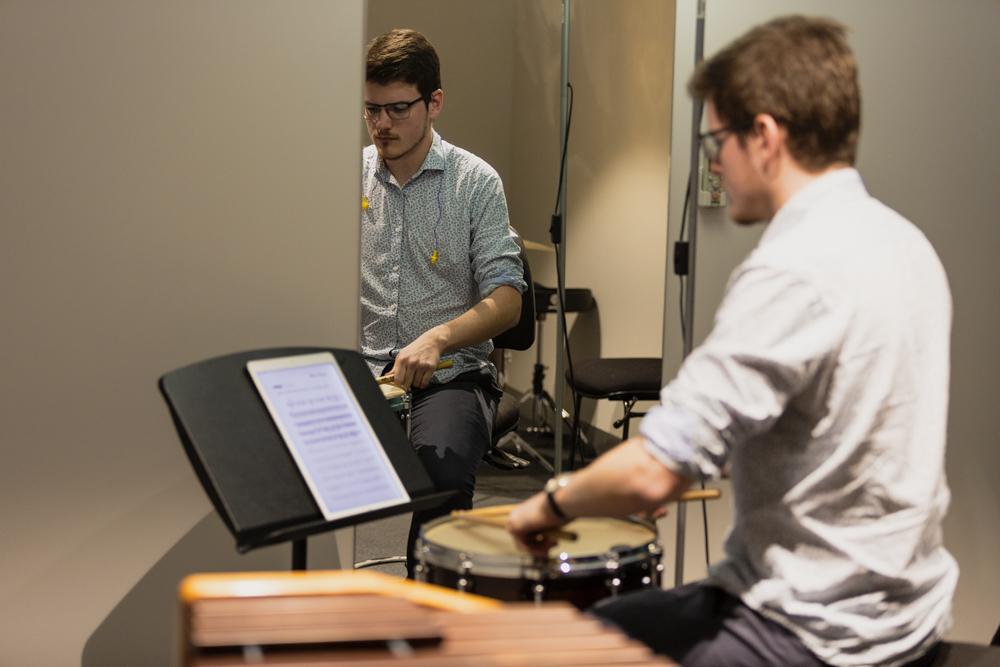 Nathan practicing in one of ANAM's practice rooms. Photo by Pia Johnson
Can you share with us what you know about the composition so far, and how do you think initiatives like the ANAM Set contributes to the Australian music landscape?

Thomas is putting the finishing touches on the work as we speak - and so I am just excited as you to find out what he has in store for me! However, through the development of the work, we have explored how digitally manipulated sounds of retro drum machines can be recreated with acoustic instruments - some of these peculiar digital sounds have translated really well on acoustic instruments, while some have been a real challenge to emulate. But I think this is where some beauty lies - electric and acoustic sounds each have their own quirks, and I'm excited to combine these into one solo work for percussion and live electronics.
I am just one of dozens of musicians premiering a solo at ANAM this year - with 67 new works to be performed, the ANAM Set project will be a landmark moment in the national music scene, creating a time capsule of what Australian composers and performers are capable of in 2021.
Your ANAM Set piece will be part of the repertoire in the upcoming March Static concert with Speak percussion in August. How does it feel to play this composition in a unique concert/festival format and playing one of the five compositions that will be premiered in this concert?

This concert will be so exciting - if not a little daunting for the performers involved! This partnership with Speak Percussion will feature performances in venues all across the Abbotsford Convent. Thomas Meadowcroft features extensively in this program, and I'm looking forward to being able to perform in two of his works for this project. But for this concert to be a success, we need an audience who can wander the courtyards and hallways of the Convent and discover the great music that Australian composers have to offer!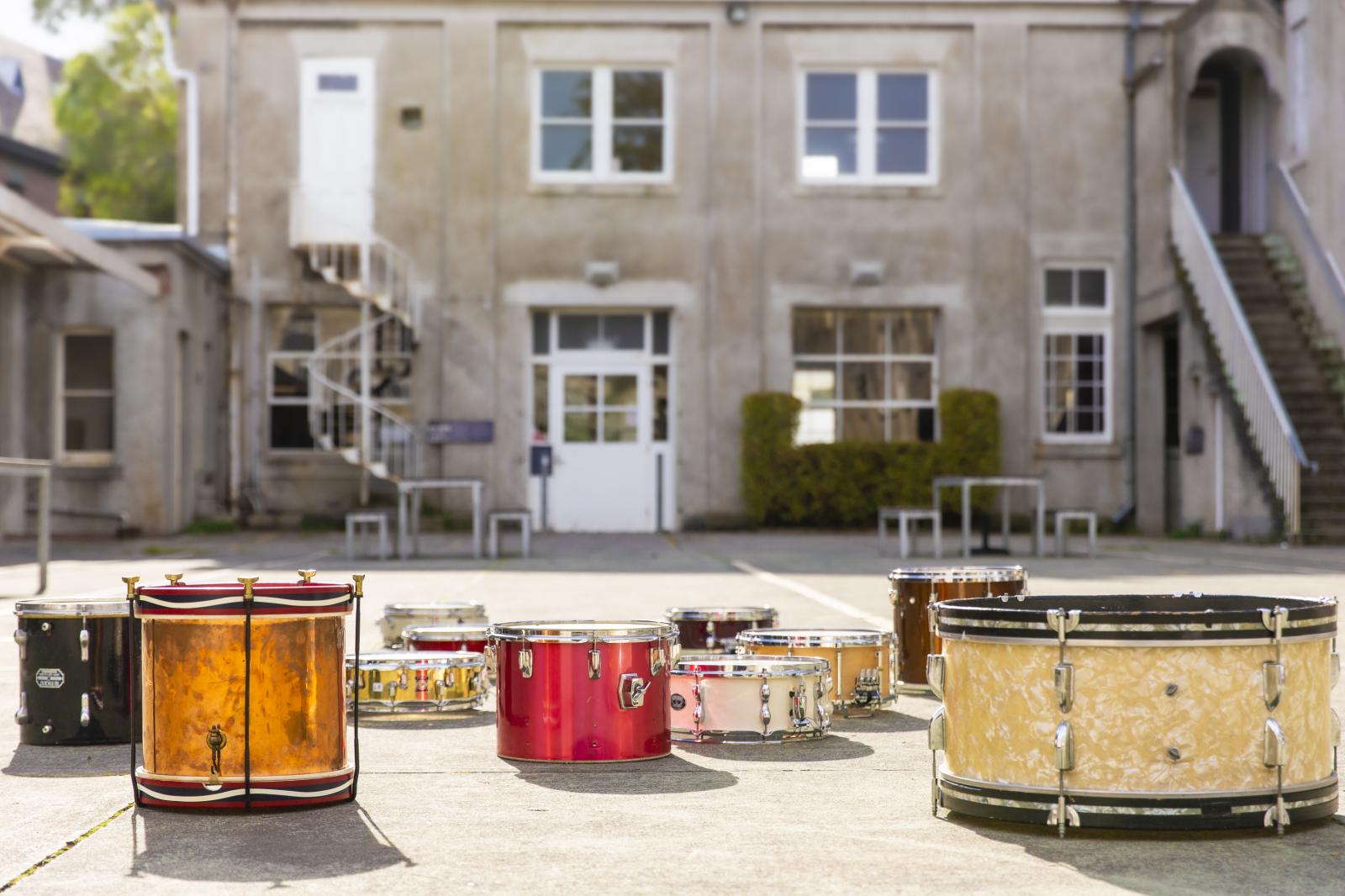 ---
Watch Nathan, SPEAK Percussion and ANAM Musicians perform. Click for more details!
March Static: ANAM and Speak Percussion