Programming for a solo recital can be a very personal experience – as a reflection of what we value, what kind of experience we want the audience to have and where we want to get to.
–1–
When I was thinking about what to present in my recital, I first considered the repertoire I'd already planned for the year to get a sense of the music I was missing, that could be reasonably prepared in the amount of time I had. ANAM 2019 was densely populated with chamber music performances. There was a brief focus on Clara Schumann, being her anniversary; a Mozartian soak through one of his piano concertos and a lieder project with Sara Macliver; a spot of organ-playing in the Bach B Minor Mass; and several fun multi-piano projects that often combined percussion in multiple contemporary pieces, ranging from psychedelic Chopin, The Rite of Spring and a thrilling premiere for 8 keyboards, percussion and orator about the shortfalls of the Bible.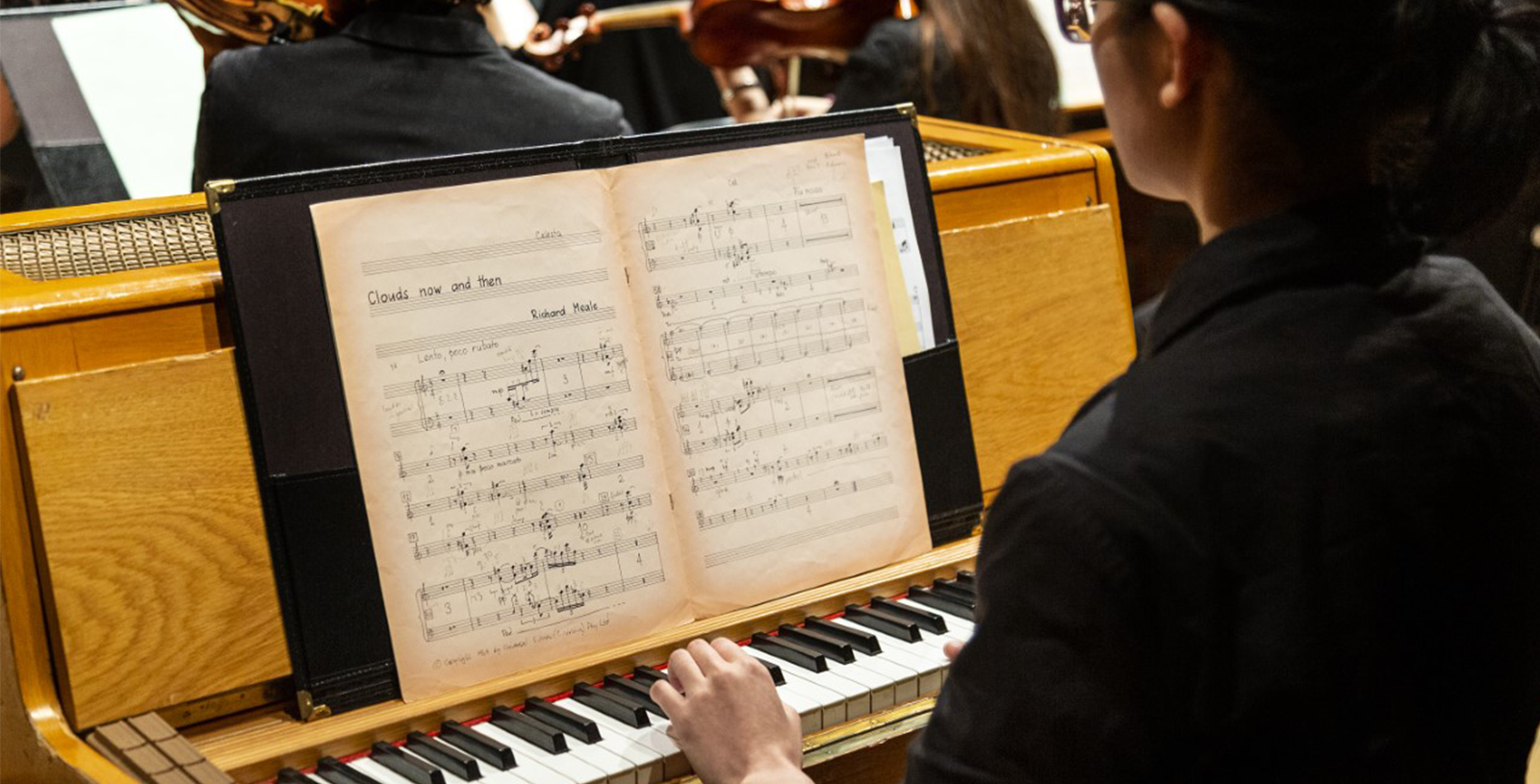 Usually I just pick pieces that 'sound cool' to me but upon reflection, the reasons for my choices are strongly linked to my goals at ANAM, which have gradually refined themselves the longer I've been here. Basically, I want to prepare for the terrifying, liberating outside world by increasing my independence. A large part of this has been developing my fundamentals in sustainable, coherent piano-playing with my teacher (and veritable legend) Tim Young, through forming a big toolbox of ideas to draw from, to approach technical and musical issues. This helps to set me up for the rest of my musical life, wherever I happen to find myself, especially as pianists can fill incredibly diverse roles.
While I still have time with a teacher in a relatively safe space, I can also practice my process of approaching the works of composers and styles I haven't played before, which I try to do in every recital. The world of sound is so beautifully rich and vast – there's so many kinds of expression out there waiting to be digested. It's a delight to keep expanding my perceptions of what music can be about, and I find the process of gaining appreciation and ability in new areas, integral to my self-development. I'm extremely fortunate that Tim is very open-minded and positive about whatever ideas I suggest, so I feel free and supported in my explorations.
–2–
In the end I programmed George Crumb's Five Pieces for Piano, Gyorgy Ligeti's Hungarian Rock, Charles Ives' Three-Page Sonata and Bela Bartok's Sonata for Two Pianos and Percussion for my second-year ANAM recital.
I wanted to pick a piece by George Crumb to explore some extended techniques on the piano, as he is a notable composer of unusual timbres. Extended techniques like plucking and dampening the strings, and magnifying harmonics, are not new techniques nowadays, but are also not ubiquitous. In playing the instrument from different positions than I'm used to, it reinforced some principles of efficient movement that I'd been learning about from the usual seated position. I also really wanted to better understand his language of expression, as I couldn't quite catch the meaning of the music at first, but it seemed worthwhile to investigate. Although the Five Pieces for Piano is one of Crumb's earlier works, I think it happened to be a good primer for his style and way of expression, for when I have the opportunity to play more of his works in the future.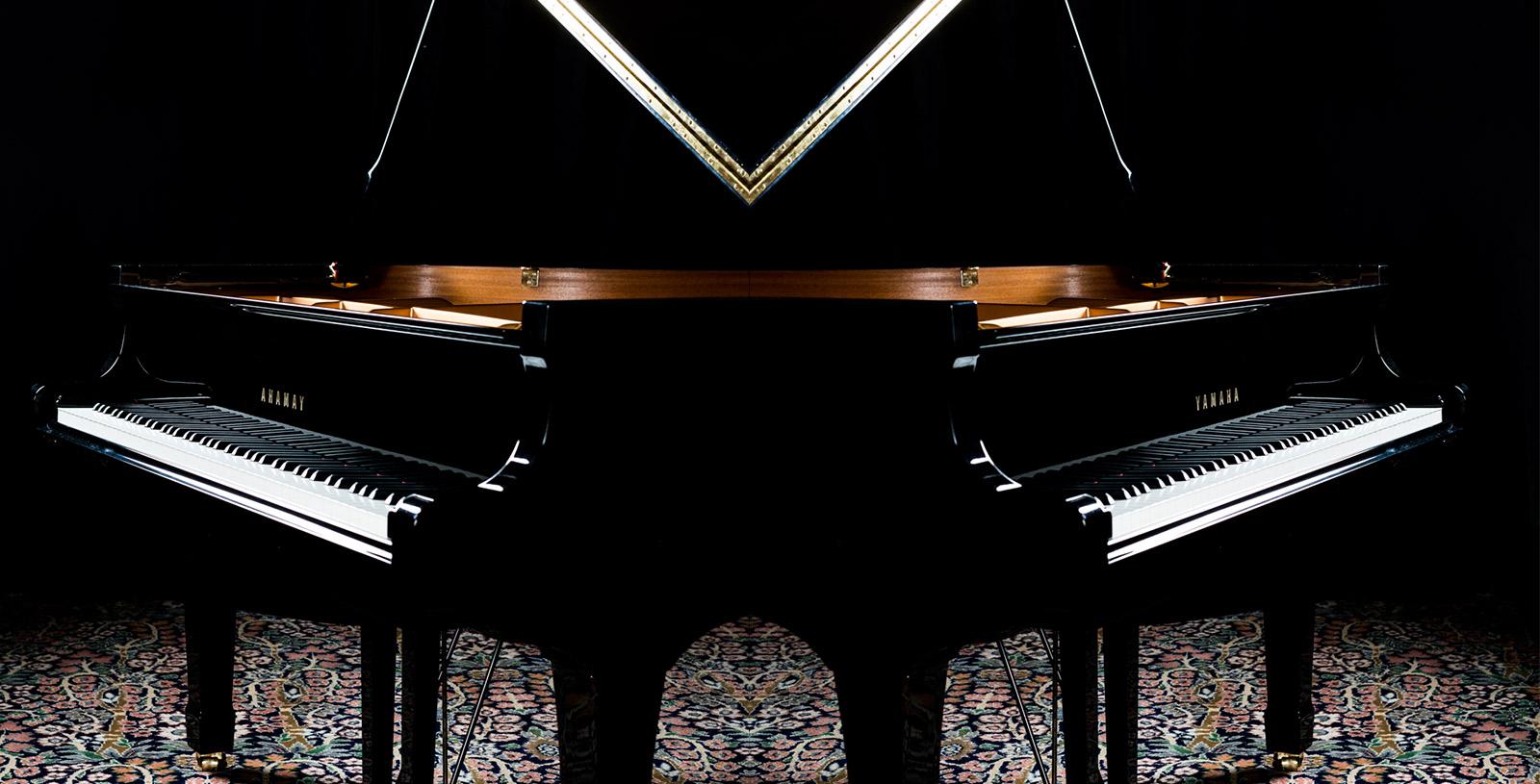 The first time I heard Ligeti's Hungarian Rock was down one of those classic YouTube rabbit-holes. It seemed like a lot of fun to play. I'd been looking for an opportunity to dive into the world of Ligeti and also really loved the sound of the harpsichord, so this felt like an appropriate moment to enjoy both and improve my harpsichord-playing, particularly since I'm unsure of how much I can access a harpsichord after ANAM. It was also surprising that most of the recordings I'd heard of this piece struggled to maintain an accurate ostinato rhythm, therefore compromising the groovy swing, so I wanted to see how I'd struggle with it.
I'd also been looking for a chance to delve into the unique, influential voice of Charles Ives – I think it's interesting what people come up with when in relative isolation, not constantly rubbing shoulders with other musicians and artists. It was a matter of researching Ives' keyboard works that would fit in terms of duration and mood. I listened to the Three-Page Sonata and didn't understand what was being expressed musically, and upon looking at the score, had no idea how on earth to approach some of those rhythms, so I thought it'd be a good idea to start filling these gaps in my knowledge, especially with the benefit of having someone to guide me when I'd exhausted my approaches. It was a steep learning curve, but I'm certainly glad to have tried, and gleaned a lot from the process.
Lastly, I'd heard the Bartók Sonata for Two Pianos and Percussion performed live a few times and loved the melodies, harmonies, colours, rhythms and energy, as well as the piano-percussion combination. I hadn't worked with percussionists much before coming to ANAM and thoroughly enjoyed the projects we played together, being in the same instrument family and having a similar attack, as well as the endless fascinating sounds and instruments they play with. I also picked it because I imagine that outside of ANAM, it's likely a logistical and financial hurdle to get two quality tuned pianos and various large percussion instruments in one place for several rehearsals, so I might as well do it while the hurdles are smaller.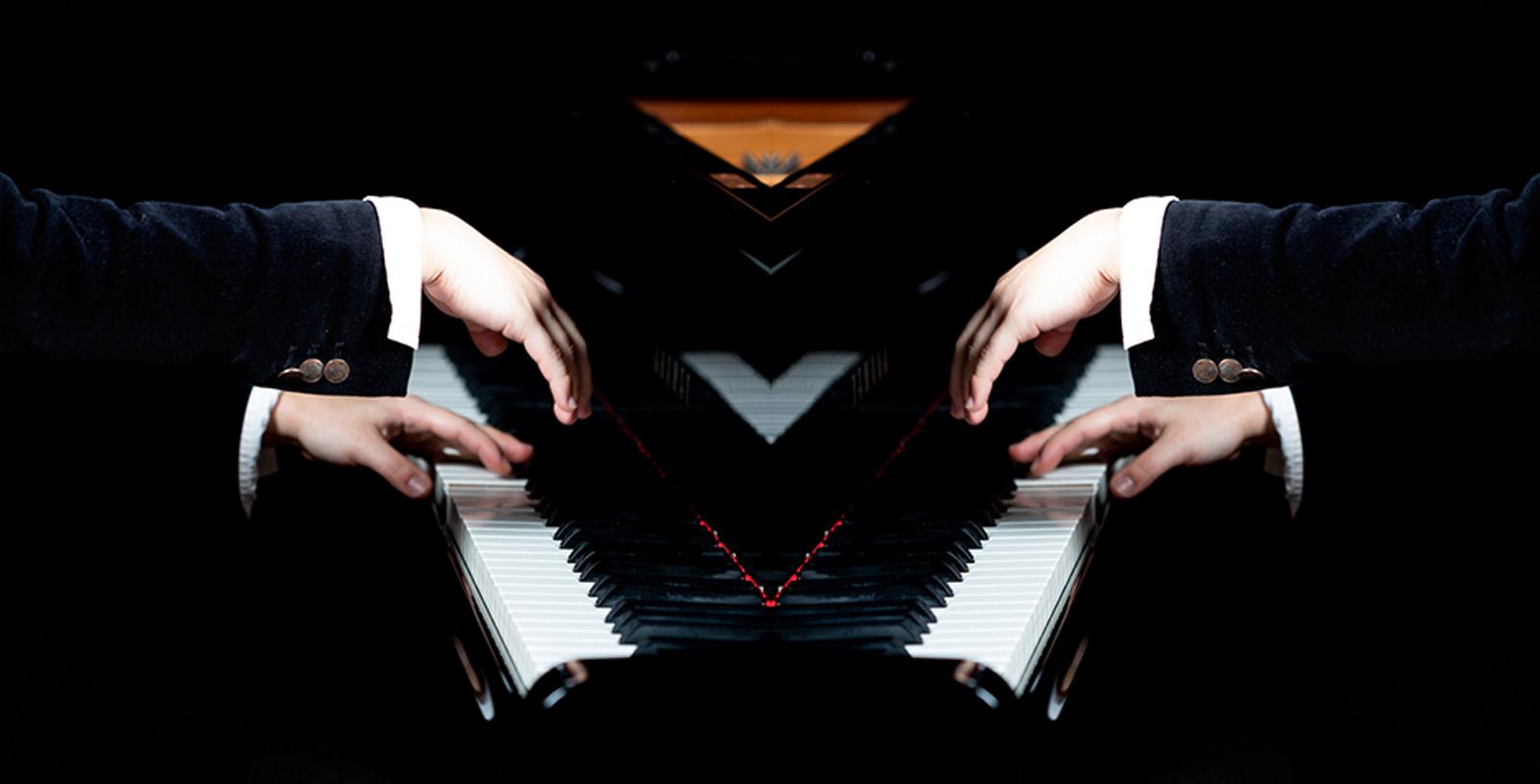 The Bartók was (and continues to be) a very formidable challenge for me technically and ensemble-wise. Alongside preparing the other recital pieces, learning it and putting it together was one of the most stressful few months I've ever experienced, although also surprisingly invigorating. My sense of time stretched - I could see that a day could contain a lot more potential than I was used to, not to mention the absolute expanse of a week (as it always has been I suppose, but the looming deadline forced me to brutally pare down the practice time I realised I was in a habit of wasting, and maximise my efficiency. That was also a lesson in being more organised).
In this instance I tried to find a common thread after choosing the pieces. On a superficial level, the music happened to be from Hungary and North America, that showcased some percussive qualities of the keyboard.
–3–
In terms of future programs, there are a few things I'd like to keep striving for. I think I'd like to keep searching for music to be curious about and which resonate with me in some way. I also value tremendously the experience of playing music written by the living, especially by people who you personally associate with, as I find that there is a welcome shift in meaning and purpose when working on them. Finally, I'd also like to play around with the traditional classical music concert set up and experience, and work towards incorporating elements of improvisation/composition to make it that much more uniquely, creatively me.
The amount of time spent preparing a recital and the work you do on it with your teacher can take up a significant chunk of your year, so its preparation process can allow for your progress in many areas. It's also worth considering how you can take advantage of the resources at ANAM (instruments; talented musicians; unique faculty and staff expertise; technologies; easy venue; built-in loyal audience members, funding and marketing) that you may not be able to access in one spot again. I hope you get to work on something that stimulates you. It's exciting to put your trust in doing something you haven't quite done before, because you never know what you'll discover about yourself and the world in the process.
---
JENNIFER'S 2019 RECITAL PROGRAM

Jennifer Yu is a joint recipient of the 2019 ADFAS Yarra Prize for the Most Outstanding ANAM Recital Program
Musician Beneficiary Support generously provided by ANAMsyndicate – Beleura - The Tallis Foundation, Estelle Redlich

Photo by Pia Johnson