Words by David Thomas
ANAM Head of Woodwind, Clarinet Faculty
Along with the music of Bach, Mozart is central to most musicians' approach to their instrument and outlook on the musical world – not least for those of us who play a woodwind instrument or the French horn. Mozart composed at least one concerto for each of us; his use of the woodwinds in his operas and orchestral works was consummate and very influential; and in the realm of chamber music his ground-breaking writing for small wind ensembles led to a string of masterpieces. He understood each instrument so extremely well that the expressive potential and the technical limitations of the wind instruments of his day are effortlessly embraced and become a natural part of the composition. Playing Mozart's music on modern instruments, as we do at ANAM, brings its own set of challenges, but the musical rewards are still immense.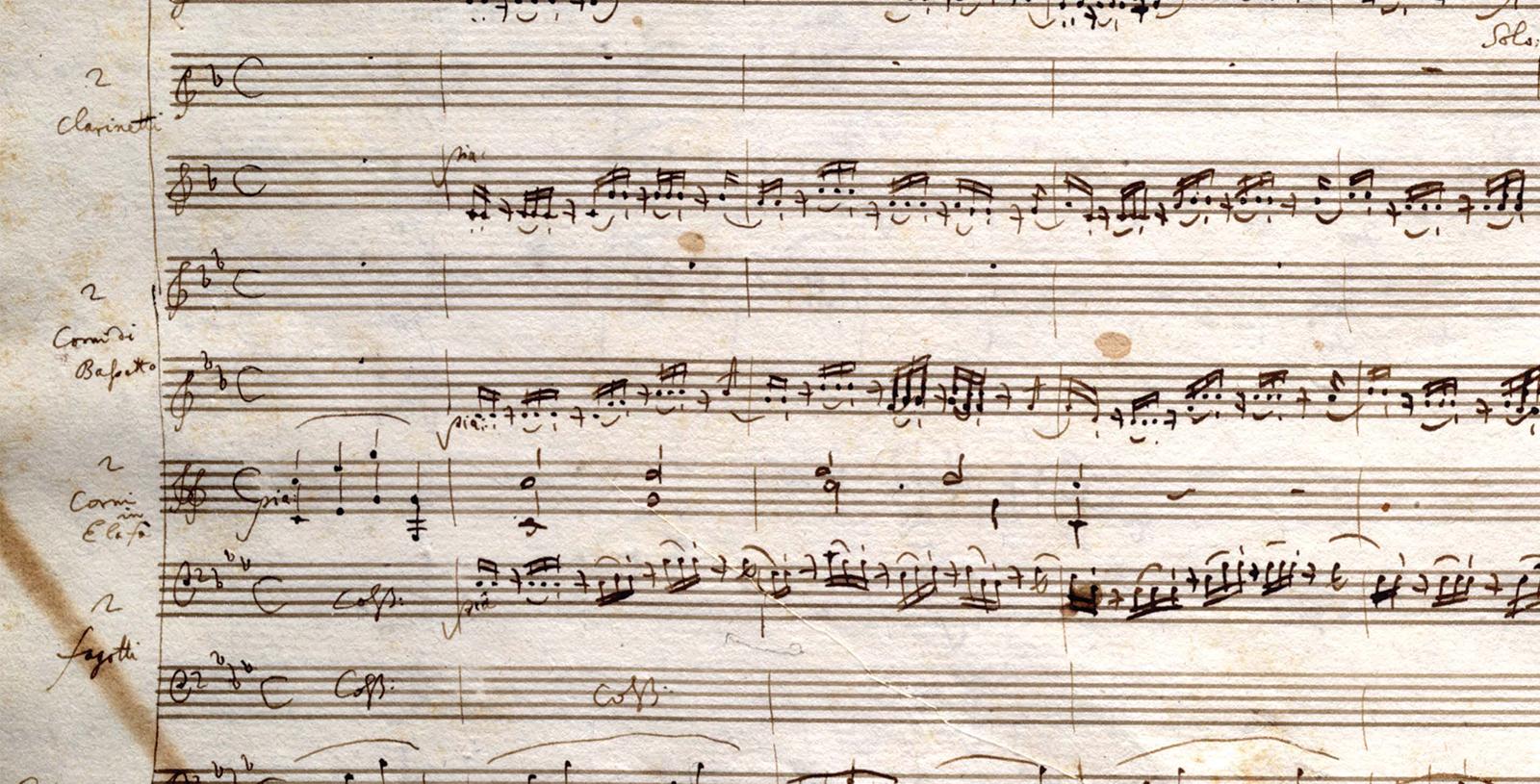 On 7 and 8 May, together with the ANAM woodwind and horn musicians, I'll be presenting Mozart's 'magnum opus' for wind ensemble, the serenade we call Gran Partita which he composed in 1781 soon after moving permanently from Salzburg to Vienna. This large work, lasting around 50 minutes in performance, is written for a unique combination of instruments: pairs of oboes, clarinets, basset horns and bassoons, along with four horns and a double bass (or contrabassoon). Contained in this ensemble of 13 players is the combination we call a 'wind octet' or 'Harmonie' (pairs of oboes, clarinets, bassoons and horns) for which Mozart and other composers of his day often wrote. The Harmonie ensemble was a popular light entertainment format in the Vienna of Mozart's day – many noblemen including the Emperor himself regularly employed wind musicians to perform serenades and arrangements of operatic hits in indoor or outdoor settings. Mozart contributed to these genres, and by exploiting the outstanding ability and artistry of the Viennese wind players of the time, elevated the wind ensemble by writing for it such 'serious' music as the Serenade in C minor K388 for wind octet, and the Gran Partita. By adding basset horns and two extra French horns to this octet-combination, Mozart unlocked extra colours, textures and expression for the classical wind band.
Now, if you're not sure exactly what a basset horn is, you're not alone. Many musicians aren't quite sure either. The basset horn is a larger, lower-sounding version of the clarinet, between the regular B flat clarinet and the bass clarinet – so 'basset' as in 'small bass', nothing to do with the dog breed. In Mozart's day, the bass clarinet wasn't invented yet, but the basset horn was quite popular in central Europe. It appears in several of Mozart's operas, in quite a few of his minor chamber pieces, and is prominent in his final work – the unfinished Requiem – where its sombre and slightly husky colour is devastatingly 'right' for the music. (There's also the smaller 'basset clarinet' for which Mozart composed his Concerto, but that's another story – let's talk after a concert sometime.)
So in the Gran Partita, his most ambitious work for wind ensemble, Mozart wrote some of his very best music for a sumptuously colourful and varied combination of instruments. It sounds like heaven but that's not to say it's a breeze to rehearse and perform. In fact, the challenges involved for the musicians are really what makes it a regular fixture on the ANAM performance calendar – we try to perform it every couple of years so that most of our wind musicians experience it while they're with us. Firstly, there's the issue of stamina – playing virtually non-stop for 50 minutes on any wind instrument is a big assignment, and to maintain the utmost control, poise and elegance throughout such highly exposed music is tough. But the biggest challenge and 'thread' in our rehearsal for a piece like this is the building and sustaining of musical variety, interest, style and balance. Each musician must understand at all times how their part fits into the ensemble sound, and where we are headed with the phrasing and structure of the music. The players are all equally responsible, and the musical concentration required is huge. Performing a piece such as this can feel a bit like collectively steering a mini-bus down a very long and windy fashion runway.
The Gran Partita also has a unique personal significance for me, as it's a piece I secretly organised to perform for my wife on our wedding day in Perth, together with friends from the West Australian Symphony Orchestra. Musical challenges and personal associations aside, it's a very special piece to play – once all the challenges have been addressed in rehearsal, the performance quite literally makes me feel like a young kid on his birthday. To share this experience with ANAM's musicians and audiences will definitely be a highlight of my year.
GRAN PARTITA – FRIDAY PERFORMANCE
Friday 7 May 1pm
Oratory, Abbotsford Convent
FIND OUT MORE
GRAN PARTITA – SATURDAY PERFORMANCE
Saturday 8 May 7pm
The Good Shepherd Chapel (Abbotsford)
FIND OUT MORE
---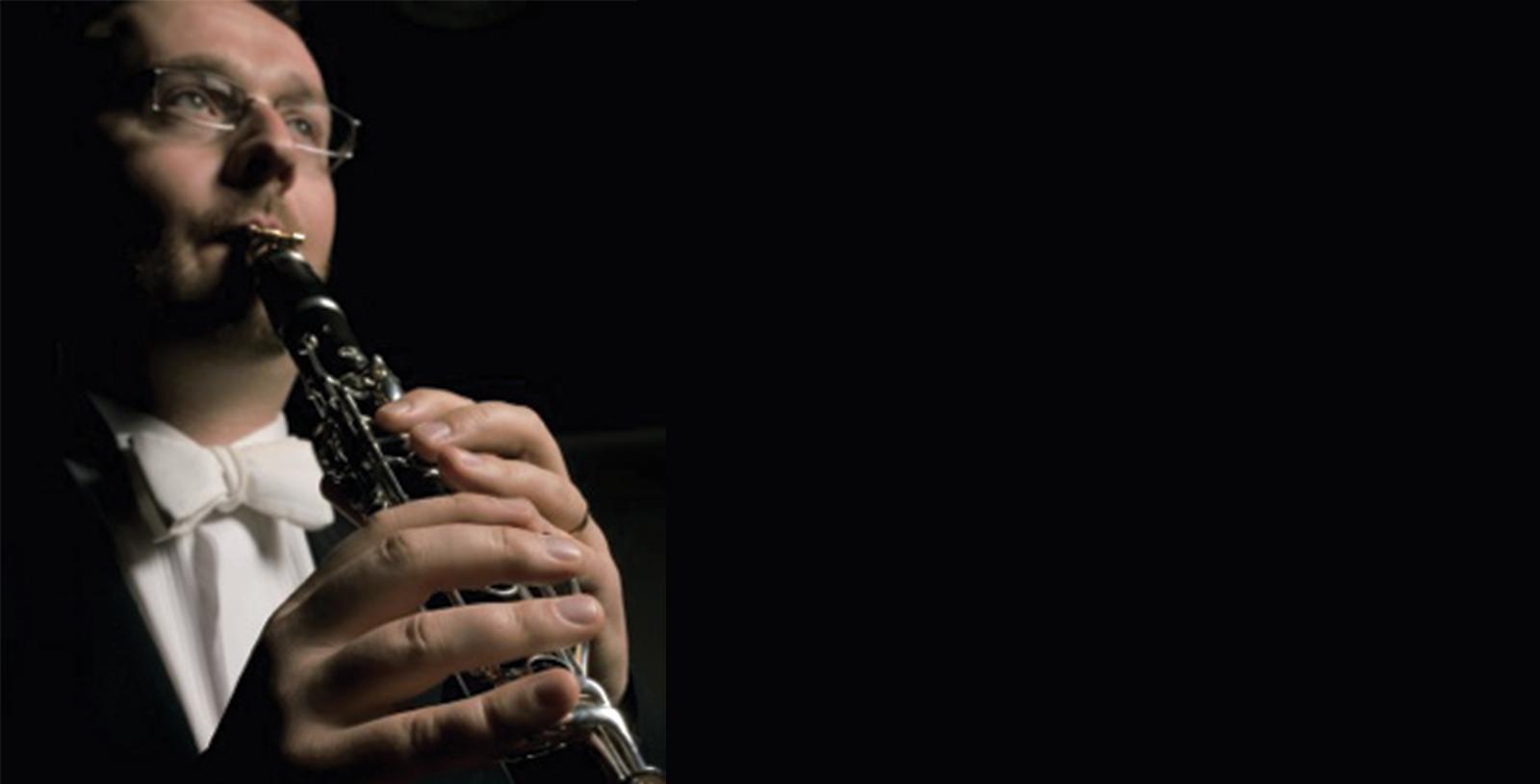 Born in Melbourne in 1971, David Thomas studied clarinet at the University of Melbourne with Phillip Miechel and the Vienna Conservatorium with Roger Salander. He has held the position of Principal Clarinet with the Melbourne Symphony Orchestra since 2000, and was previously Associate Principal Clarinet with the West Australian Symphony Orchestra. He is a regular member of the Australian World Orchestra, and teaches clarinet and chamber music at the University of Melbourne and the Australian National Academy of Music (ANAM), where he has been Head of Woodwind since 2008.
Photo by James Penlidis