Words by:
Kate Tempany

Photos by:
Pia Johnson
---
We are still over the moon for all the love and support we received for the ANAM Set Festival weekend. We have been receiving some very kind words from audiences, musicians and composers who were present at the Abbotsford Convent last 13-15 May to celebrate new Australian music. Thank you very much for sharing the ANAM Set Festival with us!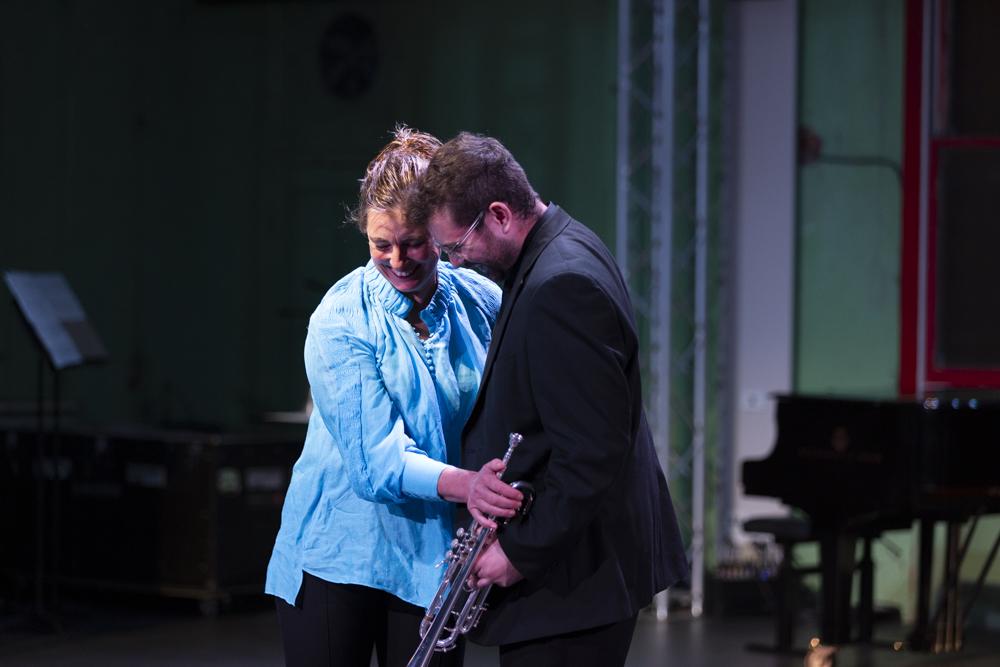 Kate Tempany and Nic Corkeron after the performance of their ANAM Set piece Honeyeater
"The Festival has cleared new vistas and seeded hundreds of new ideas about what musical expression can be: for the performers, composers and concert-goers; for ANAM, as a leading cultural institution in Australia and beyond; for Melbourne as a self-styled cultural capital; for the Australian music scene in the broadest sense.
It was overwhelming, humbling and incredibly empowering for me as an emerging composer to hear my work in such a remarkable context. Again and again, at every twist and turn throughout the Festival, the depth and sensitivity of the programming ensured that every work was given its best hearing. At one point I turned to two elegant silver-haired women sitting in front row seats. "There's just so much to take in," I sighed. "Oh yes," replied one of the women eagerly, "we're completely addicted. Each piece is extraordinary - and then there's another one. We wish it would go on forever." - Kate Tempany, ANAM Set composer