Words by
Alexander Meagher
ANAM Percussionist
Roger Kemp, a great Australian innovator in the field of abstract art, worked to 'make visible the invisible'. To celebrate his life and achievements, musicians from the Australian National Academy of Music(ANAM) curate a series of performances at NGV Australia that turns what's visible into an atmospheric soundscape.
In a concert that celebrates the works of the Australian artist Roger Kemp, it might seem inappropriate to link them to a program of sacred music by two French composers from the 14th and 15th centuries, Guillaume de Machaut and Guillaume Dufay (especially considering Modernist Australian and Medieval French art are separated by about 600 years), but that's exactly the program I'm helping to curate as part of the ANAM at NGV concert series.
How did I decide on this? And how does this music reflect Roger Kemp's paintings? Firstly, Medieval and Renaissance music has been an interest of mine for several years, so when I read the brief from the NGV which mentioned Kemp's use of motifs, geometric forms and transfiguration of human figures, it reminded me of compositional techniques found in 14th and 15th century French polyphony.
Composers from this period would often use a pre-existing melody, such as plainchant or a folk tune, in the tenor line as a foundation for other parts. But this melody could be drawn out over a long time, have an extra melodic 'tail' thrown on to the end of phrases, or even be played backwards… it's transformed, like the various figures and forms in Kemp's paintings.
Sometimes, one of the parts is set to a frequently repeated rhythmic motif – an isorhythm which resembles Kemp's use of geometric structures in that it sounds like a very strict, mathematical way of organising the music.
When you factor in several other independent voices weaving around the transformed melodies and isorhythmic parts, it means both the music and Roger Kemp's artwork share an obscured coherence, where the structural bases are barely perceptible.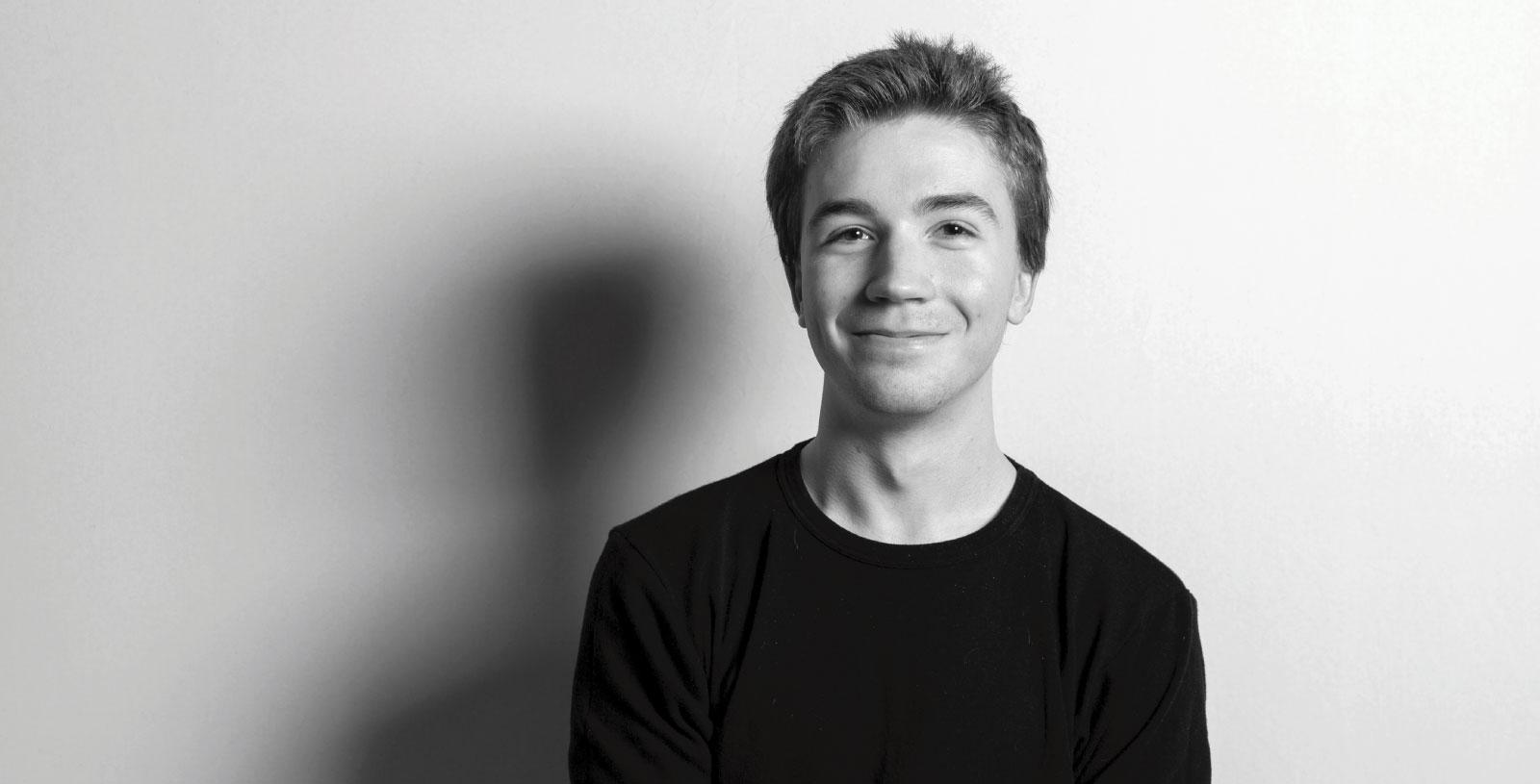 As I kept reading about how a lot of Kemp's later paintings take on the effect of religious stained-glass windows and explore metaphysical themes, it sounded like sacred music would suit them nicely, and I was convinced to choose Machaut's Messe de Nostre Dame and Dufay's Missa l'Homme Arméas the program, since they are excellent examples of using transformed melodies and isorhythms.
They are also perfect representations of how these two composers pushed boundaries and contributed to the transformation of French polyphony. Isorhythm, for example, was one of the key features of the "Ars Nova", or "new art" of French polyphony, which Machaut was one of the key figures in developing. This new style included much more specific rhythmic notation and used increasingly more harmonic intervals considered dissonant in music of the previous century. In fact, the dispute between supporters and opponents of this new style of music is well documented!
Dufay was less controversial, but was certainly an innovative composer in that he drew from elements of French, Italian, and English polyphony to create a distinct Continental style of music that would become characteristic of the late Renaissance.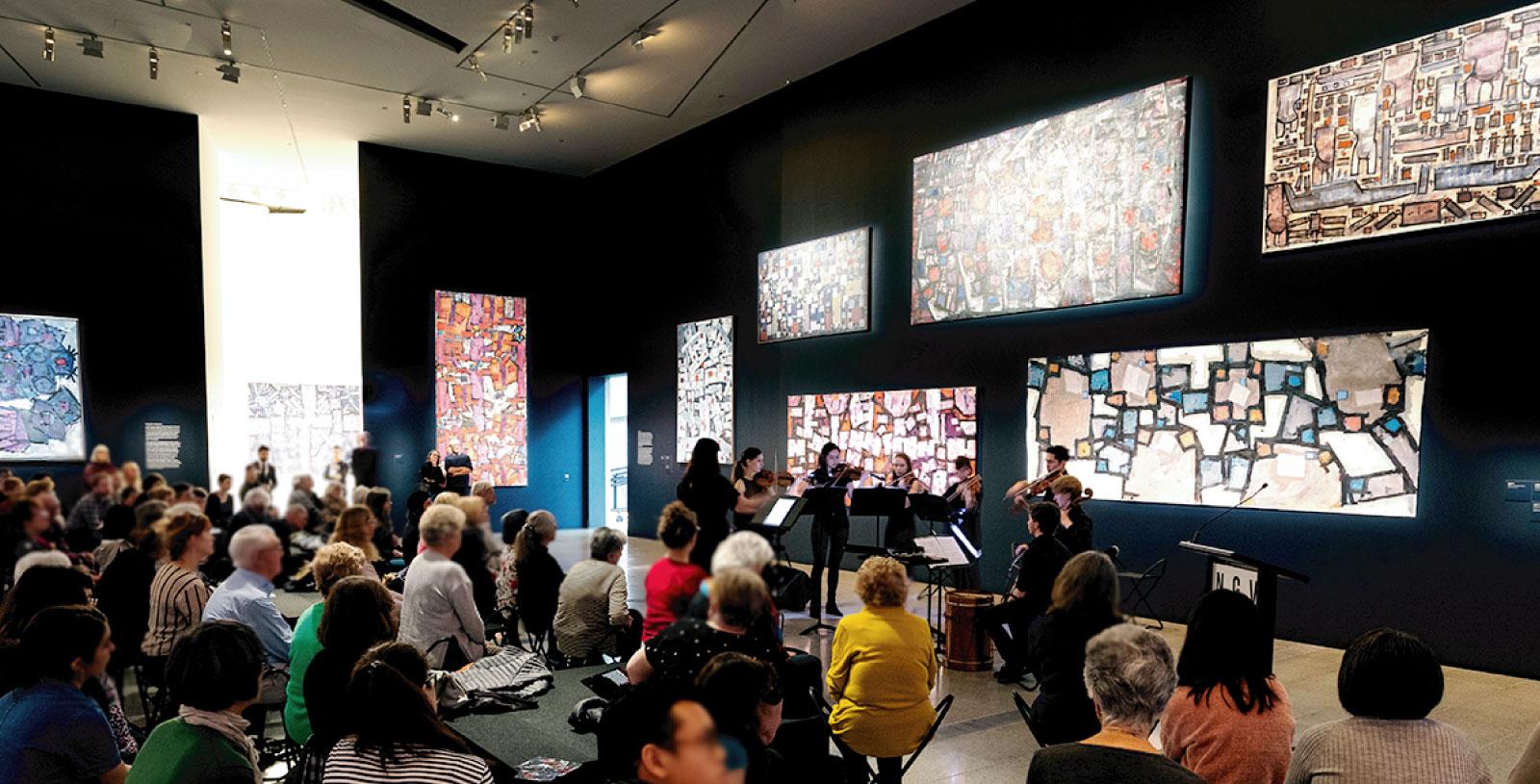 While these two Masses are originally vocal works, we'll be using a mixed ensemble of flute, oboe, cello, and vibraphone as a way of better reflecting the character of the paintings, as well as an exploration of how the different timbres of the instruments affect music that was originally intended for human voices –it'll certainly change the balance, texture, and perception of the harmonies and how the individual lines relate to each other…not to mention that there'll be no discernible text!
I'm hoping to play with the idea of obscuring, but I don't want to give too much away…so I hope you can join us in experiencing the end result.
ANAM AT NGV: TRANSFIGURATION
Saturday 12 October 2pm
NGV Australia, Federation Square
FIND OUT MORE
---
Born and raised in Melbourne, Alexander Meagher graduated from the University of Melbourne in 2017 with a Bachelor of Music (Honours) in Percussion. During his studies he received several awards, including the Ormond Exhibitions Scholarship and the John Gaitskell Memorial Mensa Prize. He is commencing training at the Australian National Academy of Music (ANAM) in 2019.
From early on, Alexander was exposed to a wide range of music genres and subsequently has a very eclectic taste, both within the classical repertoire and beyond. He has performed with a variety of ensembles, including the Australian Discovery Orchestra, the Heidelberg Choral Society, as well as with early music ensembles such as Trillo and the Loude Band, and in new music environments as part of the 2016 Melbourne Festival. He was also a crowd performer in Speak Percussion's premiere of Atlas of the Sky by Australian composer Liza Lim.
Presented in partnership with the National Gallery of Victoria
Roger Kemp
Flight in space I1961 – c. 1965 (detail)
National Gallery of Victoria, Melbourne
Purchased through The Art Foundation of Victoria with the assistance of the National Gallery Society of Victoria, Governor, 1983
© Kemp estate