Words by
Caroline Henbest (ANAM Resident Viola Faculty)
18 September 2021
---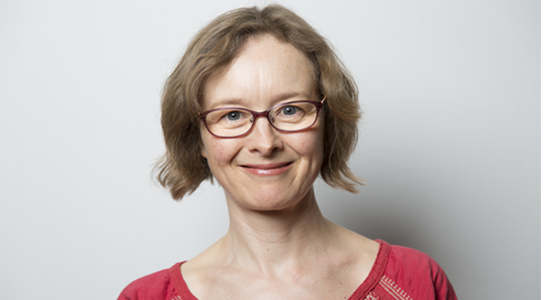 Photo by Pia Johnson
As we all know, this has been a trying time and each of us has been on our own emotional journey. I have realised that the most important thing for me to remember and demonstrate is a need to focus on the present and concentrate on what can be learned today, without thinking too far ahead. Works of music generally take a long time to learn, and musicians ordinarily have performance dates in the back of their minds. Weeks and sometimes months are spent intricately exploring and studying scores – as well as the various techniques required to play them up to concert standard. Although many of our concerts have been postponed, or sadly, cancelled, we have tried to maintain our normal sense of direction through performance within the program. As such, we still conduct weekly instrument and group classes via Zoom. This offers our young musicians the opportunity to perform in workshop settings. In the event, sometimes these classes have been the final performance outcome. Adapting to cancellations has been a much easier task for me, as during my career I have given hundreds of concerts. For the young musicians at ANAM however, this has been much more difficult. Our violists have been remarkably resilient, and I am proud of them.
Throughout the learning process, I try to encourage creativity and to discourage competition. I have strived to lead by example, and to demonstrate that it is possible to create, despite COVID. As teachers, we continue to learn, and as such, during 2020 and 2021 I have also been studying. Everyone at ANAM has been incredibly supportive of my recent Artistic Research Master's through Griffith University, as well as my journey to become a Feldenkrais Practitioner.
Although I'm sure that every teacher would say this about their instrument group, the viola team at ANAM is a very special collection of people. I have found our weekly Zoom viola classes to be the highlight of my week and I love hearing everyone's thoughts and ideas as well as their performances. There is a sense of camaraderie amongst us, and I think and hope we all value the time we spend together. During the first half of the year, Jared Yapp and Ruby Shirres – both 7th semester musicians – attended viola class. It was fantastic that they joined us and we all benefitted from their unique contributions. I have missed their presence since they departed ANAM in July. In addition, two other violists have graduated during the last few weeks. Henry Justo has begun his Master's in Hannover, Germany, and Dasha Auer has begun her Bachelor's in Malmö, Sweden. We miss them so much, however, it is exciting to know that they have been able to embark on the next phase of their lives in Europe.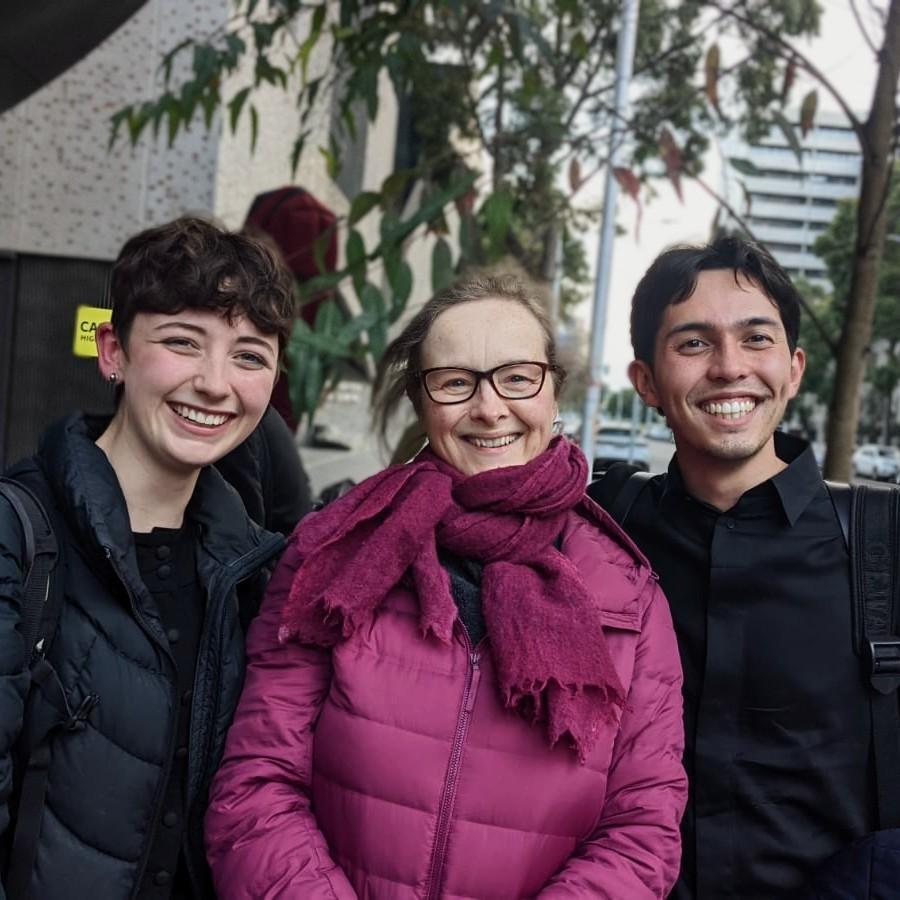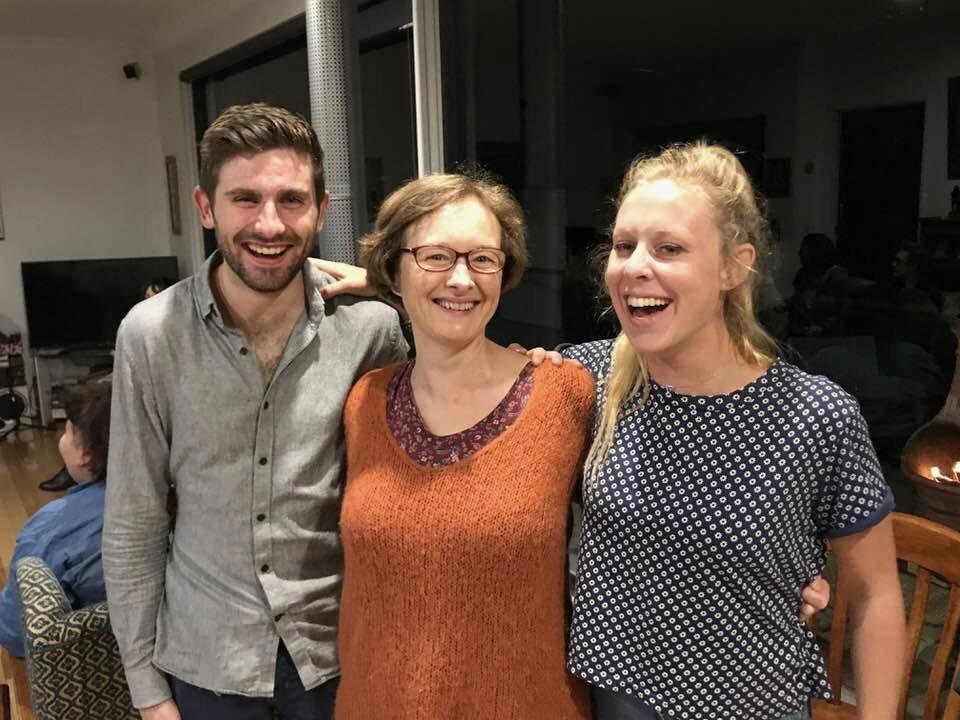 Caroline with her former students (top-bottom). Violist alumni Ruby Shirres (2021) and Jared Yap (2021), Henry Justo (2021) and Beth Condon (2018).