Words by
Sine Winther
ANAM Pianist
Our first collaboration was during one of the Debussy100 concerts, a series held throughout 2018 at ANAM to commemorate the centenary of the composer's death. We were rostered to perform his 'Six épigraphes antiques' for four hands, and had the great privilege of being mentored by Scottish pianist Stephen Osborne for a week. The experience of working together towards an ideal of the piece was incredibly fulfilling, and fostered mutual empathy based on musical and personal expression. Since then, we've enjoyed collaborating with each other and are excited to perform our first full length concert this Sunday.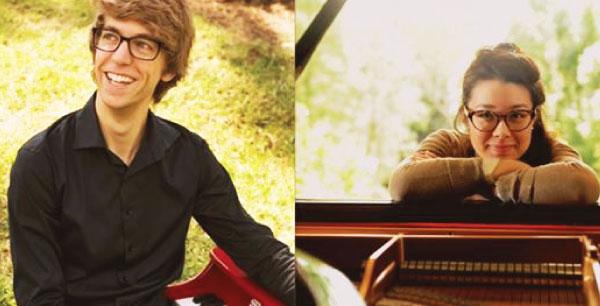 The program for The Winther Waite Piano Duo includes Debussy's Petite Suite, Poulenc's Sonata for Four Hands, Schubert's Fantasie in F minor, as well as Brahms Liebeslieder and Hungarian Dances (selections).
The Petite Suite (1886-1889) is a work of immediate lyrical charm. It may have been written in response to a request – possibly from Durand – for a piece accessible to skilled amateurs, as its simplicity makes it quite different from other modernist works Debussy was writing at the time.
The Petite Suite consists of four movements, En bateau, Cortège, Menuet and Ballet, each movement painting a different scene. The first two are based on poems from Fêtes gallantes by Paul Verlaine. En bateau (On a boat) evokes the gentle swaying of a boat on the water, followed by Cortège - a sprightly processional movement suggesting a marching band on a festival day. The Menuet is generally regarded as the high point of the suite, and depicts the elegant couple dance that dominated aristocratic European ballrooms in the 18th century. The subtle interplay between the middle voices capture the stylised bows, curtsies and perhaps flirtatious side glances at their dance partners. Out of the whole suite, this movement is probably the most fun to play as there is a lot of room for spontaneous musical dialogue. The suite concludes with frolicking and energetic Ballet, encompassing and contrasting middle section rooted in the world of French popular theatre music of the day.
We follow this with something completely different, but still following the French trajectory. Poulenc's Sonata for Four Hands was composed in 1918 and is classified as a miniature (we whizz through 3 movements in under 6 minutes or so) even though it's called a 'sonata.' The Sonata's rambunctious Prélude, naïve and sentimental Rustique, and Final bounding with joie de vivre betray the influences of Stravinsky, Satie, and Emmanuel Chabrier. Poulenc is rumored to have composed this work as an excuse to wrap fingers with a certain prepossessing student.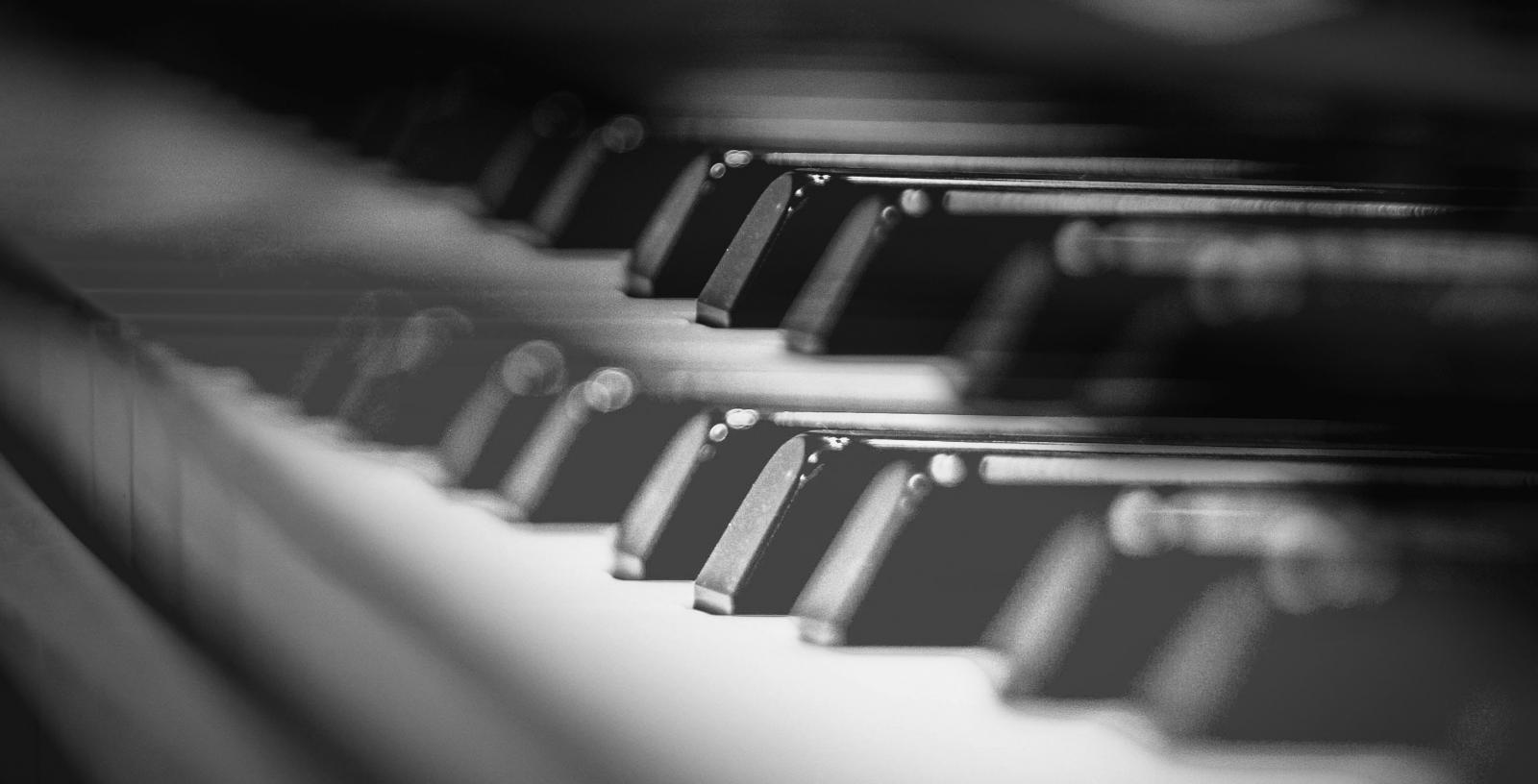 Moving onto the world of German music, we'll perform one of the most treasured pieces to be ever written for piano. The Fantasie in F Minor was written a few months before Schubert's death (1828), and marks his final contribution to the piano repertoire. Interestingly, Schubert's last work seems to answer his first composition, which bears the same title. However this time, we are in the presence of a kind of testament. It is a farewell to numerous characters and to all the things Schubert loved. He dedicated the piece to Karoline Esterhazy, one of his private pupils he played with often and was in unrequited love with. Perhaps this is why he wrote his final piano piece for four hands.
Schubert's Fantasie opens with a haunting and melancholy melody, which seems to inspire reflection on life and death. The music travels through hope, light, playfulness and Viennese dance, turmoil and anguish, resignation and acceptance of mortality. It is truly a journey of life and the soul.
We wrap up the program with something light hearted and all round fun to play. Brahms' Liebeslieder and Hungarian Dances require deft coordination and quick keyboard navigation as we often get in each other's way...unfortunately it's not always as simple as "this is your half of the piano, and this is mine!" On this Sunday, we will be playing just a few selections of Hungarian Dances as there are almost 40 waltzes and dance tunes in this collection. However, we are confident that our selections are some of the most enjoyable.
The four hands genre has it's own unique challenges like 'who should be louder and when?' If the primo and secondly parts bump into each other, how do we coordinate that? And who is in charge of pedalling (not to mention the AirTurn pedal)? Practicalities aside, the reward of being able to create something meaningful with the music at the same instrument is a lot of fun and very enriching.
We hope to see you there on Sunday to share some great tunes!
THE WINTHER WAITE PIANO DUO
25 August 3PM
All Saints Church, St Kilda East
FIND OUT MORE
---
Danish-Chinese pianist Sine Winther is a soloist, chamber musician, repetiteur and private teacher based in Melbourne. She is currently in her second year at the Australian National Academy of Music (ANAM), where she is mentored by Timothy Young.
Recent performance highlights include performing Beethoven's C Minor Piano Concerto with the Tasmanian Symphony Orchestra (ANAM Concerto Competition Finals 2018), giving her UK debut at the Dartington International Festival and Summer School, being a finalist in the 3MBS 'The Talent' Competition, and collaborating with international guest artists and fellow musicians at ANAM. Her performances have been broadcast on 4MBs, 3MBs and ABC Classic FM.
When she's not sitting at the piano, Sine enjoys cooking, visiting art exhibitions, tending to her plants, and patting dogs.