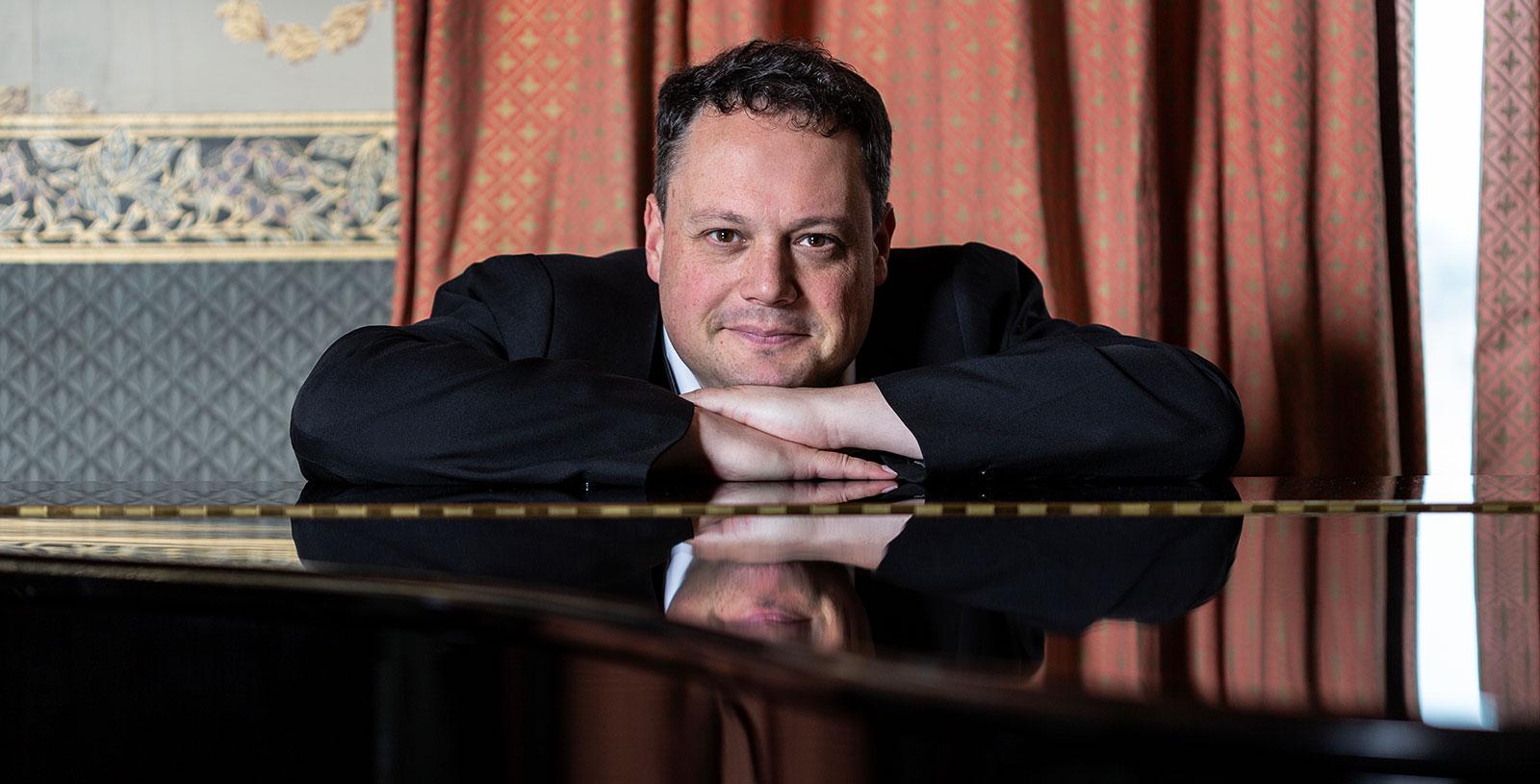 After five dynamic years at the helm of ANAM, Artistic Director Nick Deutsch will be stepping down from his role at the end of 2020. Here, our team of Resident Faculty have joined together to share their memories of Nick's time at ANAM and to thank him, on behalf of everyone at ANAM, for his artistic leadership and vision. We also look forward to welcoming Nick back to ANAM for a residency in 2021.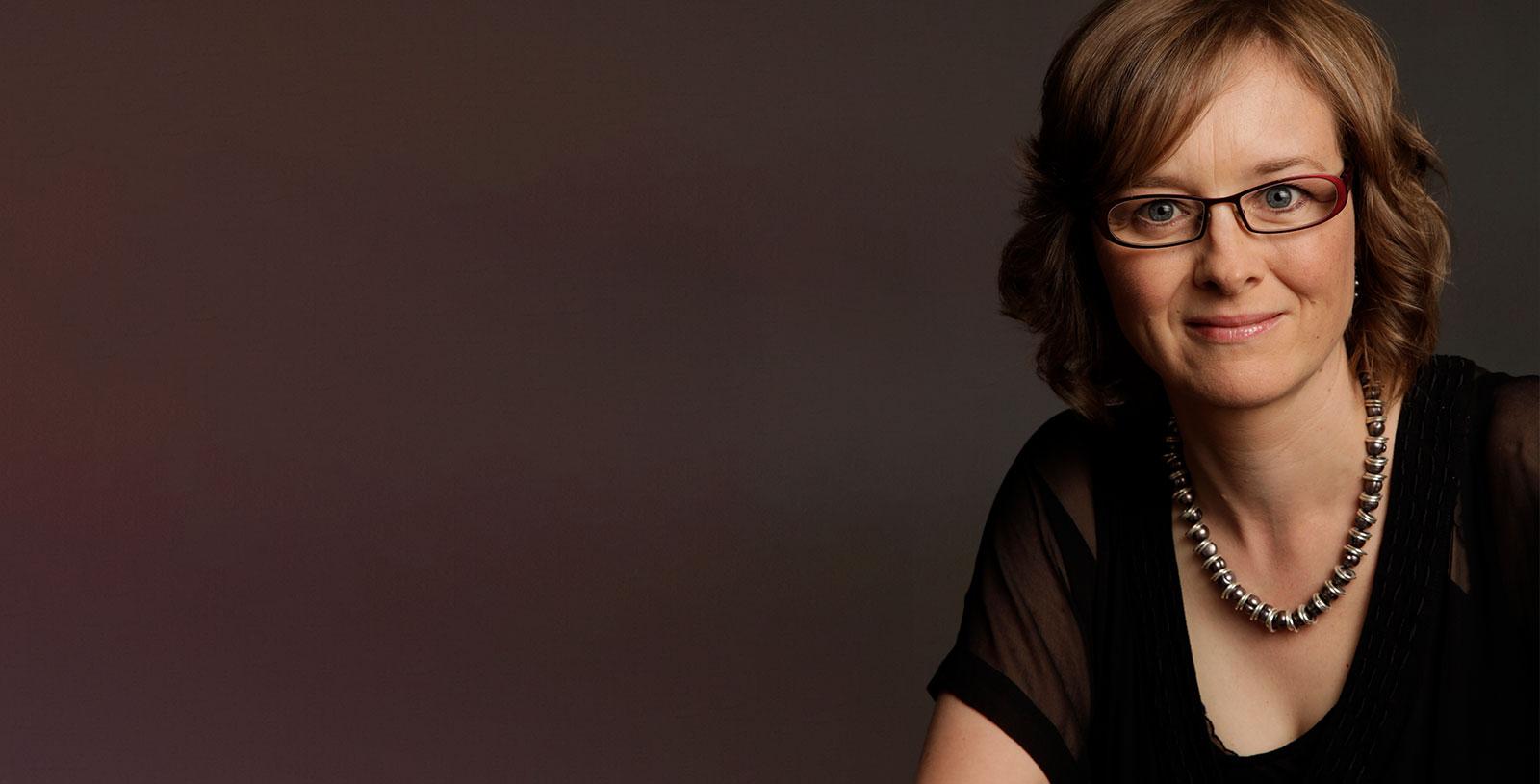 Caroline Henbest
ANAM Resident Viola Faculty
We have been incredibly fortunate to have had Nick Deutsch as our leader at ANAM over the last five years. Always engaged – a passionate believer in what we do; Nick has encouraged our young musicians to be brave and ambitious as they contemplate their future lives – whether they dream of travelling to Europe or elsewhere. Through him, we have made many new friends in the musical world, particularly in Germany, which is a favoured country for future study and work amongst our cohort.
Nick's dedication and determination are striking; clear for all to see – one can't help but be inspired by his enthusiasm and high standards. I have always been struck by Nick's willingness to introduce new ventures and make changes to the program we offer. He asks for our opinion, and will happily engage in fierce debate. Nick has been tireless in his work and sincere in his quest for ANAM to develop. We will miss him, and look forward to many return visits!
---

Howard Penny
ANAM Head of Strings, Resident Cello Faculty (Chair Of Cello, Supported Anonymously)
Having shared the stage with Nick both here and in Europe as one of the world's best oboists, I have also had the huge pleasure and privilege to have been part of his team during his defining tenure at ANAM. He has put ANAM on the map both nationally and internationally, and has guided it to become a model for, and the envy of, top-level music training institutions around the world. He has also found that elusive balance between presenting a truly vibrant and exciting outward face to each year's program, but also always putting the lasting and fundamental essence on centre stage and at the core of our thinking – the unseen daily work at the coalface to ensure the musicians' readiness as instrumentalists and artists to lead inspiring and inspired lives after ANAM. Now hundreds of resilient and excellent musicians are ready to take on whatever the world throws at them, and to make a difference wherever they may be. They, and we, are in your debt Nick. Thank you! And remember what you say to every departing musician: you never really leave ANAM...
---

Timothy Young
ANAM Head of Piano (Margaret Johnson Chair of Piano)
In such a difficult year it seems unfair that we now have to say farewell to Nick Deutsch as Artistic Director of ANAM. In many ways however the challenges this year have only highlighted his wonderful contribution to the life of ANAM. His enthusiastic, honest and tireless commitment to the musicians, Faculty and the artistic design of the institution have been inspiring. Without hesitation we moved to the online world and how comforting and inspiring to see him on screen every week at the helm, enticing, cajoling and stimulating the musicians with a fabulous line-up of guest artists from all over Australia and around the world.
Every Artistic Director at ANAM brings something personal and special to the table and Nick's selfless vision, international connectedness and complete trust in the Faculty has seen a golden period of forging new and important relationships throughout the world: undisputed recognition that we have the privilege of being part of a world class institution that Australia can be proud of.
Finally, however it's never really farewell and I personally look forward to many more collaborations with Nick where I can enjoy his superb musicianship on stage and share his genuine love for making great music.
---

Dr Robin Wilson
ANAM Resident Violin Faculty
Nick Deutsch is a man of many talents; a world class musician and teacher, an empathetic leader, a collaborator, a networker – as well as a gourmet chef and wine connoisseur! Through his extraordinary ability to see opportunity and potential, yet listen to others, he has preserved the beating heart of ANAM as a hands-on training institution, whilst connecting it to the wider world. We have witnessed the training program enhance, countless inspiration delivered from incredible guest artists, national and international partnerships flourish, and the cohort strengthen. When COVID struck, Nick didn't want the program to deliver the status quo, he wanted it to be better. Through his guidance, ANAM has led the world in developing an online program of unparalleled activity and inspiration. What is more, he has steered this course with great humour, warmth and a willingness to go beyond the call of duty, despite the arduous demands of a life in two hemispheres. We can't thank you enough Nick for believing in ANAM and for pouring your heart and soul into the institution and the future of our promising young musicians. We are all indebted to your time here and inspired by your qualities. May there be many more chances to celebrate around a table together in years to come.
– Article orignally published in ANAM's Music Makers vol 37
---
The position of ANAM Artistic Director is generously supported by Janet Holmes à Court AC
Howard Penny's ANAM Faculty position is generously supported by an anonymous donor
Timothy Young's ANAM Faculty position is generously supported by the family of the late Margaret Johnson
Photo by Pia Johnson