Words by
Helen Ayres
ANAM Artist (violin 2000)
Seraphim Trio is thrilled to join ANAM alumnus Martin Alexander for an ANAM Artists tour of piano quartets in November. Our delightfully Gypsy-flavoured program will tour cities and regional centres for most of the month, giving audiences the chance to be immersed in some of the best repertoire written for the genre. It has been more than two decades since Seraphim Trio first entered the electrifying atmosphere of ANAM and we are delighted to continue sharing that passion and commitment in this new encounter.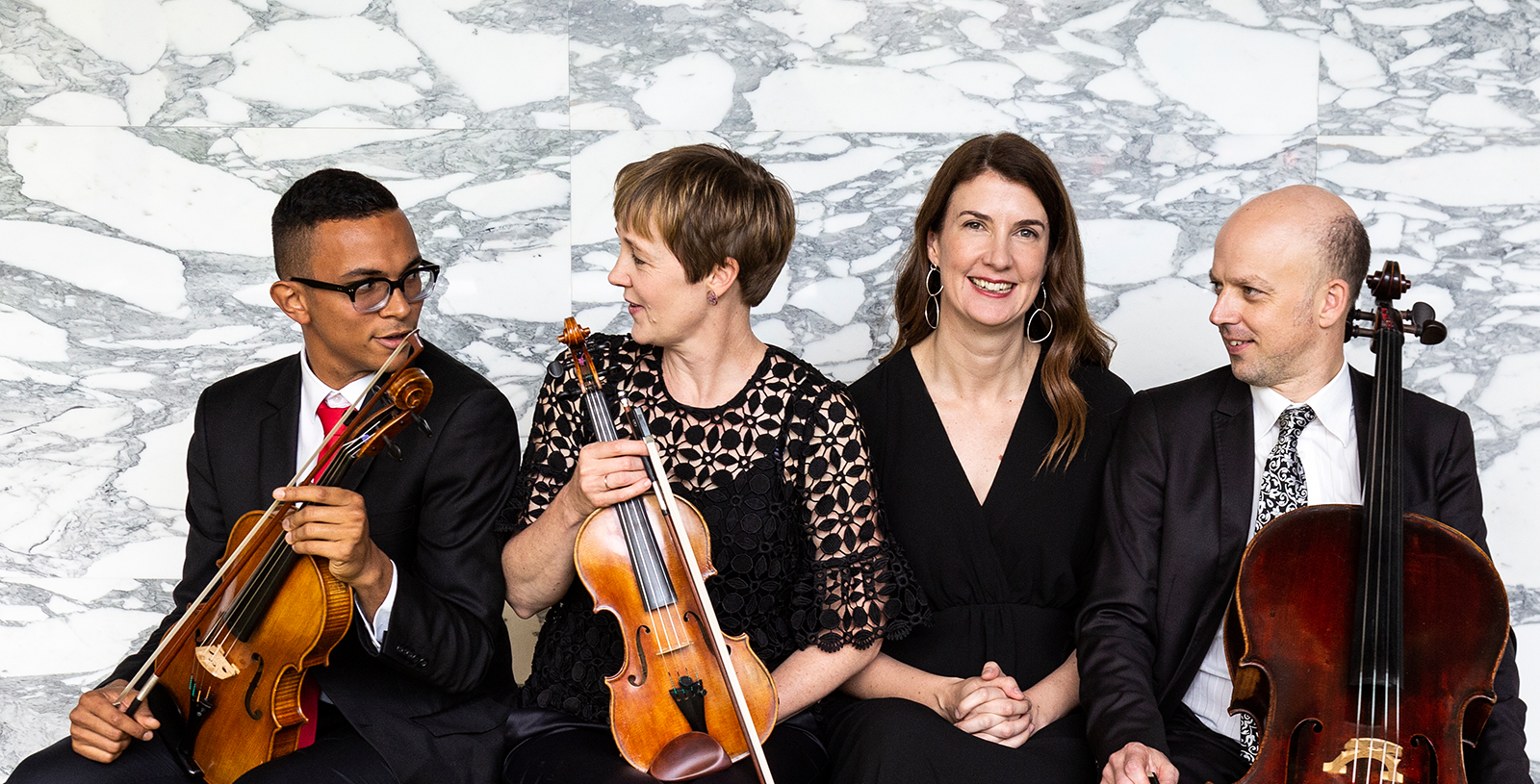 Mozart's Piano Quartet in G minor was the first major example of its kind (not discounting three quartets from the pen of 14-year-old Beethoven earlier that year, 1785). It is at once symphony, opera, piano concerto and chamber music conversation, containing an interplay of melody and motive that was considered phenomenally complex for its time. G minor is Mozart's key of tragedy and sadness, and his piano quartet offers a taste of the drama to come in Don Giovanni and his Symphony no. 40 of the same key. Expect no playful child prodigy to appear in this work!
Also on the program is a work which Seraphim first studied at ANAM over 20 years ago – Haydn's Gypsy Piano Trio. It is a brilliant example of Haydn's late trios and displays the turning point for the genre, as it morphs from accompanied piano sonata into true chamber music. Written ten years after Mozart's piano quartet, it contains wonderfully expressive writing for the strings, which had until then traditionally doubled the keyboard part. Haydn was also one of the first composers to weave the music of Gypsy musicians into his own compositions (he would have had regular encounters with Hungarian folk music, having spent most of his working life in the Eszterháza). The thrilling finale of this trio Rondo all' Ongarese is one of the reasons we love returning to this work again and again.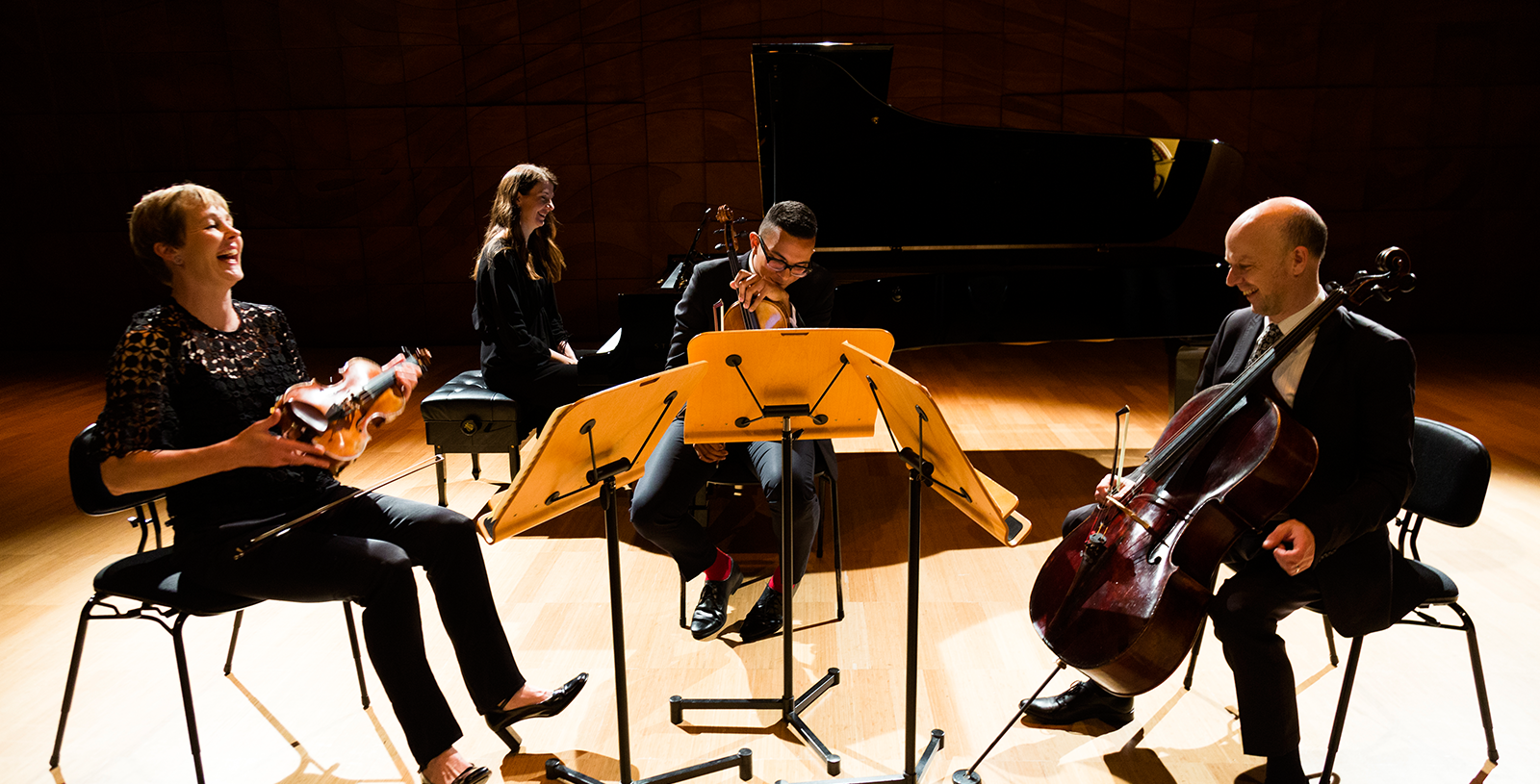 Completing the program is Dvořák's Piano Quartet in E-flat major. Very much a product of Dvořák's European heritage and replete with Czech character, this work preceded both the famous 'Dumky Trio' and the composer's move to America. Given the immensity of this piece, it is no wonder he was known as the 'next Brahms'. Dvořák's preference for the viola is declared as Martin Alexander indulges in some of the best melodies ever written for the instrument.
Whether you frequent the Melbourne Recital Centre, the rural beauty of UKARIA in the Adelaide Hills, North Sydney's Independent Theatre or regional centres at the Albury Chamber Music Festival, we warmly invite you to join our exploration of some of the greatest music for piano and strings ever written.
– Article orignally published in ANAM's Music Makers vol 33
ANAM ARTISTS TOUR
Seraphim Trio and Martin Alexander
6-24 November, Various Locations
FIND OUT MORE
---
The ANAM Artists program is supported by the John T Reid Charitable Trusts and the Bowness Family Foundation
Photo by Pia Johnson