When Alex Meagher first messaged me asking if I was interested in recording an improvisation for the NGV series, I had mixed feelings.
On the one hand, it was a performance opportunity (finally!) with one of my good friends, but on the other hand it was an improvisation, which is something I've never really done or been taught to do. Nevertheless, when Alex mentioned Kraftwerk as inspiration for our improvisation, I felt that I couldn't say no!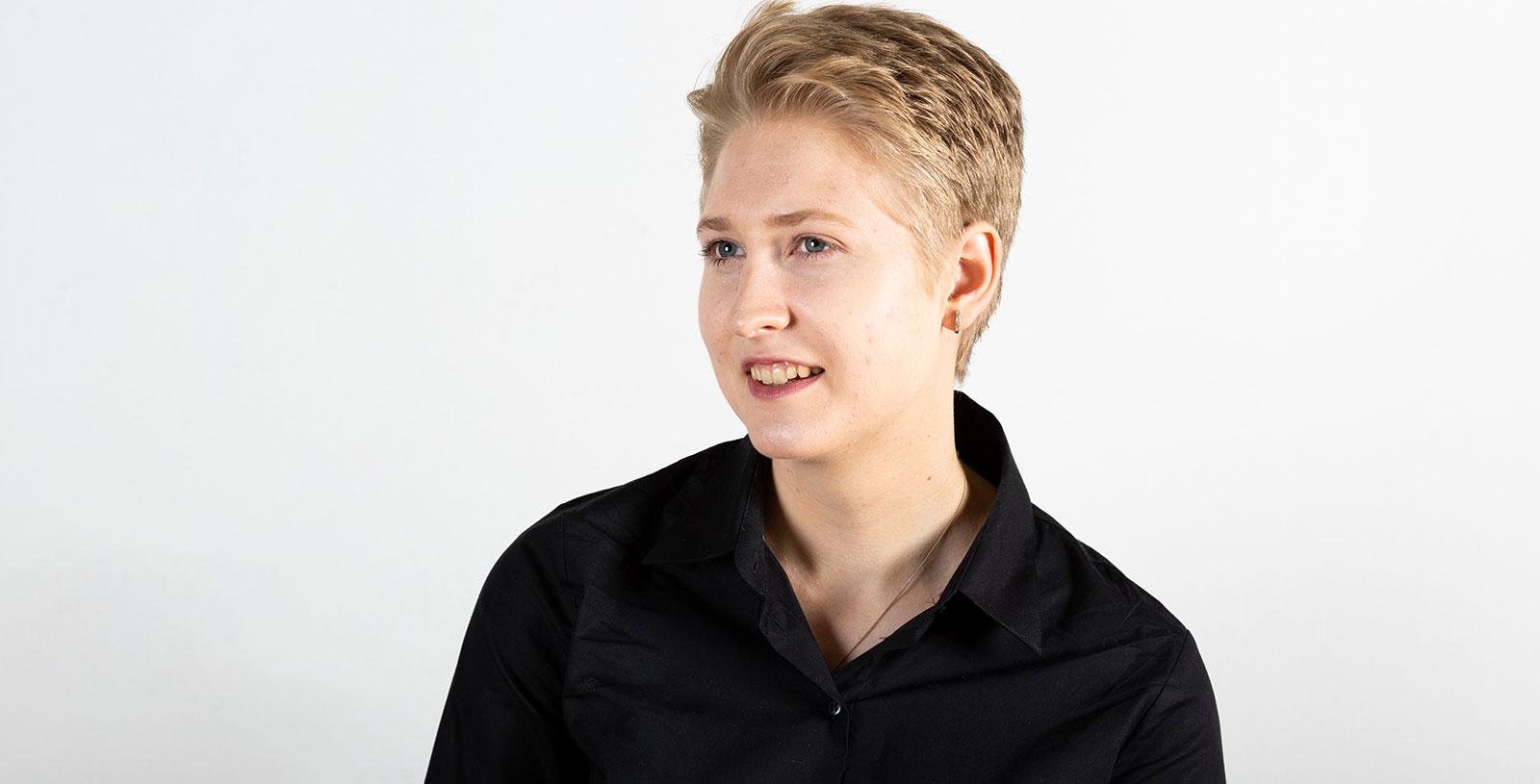 We had initially arranged to meet at Alex's house to have a rehearsal, and discuss the material we were going to base our improvisation on, however life got in the way and we settled on a Zoom rehearsal instead. This was a unique challenge, as there is a delay from when you play something to when the other person hears it, so really it was more of a discussion and playing ideas to each other rather than an actual rehearsal. Alex suggested Kraftwerk's Autobahn as inspiration for our improvisation, so that helped give me an idea of what to do (instead of just panic!). I had never performed in response to art before, so it was really exciting to explore the shape of the improvisation to reflect what we saw in the painting. I really enjoyed this process, partly due to the lack of pressure (when you're improvising, there's no wrong notes!) but also partly because it had been so long since I had felt like there was an actual point to the seemingly endless practice I had been doing.
Donning my performance blacks for the first time in months was a surreal experience. I found myself checking and re-checking that I had everything before I left the house – I felt as though I couldn't even remember what I needed for a performance! Once I made it to the NGV and signed in, we walked inside and began setting up. It was almost eerie being inside a closed gallery, with only us, the recording crew, and the occasional team of workers moving around exhibits.
Once we were set up, I then had to try and remember how to use the synthesiser I was to be playing. I had played the same model in the Michael Kieran Harvey concert Catalogue des Errances Bibliques last year, so was hoping that some of my familiarity would have stuck as I was unable to practice on the instrument before the day of recording - it didn't. I then spent a ridiculous amount of time trying to remember how to save a sound on so I didn't have to flounder through the seemingly endless lists of sounds mid performance. Finally, with that sorted and a few sounds selected, Alex and I rehearsed together for the first time. Luckily, it went quite smoothly as we had planned what we wanted to do, but I had the slightly terrifying feeling of being utterly unprepared (despite there being literally nothing else I could have done to prepare).
Rehearsal for ANAM 2019 Special Event Symphony in No Need of Orchestra, the world premiere of Michael Kieran Harvey's Catalogue des Errances Bibliques
Despite my panic, it was quite liberating to have no music to follow. I definitely made some interesting choices that totally changed the direction I went in, but once I stopped thinking about what the 'right' notes were and just let myself play, the music just seemed to come. Upon listening back, I can hear a lot of influences from some of the bands I listen to seeping in, but I think there's just enough of Autobahn in there to intrigue the listener and make them wonder why the music sounds so familiar.
All in all, I had a blast performing this with Alex, and hope you enjoy listening to it as much as we enjoyed creating it!
---
ANAM AT NGV
Inspired by the NGV's Australian Art collection at the Ian Potter Centre: NGV Australia, ANAM musicians curate and perform musical responses to artworks in the Collection.
This program takes place virtually
FIND OUT MORE
The performance featuring Hannah and Alex will be available from Tuesday 1 September at 12pm.
WATCH THE PERFORMANCE
---
At the age of two, Hannah Pike was begging her parents for piano lessons, and by age four had decided that being a pianist was 'what she wanted to be when she grew up'. Originally from the Sunshine Coast in Queensland, Hannah relocated to Brisbane to study a Bachelor of Music with Honours at the Queensland Conservatorium Griffith University, graduating in 2017.
CONTINUE READING
*This performance was pre-recorded before the Stage 4 restrictions were announced, following the official guidelines.