In this time of self-isolation, we asked our musicians, Faculty and staff what they have been listening to lately. Here is a snapshot from their playlists, we hope you find something to add to yours.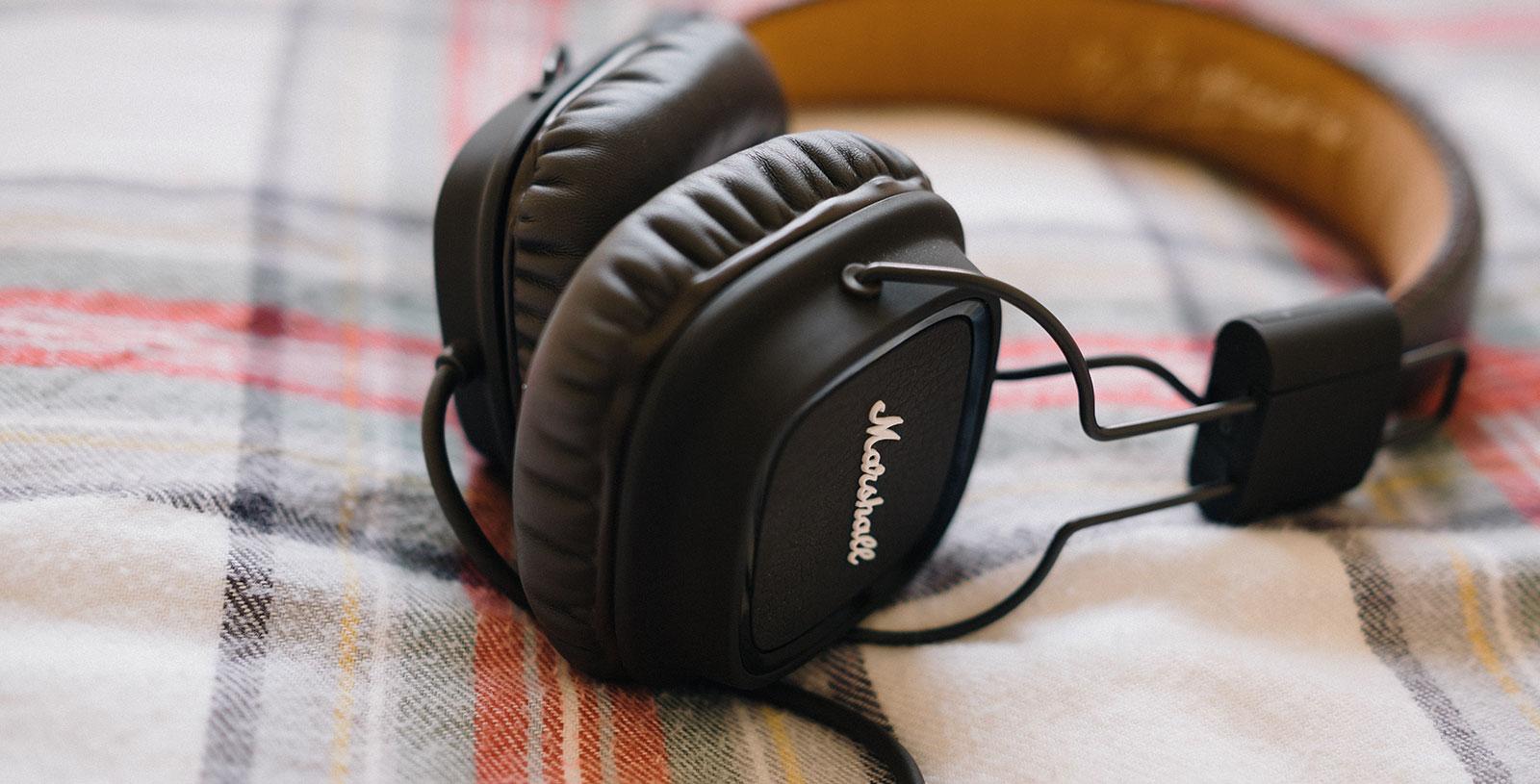 Sean Burke
(QLD) tuba
I haven't got a lot on what I've been listening to, but one that I put on every now and then is an album by Patrick Sheridan, who was quite a popular tuba soloist in the late 20th century, titled Lollipops. My favourite track on it is Smile – originally by Charlie Chaplin (I think?) but the whole album is great. I've also been listening to a bit more opera recently. Salome has been super riveting to revisit!
---
Jessica Donohue
Development Programs Coordinator
Loosely described as  'a show about the internet ' by the creators, Reply All by Gimlet Media is a humorous and sometimes poignant and beautiful exploration of humanity and our social connections, using the internet as a springboard for finding stories worth telling. Start with one of their recent episodes: #158 The Case of the Missing Hit. A man in California is haunted by the memory of a pop song from his youth. He can remember the lyrics and the melody. But the song itself has vanished, completely scrubbed from the internet.  Or, probably their most famous (and unbelievable!) episode: #102 Long Distance. A telephone scammer makes a terrible mistake. He calls one of the hosts of Reply All.
Chat 10 Looks 3 by Leigh Sales and Annabel Crabb – In between books, musical theatre, television, film and podcast recommendations, an episode of Chat 10 Looks 3 feels like hanging out with a couple of friends. A laugh-out-loud podcast, and worth starting at the beginning to enjoy all the running jokes.
The album Aubade and Nocturne by Australian composer Sally Greenaway, her piece Elk Branches is a recommendation if I had to pick one.
---
Leigh Harrold
Associate Artist
Art of the Score  – A Melbourne-produced podcast by local musicians and film-buffs Nicholas Buc, Andrew Pogson and Dan Golding. These guys nerd-out over some of the most iconic film, TV and videogame soundtracks ever written, analysing what makes them work and why they love them; it's an enjoyable listen because they're so knowledgeable, they love each other's company, and they're super-passionate about the subject matter!
Osvaldo Golijov: La Pasiòn segun San Marcos (The Passion of St Mark) – I discovered this work just a couple of months ago and it blew my mind… Golijov retells the Biblical passion using Catalan throat singers, scat-jazz piano, Spanish folk-drummers, and some of the most original and moving writing for mezzo-soprano I've heard in recent years. This work has become my new obsession!
---
Hayley Kim
Marketing Assistant
NPR Tiny Desk Concert introduces amazing, and sometimes overlooked, artists from all imaginable musical genres.
Wondery produces crime/thriller-type podcasts that investigate real life crimes and mysteries, as well as delving into human nature.  Gimlet Media has podcasts relating to society and science like Science Vs and Reply All. For anyone interested in literature, I'd recommend Overdue and The Allusionist.
I also really love a YouTube channel called COLORS, which puts the spotlight on experimental/indie-ish musicians from 'underground' scenes around the world.
---
Darcy O'Malley
(TAS) trumpet
I've been listening to lots of different recordings over the last few weeks, but a highlight for me has been a CD recording of Brahms' 3rd Symphony recorded by the Radio-Sinfonieorchester Stuttgart des SWR under Roger Norrington which I found very uplifting. 
---
Benjamin Saffir
(NSW) double bass
I've been really enjoying Heavyweight by Gimlet Media. Every episode the host Jonathan Goldstein helps a different person to address something in their life that's been unresolved for years or decades. For example: getting your dad and uncle to reconcile after four decades of not talking, trying to find out why your old sorority friends kicked you out in the 90s. In many cases it plays out like a comedic Netflix mystery doco.
---
Phillip Sametz
Career Development and Alumni Coordinator
The 2006 album of Telemann Overtures by L'Orfeo Baroque Orchestra. This will be on Naxos Music Library. Beautiful playing of music which exudes a lovely sense of calm. 
The Best of Bill Withers (I didn't realise how much he was the missing link between Stevie Wonder and Jack Johnson).
This hilarious playlist created by son Benji!
---
Rebecca West
Marketing and Communications Manager
TED Connects is a daily conversation series especially created for these challenging times. In the episode How to create meaningful connections while apart, Priya Parker shares how we can take advantage of this unique time of physical distancing… and I particularly love that Priya records the conversation from her car.
I've been diving in to The Wheeler Centre's collection of podcasts and recently listened to Sustainability, Cooking and Community by Paul West, who was the host of River Cottage Australia (and has the most infectious laugh!).
---
SAMPLE RECOMMENDED ALBUMS ON YOUTUBE