British violinist Anthony Marwood has a long-standing relationship with ANAM. He says the "freshness, brilliance and imagination of the place" keeps him coming back.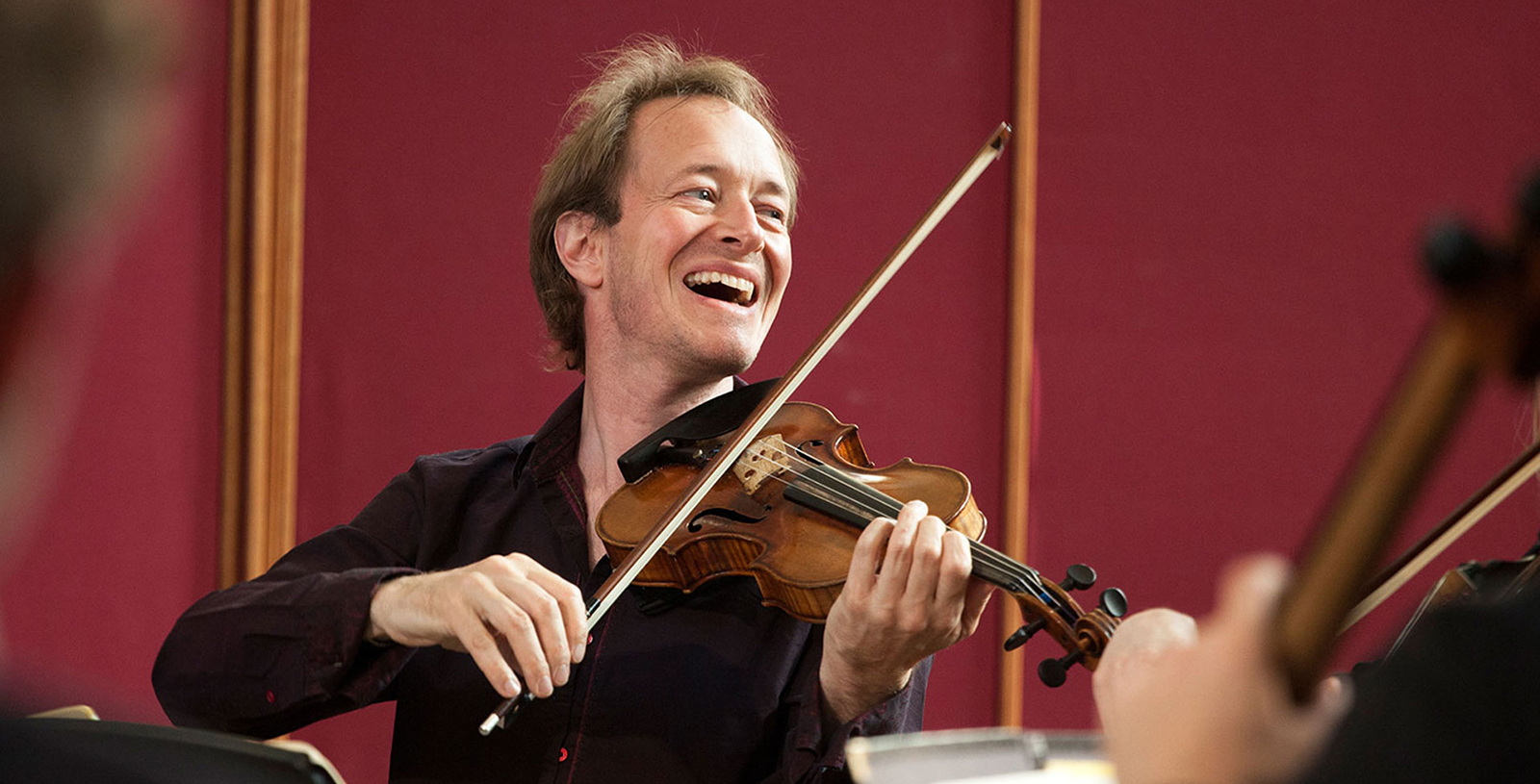 When reflecting on his past ANAM experiences, Marwood says he has been lucky to direct four different Beethoven symphonies from the violin. "To have time to explore these magical creations, and to perform them with my younger colleagues as enlarged chamber music, is very freeing and rewarding, and even casts helpful light on the symphonic structures of some of [Beethoven's] chamber music."
This act of directing from the violin, known as 'play/direct', is what Marwood describes as "musical multitasking" because you need to simultaneously be a soloist, a conductor and a chamber musician. Marwood says, "With orchestras who are more used to working with a conductor, it involves a shift into a more positively-charged, chamber music mentality". For this reason, and to help with sight lines, you can expect to see the ANAM Orchestra standing for Marwood's performance on Saturday 28 March.
Marwood will lead ANAM musicians through Vaughan Williams' much-loved work, The Lark Ascending for violin and chamber ensemble. The Lark Ascendingwas originally a poem. Marwood says Vaughan Williams was a great poetry enthusiast, "...his famous musical rendition of this substantial poem by George Meredith (much longer than the few lines often quoted) embody the themes of sweetness, purity and light. The musicality of the poem becomes the poetry of the music".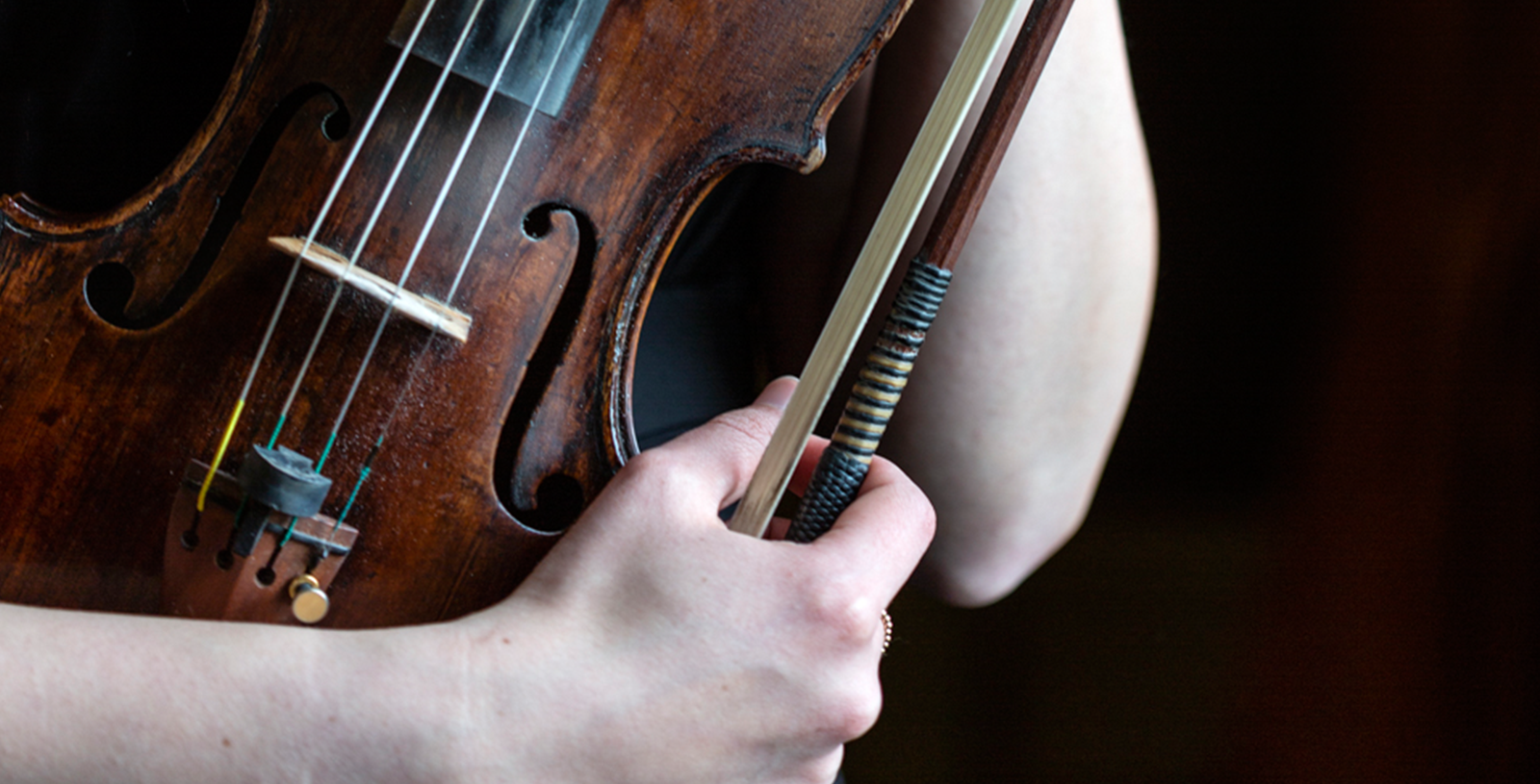 Also on the program is James Ledger's string arrangement of the Divertimento of The Fairy's Kiss– Stravinsky's balletic tribute to Tchaikovsky. Marwood describes the piece as "a fascinating hybrid of the different, even opposite, composing styles of Stravinsky and Tchaikovsky". This particular arrangement was originally made for Marwood for a tour he did with the Australian Chamber Orchestra in 2014. He describes the arrangement as brilliantly combining "the lushness of the orchestral original with the intimacy and wit of the violin and piano version which Stravinsky made for his touring program with Samuel Dushkin."
Marwood will also lead a strings masterclass at ANAM on Thursday 26 March. When asked what advice he would give to young musicians who are about to start a full-time music career, Marwood says, "Follow your deep instincts. Don't be awed by the 'business', only by the music. Be focused with your practice time on the instrument. Mine the composers' scores for information and inspiration".
– Listen to Anthony Marwood's performance with the Tasmanian Symphony Orchestra on ABC Classic.
– Watch 2017 ANAM Rehearsal Sneak Peek with Anthony Marwood on our Facebook page.
ANAM MASTERCLASS: ANTHONY MARWOOD
Thursday 26 March 10am
ANAM, South Melbourne Town Hal
FIND OUT MORE
THE LARK ASCENDING
Saturday 28 March 7.30pm
ANAM, South Melbourne Town Hall
FIND OUT MORE
---
"If there were rock-star equivalents in the classical music world, ace British violinist Anthony Marwood would be on the list" – The Age
The ANAM String Department is committed to giving budding professional 21st century string players the range of skills needed to fulfill their potential and succeed in the real world. Meet our string musicians here.