Words by
Andrew Young (horn 2011)
Andrew Young (horn 2011), now a member of the Orchestra Philharmonique Luxembourg, shares the story of how his iso-routine keeps him motivated.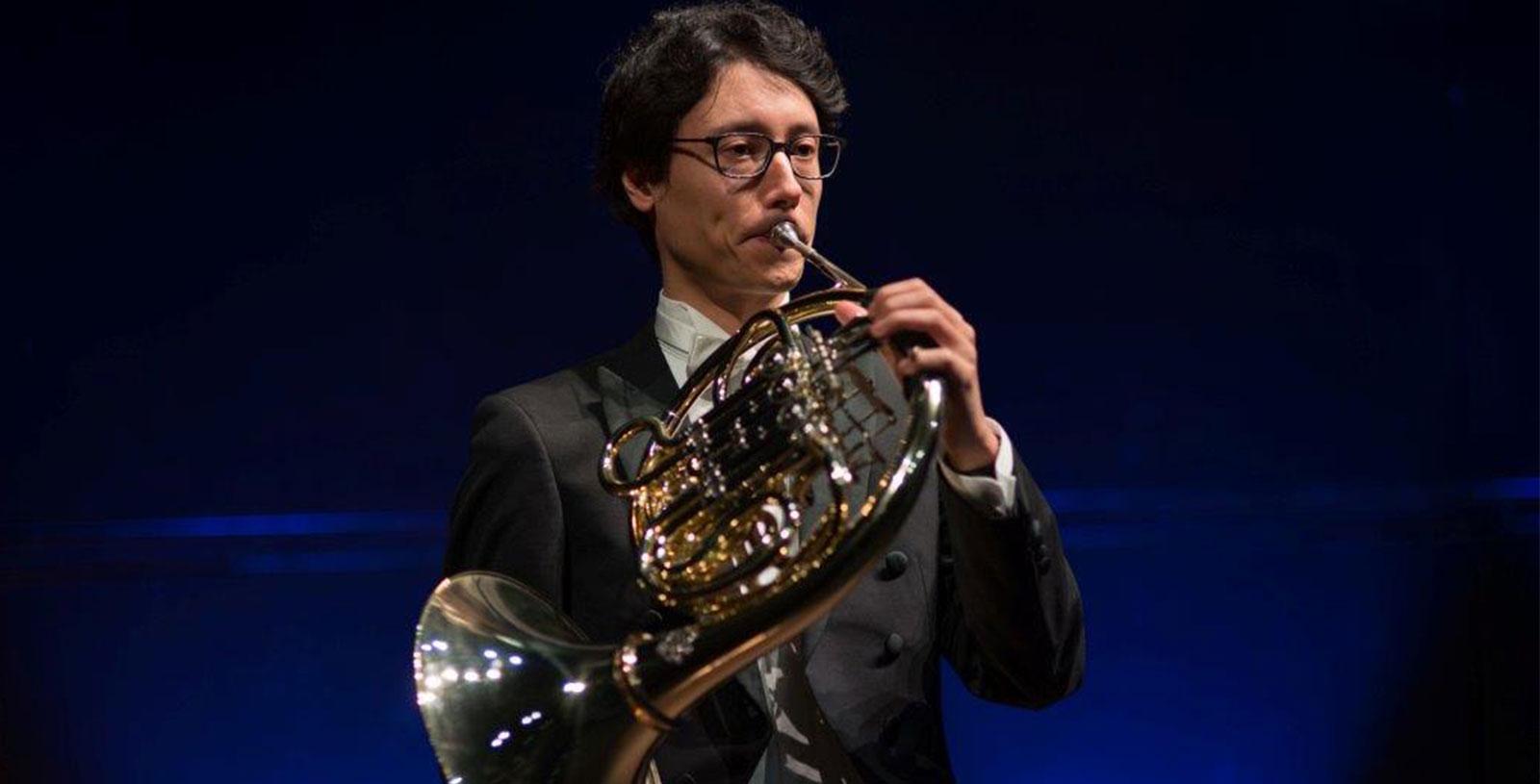 Going from playing concerts of Mahler 5 one week to being told the next week that the orchestral season would be suspended indefinitely was a very odd feeling! Of course, at first the shock of the situation didn't fill me with joy, and with so much uncertainty surrounding the coming weeks and months, the urge to practice wasn't the first thing that came to mind. Instead, I used this newly acquired time to do things I love and for which I can't normally find the time.
When the lockdown here in Luxembourg started, the weather suddenly transformed from its typical cloud cover and misty rain into glorious blue skies and sunshine. As a keen runner, it has been great to get outside and enjoy a lot of regular km's in the sun, as well as getting to know the forests near my neighbourhood. I also joined an online Pilates class and found that, as well as occasionally being incredibly painful, it left me feeling energised and strong! Using sport to help structure the days has been very helpful.
Like almost everyone I suppose, there has been a lot of time spent in the kitchen experimenting with new and old recipes. It is nice having such a tasty pastime! I have also started solving jigsaw puzzles… I can't believe how fast the time flies when you are putting together a 1000-piece puzzle! And one of my favourite things to do is looking after my many plants. They certainly seem to like having someone around 24/7 to look after their every need.
After a couple of weeks of my new lockdown routine I was feeling refreshed and motivated, and I began to practice my horn again. By this time, our orchestra had received the news that we wouldn't be playing another public concert until at least September, so I made the decision to focus my practice specifically on my weaknesses. I have been working slowly and very concentratedly on elements of my playing which I have long wished to have had the time to fix and polish, but hadn't been able to attend to, due a busy orchestral schedule. It has been so satisfying taking my time, working on fundamental things without having the stress of needing to prepare for any other projects. That being said, every now and then I have been having a bit of fun recording duets, quartets, sextets and even octets with myself!
Lockdown life as a musician is a challenge. But it's important to find some positives and use this situation to your advantage. Visualise clear goals of what you want to achieve on your instrument, stay physically active and enjoy a bit of a break – I believe these are the keys to staying happy, healthy and productive throughout this unusual time.
---
As a member of Ensemble Peregrine, Andrew was part of an ANAM Artists tour in 2018.