Words by
Phil Lambert
ANAM Librarian
We classical music lovers share a common problem. When we are young, everything is an adventure. We are like frisky puppies, sticking our noses into everything. We race from Bach to Bernstein, Machaut to Mackey sniffing and loving it all…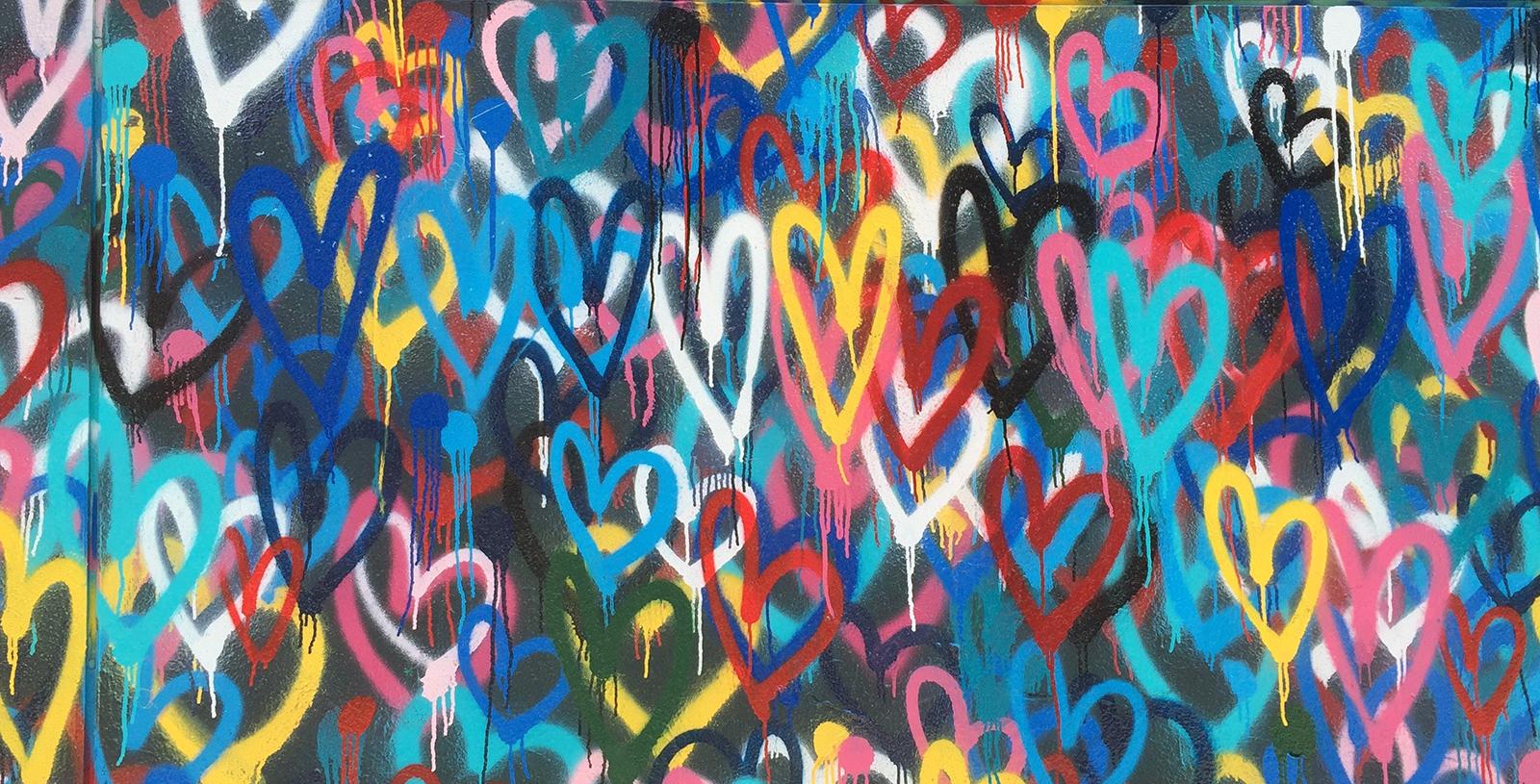 Years later, we reach a certain age and we grow picky. We've heard perhaps too much. We know what we like, but we also know what we don't like, and far from being curious puppies racing to every new scent, we are more like old labradors, quite content to meander down the same familiar paths. The worst thing is, adding new composers to our range of acquaintance seems like too much hard work. It's like the moment in the film Charade, when Cary Grant first spots Audrey Hepburn. He tries to introduce himself, and she, with impeccable Hepburn poise replies, "I already know an awful lot of people, so until one of them dies I couldn't possibly meet anyone else". That's how we feel about adding a new composer to our lives. We already know an awful lot, so why bother?
But I've decided to shake off this jaded attitude for 2019. My musical New Year's resolution is to Adopt a Living Composer, and I'm already off to a good start. In a way, allowing a new composer into one's life is like dating. You have to make an effort, and you're not sure if the effort will be worth it. Listening to a new piece, by a new name, is like a first date. First impressions count. You take note of his or her general demeanour, style of dress, manner of speech. You look for common interests. As you both chatter away, you may suddenly realise, "Oh, they like Mozart, that's promising," or "Wow, they love Golden Age Hollywood film noir! Bingo!", and before you know it, you're mentally cancelling tomorrow night's bridge club so you can spend more time getting to know your perfect match.
On the other hand, the first date can go horribly wrong. You strike up a conversation – you of course being mainly the listener – and before too long you have an uneasy feeling. Ten minutes later you realise your date is into heavy metal, sharp objects and pain, so you immediately plead a crushing headache, ask for the bill and get the hell out of there.
Which is to say you press eject or change the channel. And the worst part about your disastrous first date is it confirms your earlier suspicions that you were stupid even to go on a date in the first place and would have been much happier staying at home with the friends you know and love, or at least, tolerate. "What was I thinking," you ask yourself, "thinking I could fall in love again, at my age?" This is a shame, and it's a pattern I feel many older music lovers fall into. We'd like to fall in love again, but it gets harder. Well, let me tell you, there is hope.
I am falling in love. His name is Graham Fitkin (pictured below), and he lives in Cornwall. He is only two years younger than myself, and while age differences are usually irrelevant in musical love affairs, I find myself in tune with Graham's way of thinking. He loved the avant-garde when he was younger (let's face it, we all did, until we got over it), but then he developed his own style of minimalism. Not that empty, annoying minimalism that just repeats the same arpeggio 140 times, but the kind that works subtly, with a few interesting ideas weaving around together, and slowly growing like foliage on a plant. Listening to Graham is like relaxing into a warm bath. I just let his sounds wash over me.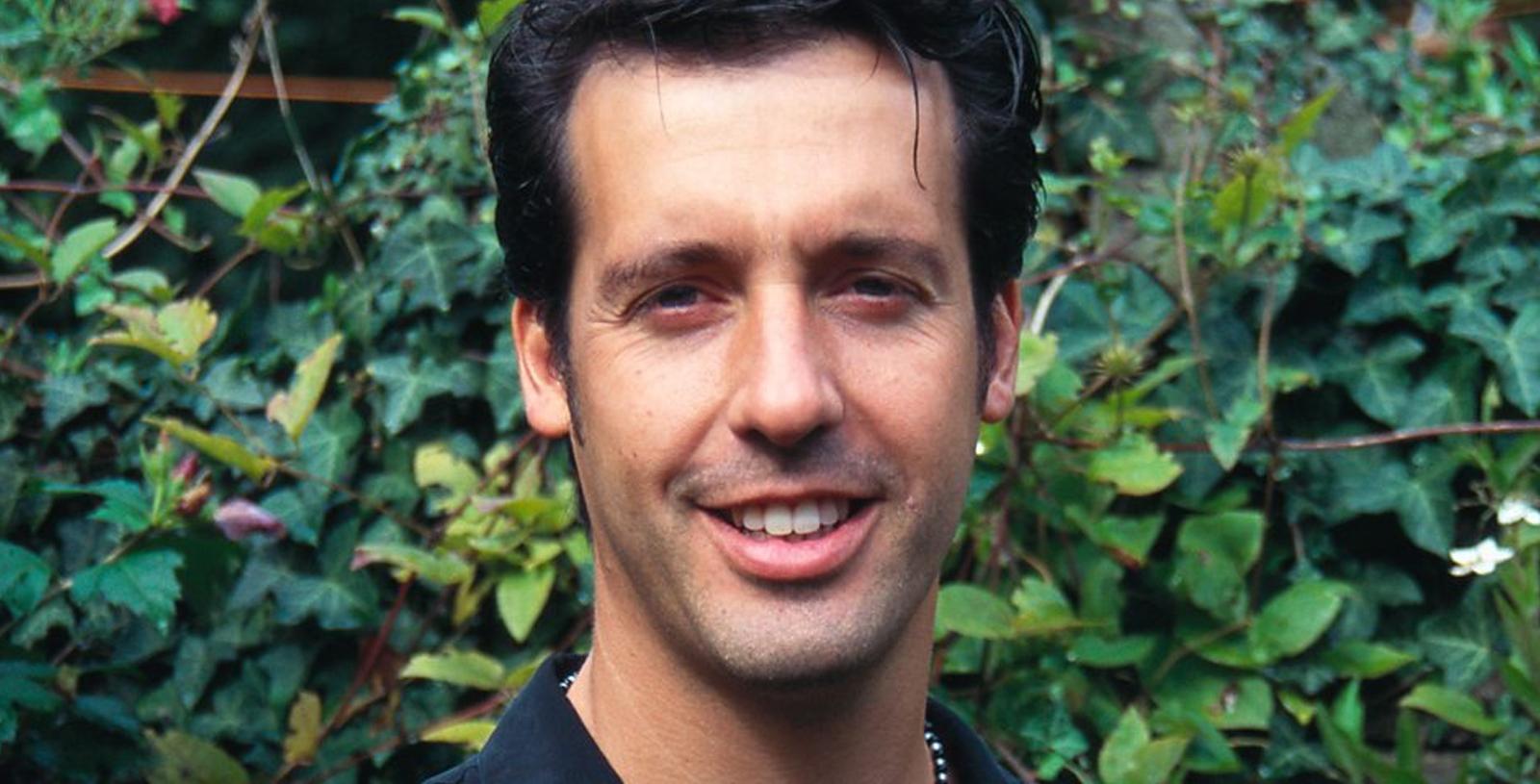 He also confesses to a love of trash television, which rather endears me to him. So, he's written a fantastically funny piece called Gameshow, for saxophone. Listen to it for a minute and you'll find yourself chuckling at memories of Tony Barber. And there's a beautiful piece called Jim and Pam and Pam and Jim, which is about a relationship he followed on the soapie Neighbours. I do like a composer who doesn't take himself too seriously.
He has a partner, Ruth, who is a harpist and also his musical collaborator, but that's okay, because in musical love affairs polyamory is allowed. Actually, I've grown to like Ruth as well, because Graham has written so many beautiful pieces for her, including the hypnotic Snow Clamp, a moody meditation for harp and moog which would make the perfect soundtrack for a Scandi thriller. I haven't yet asked Graham what the title means, but I'll get around to it.
Anyway, if you'd like to meet Graham, I'm happy to share him with you. As I said, polyamory is okay in these relationships. You can hear two – yes, two – of his marvellous pieces at ANAM's 2019 Opening Concert. The first is Flak, a fascinating piece for four pianists. You only realise towards the end that the whole thing has been written for just the white keys – brilliant! And then there's Hook, a really exciting piece for four marimbas. What he gets those percussionists to do will make your eyes and ears pop.
Can I tell him we'll see you there?
– Article orignally published in ANAM's Music Makers vol 30
LISTEN to snippets of Graham Fitkin's music (including Flak)
2019 OPENING CONCERT
Saturday 2 March 7.30pm
South Melbourne Town Hall

FIND OUT MORE
---
Graham Fitkin lives in Cornwall. He composes for concerts, dance, film and digital media and runs his own ensemble of 9 soloists. Between 1994 and 1996 Graham was resident composer with the Royal Liverpool Philharmonic Orchestra. Since then he has been commissioned by Halle, BBC Philharmonic, Tokyo Symphony, RSNO, BBC Orchestra of Wales, New York City Ballet, BBC Symphony Orchestra etc.
He collaborates with musicians such as Powerplant, Nederlands Blazersensemble, Yo-Yo Ma, Kathryn Stott, Will Gregory, Piano Circus, Ensemble Bash and Sacconi Quartet. Graham often works with choreographers and dance companies including Shobana Jeyasingh Dance Company, Wayne McGregor's Random Dance, Pacific Northwest Ballet, San Francisco Ballet, Bi-Ma, Sidonie Rochon, Munich Ballet and Royal Ballet.
Recent works include Circuit, for soloists Kathryn Stott and Noriko Ogawa with BBC Philharmonic, a Cello Concerto for Yo-Yo Ma, Still Warm for Ruth Wall, Lens for Janine Jansen at the Concertgebouw and Twenty Six Days for 10:10 at HCMF. There have been recent collaborations with Les Percussions Claviers de Lyon, Powerplant, Ruth Wall and the Royal Ballet and since 2007 he has been Resident Composer with London Chamber Orchestra.
Recordings of Graham's work have been released by Decca, Factory Classical, Sanctuary, Sony, EMI and GFR. Circuit has just been released with Tokyo Symphony Orchestra on BIS.
His own band performed new work for the London Olympiad, an opera for the Royal Opera House in collaboration with Jasmin Vardimon and an orchestral collaboration to celebrate 2014 European City of Culture, Umea in Sweden. 2015 saw a new premiere for RLPO and FitkinWall release the new album Lostand tour through UK and Europe. In 2016 the band recorded a double album at Real World Studios for release at the end of the year.
Find out more at fitkin.com
"Flak is bursting with great ideas, enthralling moments and imagination. Fitkin is unafraid both of basslines that could come straight from Holland-Dozier-Holland and the pentatonic energy of modern jazzmen like Corea." – NME, UK