In this special interview, composer Alan Griffiths speaks with ANAM alumni, pianist Nicholas Young (piano 2016), violinist Zoe Freisberg (violin, 2016) and cellist Gemma Kneale (cello 2017), about how their ANAM studies prepared them for their music careers on the national and international stage.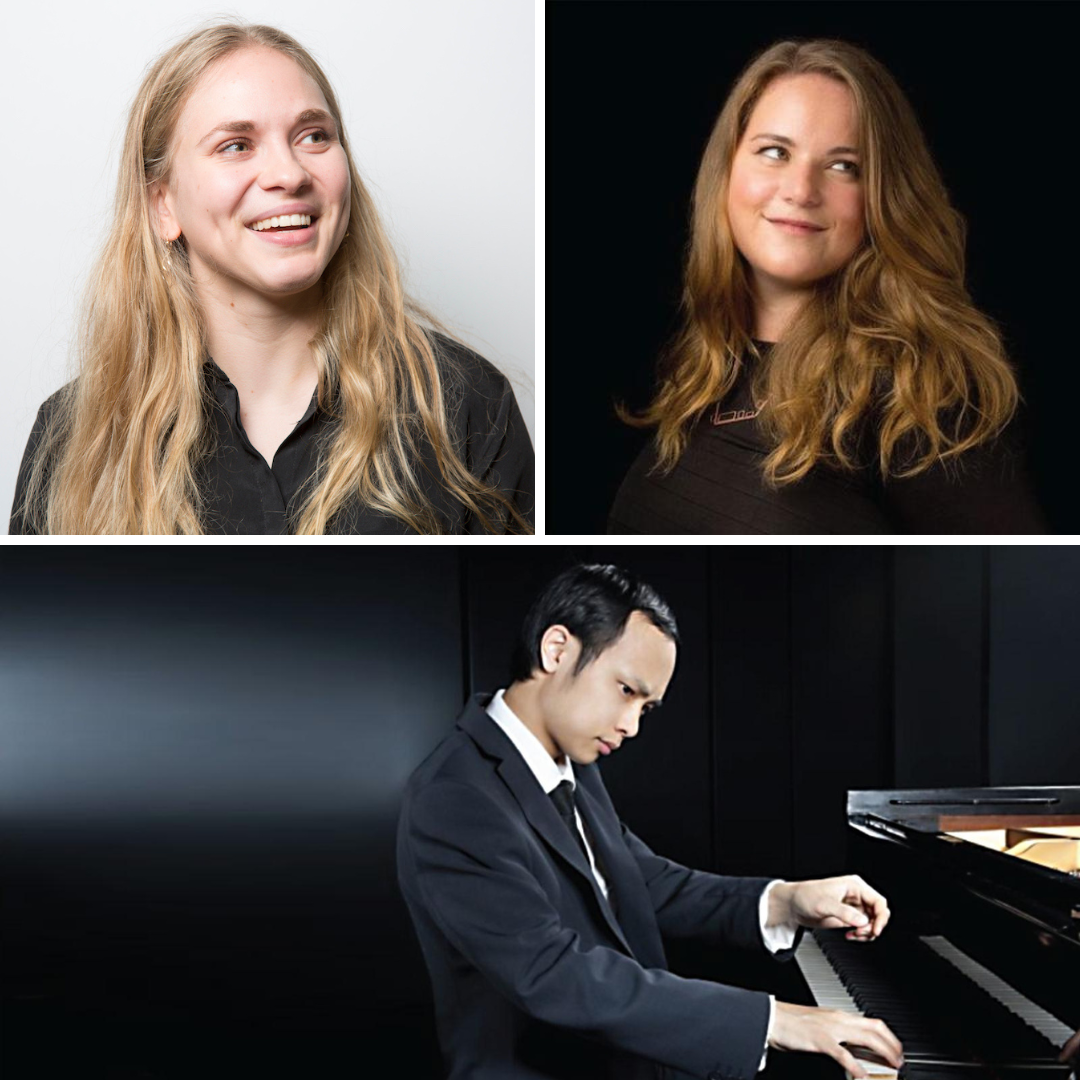 What role did ANAM play in pursuing your musical and artistic endeavours?

Nicholas: ANAM provided a wonderful opportunity for me to extend my performance capabilities while building a new network of friendships and collaborations in Melbourne. It provided a glimpse of the fantastic craftsmanship and dedication of its many national and international visiting faculty, which challenged me to foster the same level of dedication in myself towards creative excellence and continuous exploration.

Gemma: The most significant learnings from my time at ANAM were in my tuition with Howard Penny and through the regular and consistent performing. With incredible foundation work laid in my lessons, I was able to improve my technical facility to maintain the highest standard during the regular and varied performances. This allowed me more freedom in my playing to explore a variety of genres and styles with confidence and ease.

Zoe: ANAM is an incredible and unique institution to whom I owe a great deal. At ANAM, the foremost catalyst that contributed to my growth as a musician was private study with Dr. Robin Wilson, who guided me in completely transforming my violin playing and artistry. Another opportunity that truly sets ANAM apart from other world-class music schools is the abundance of performance opportunities. Every week I would have three classes in which I could perform: the violin class, string class and forum (the multi-instrumental performance class). Making the most of all three classes really allowed you to make small improvements for each performance, enabling you to see your improvement and develop your confidence. Another highlight was the constant exposure and interaction with superstar guest artists, both national and international. I will never forget performing Chausson's Concerto for Violin, Piano and String Quartet with Anthony Marwood, or performing Brahms' Symphony No. 2 with Simone Young!
How important to you was ANAM's chamber music training, and why?

Nicholas: ANAM provided a forum for musicians to witness and participate in numerous instrumental combinations, many that were out of the ordinary. The many chamber music workshops, competitions and concerts programmed each year were incredibly hands-on, and pushed us to realise our potentials for effective communication and problem-solving, without which we would simply not have achieved the challenging schedules and turnarounds put to us!

Gemma: Not only did I form an ensemble that still regularly performs today, but I learnt how to work collaboratively and with clear communication both musically and verbally. There were so many opportunities to perform in various groups and alongside different instruments. This has allowed me to be flexible and supportive in the various ensemble types I play in professionally.

Zoe: ANAM's chamber music training was fantastic. It was where I formed my first serious quartet, tackling challenging string quartet repertoire like Beethoven's String Quartet no. 14 in C minor, op. 131. To this day, many of the musicians that I collaborate with as a freelance violinist are my fellow ANAM alumni.
---
Catch Nicholas Young, Megoe Chen, Gemma Kneale and Zoe Freisberg in the Australian premiere performance of Paul Whelan's Such A Fine, Sunny Day with bass-baritone Paul Whelan Saturday 25th November 2023, 7.30pm, at St Paul's Cathedral, Melbourne.
To purchase tickets go to suchafinesunnyday.com.