If there is one thing I've learnt about myself from living through the last few months, it is that being a workaholic during a pandemic is not great. I am someone who thrives from being busy, who responds to deadlines and works well in stressful situations. So, naturally, existing in a surreal world where busyness and deadlines are temporarily, indefinitely suspended, has been a challenge to overcome (to say the least).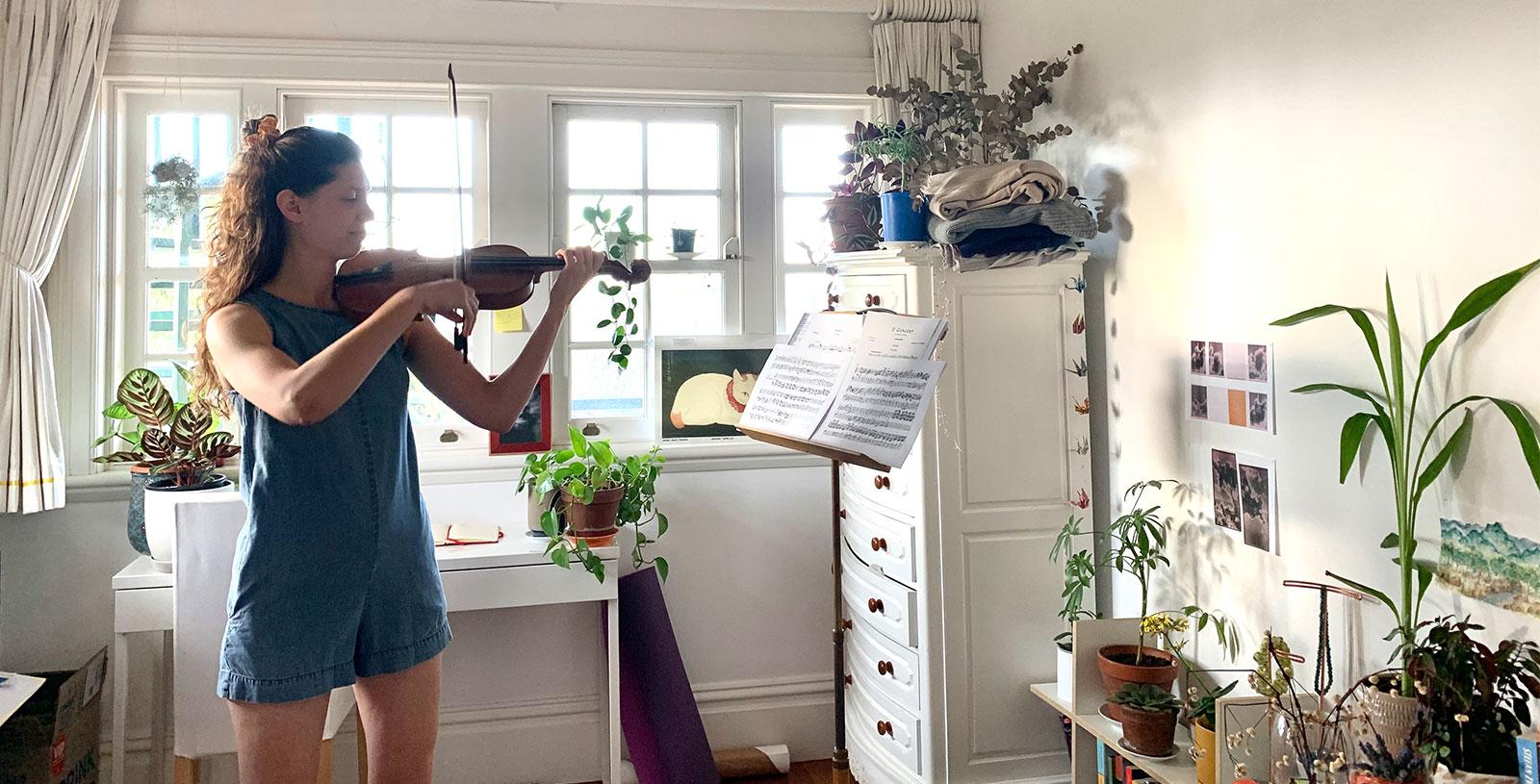 The main piece of advice I've heard through this time is to "be kind to yourself", which is something I have taken some time to grapple with, as in my mind this leads to 'take it easy' which in turn becomes 'be lazy'. It is unfair to be hard on yourself in a world where the only constant is uncertainty, but for me at least, there comes a point at which you have to steer your own boat. I felt consoled reading Viktor Frankl's Man's Search for Meaning, the essence of which is survival in even the most extreme human conditions (Concentration Camps of WWII) – even when you cannot control anything happening to you, you can control how you respond.
It may seem obvious or even silly that, being a musician, I choose to respond to my circumstance by making music, but I have found that, like many musician friends around me, taking a break from my craft and choosing to return to it is the greatest affirmation that I have chosen to pursue what I love. That is why, in recent months living in Sydney where we are lucky enough to enjoy the freedom of each other's musical company, I have found the greatest joy and verification in playing music with friends. From this, I am able to curate and perform my own concert, which has given me the space to make music for enjoyment rather than for work, and the time to focus on what I do not usually have time for.
Over the past eight years I have been investigating the world of baroque instruments and historically informed performance (HIP), from dipping my toes in the Sydney Conservatorium of Music's Early Music Ensemble in my undergrad, to now taking the plunge and performing with a few baroque ensembles in Sydney and Melbourne. So, when I was offered a lunchtime concert slot at St James' Church, my beautiful baroque violin is what I turned to. I often think about what it is that drew me and my fellow HIP musicians to the dark side (baroque), and I think it is, for me at least, performance coming from an intellectual base – reading and interpreting historical treatises on performance practice. Once we can appreciate these sources, there comes freedom of expression, improvisation, and for string players such as myself, the sound world possibilities of gut strings, from which one can draw out nuance, intimacy, and raw emotion.
The challenge of organising, promoting, and rehearsing for a concert has naturally stimulated my motivation. This concert is coming at a time where Sydney shyly peeks its head back into live performance, with Australian Chamber Orchestra (ACO) performing last week, and a number of smaller-scale chamber concerts popping up. Being a reserved personality reluctant to outwardly display emotions, I was surprised to find myself in tears at the opening of ACO's first live performance in six months, and again coming off stage after performing to a live audience (at another lunchtime concert two weeks ago). These experiences have taught me again and again why we commit our lives to do this, what makes it so fulfilling, and overall why it is so important in our lives. Everyone has their own story for 2020. We may all be in the same situation, but each of us have completely different experiences. The process of putting this concert has been healing for me, and I hope the product can bring a little sunshine to your day.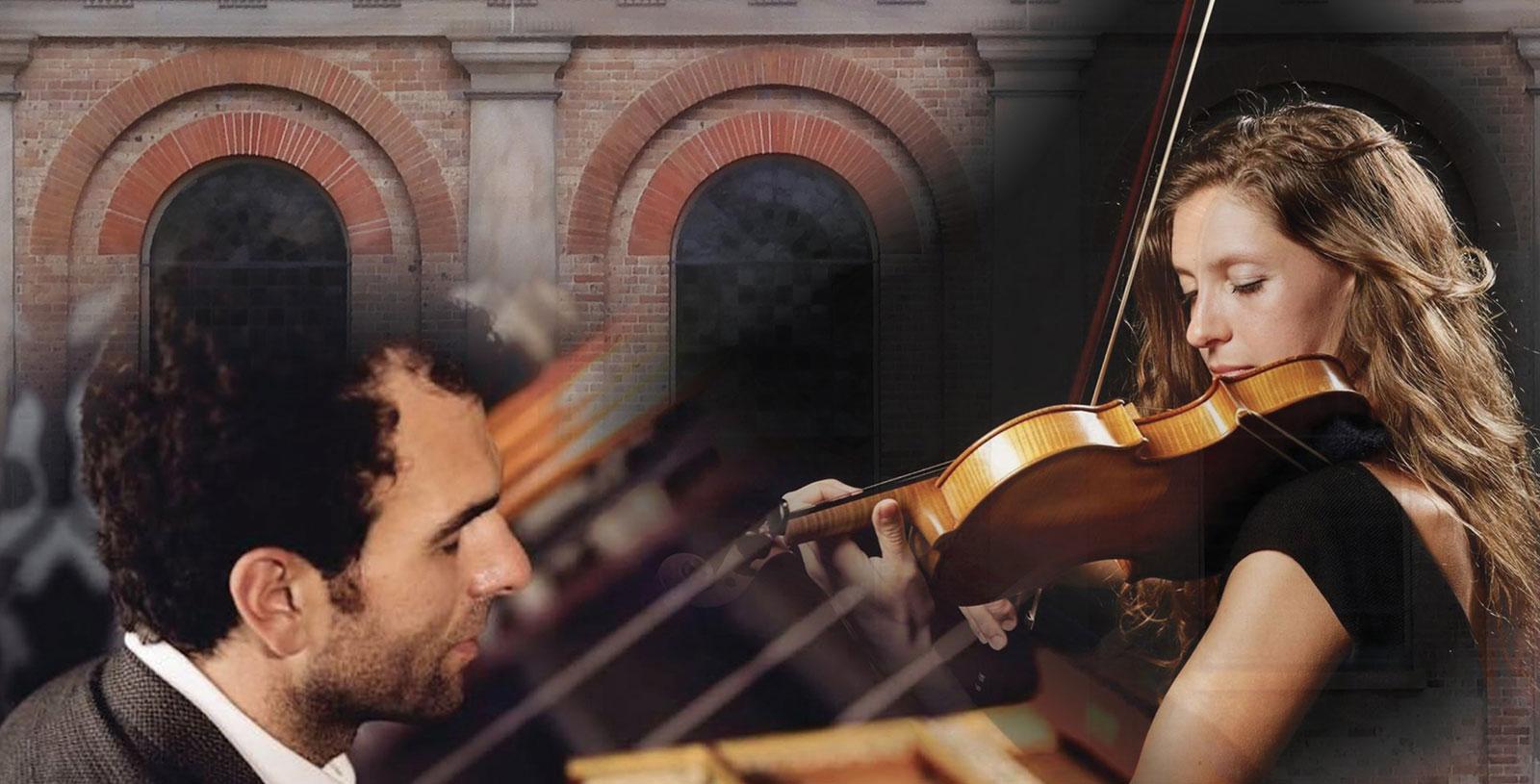 THE STYLES REUNITED
Wednesday 23 September 1.15PM (AEST)*
St James' Church, Sydney
Option to attend in person or livestream
FIND OUT MORE
*Video available on demand until 30 September.