Words by:
Eliza Shepherd (flute 2018)
---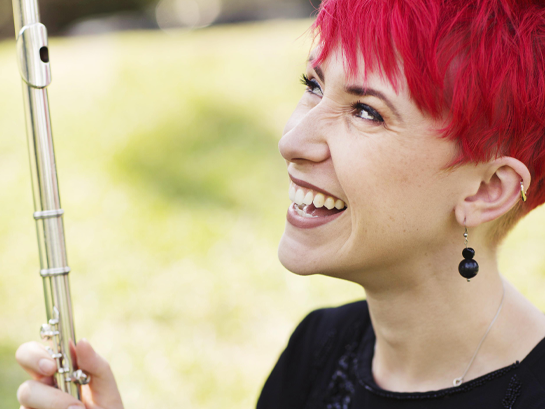 Eliza Shepherd (flute 2018)
I have nothing but awesome memories of my time in Port Phillip. Whether it be hanging outside the South Melbourne Town Hall enjoying the spontaneous streaks of sunshine, skipping along behind the un-caffeinated coffee drinkers as they seek out the solace of their favourite barista, or heading over to the markets to grab some fresh flowers to cheer up my practice room. This area was my haven for three years, and I loved every moment of it.
It was such a special time studying at the Australian National Academy of Music in South Melbourne. The people I was working alongside with would be my colleagues and friends for life, and gosh what an amazing bunch I had the pleasure of collaborating with! We commiserated together on botched practice sessions, and lifted each other's spirits by walking or biking around Albert Park or further down to South Melbourne Beach. Not only was I studying alongside incredible international and Australian artists, but I was also seeing the future of music taking shape. The neighbourhood was exuding with so much vibrancy that gives creative inspiration to not only artists like myself and the ANAM musicians, but also to the rest of the community outside of our building. One of my favourite memories is seeing the giant violin cases seeming to float above a pair of little legs marching into the local primary schools, knowing that these children would continue the journey of music in Port Phillip.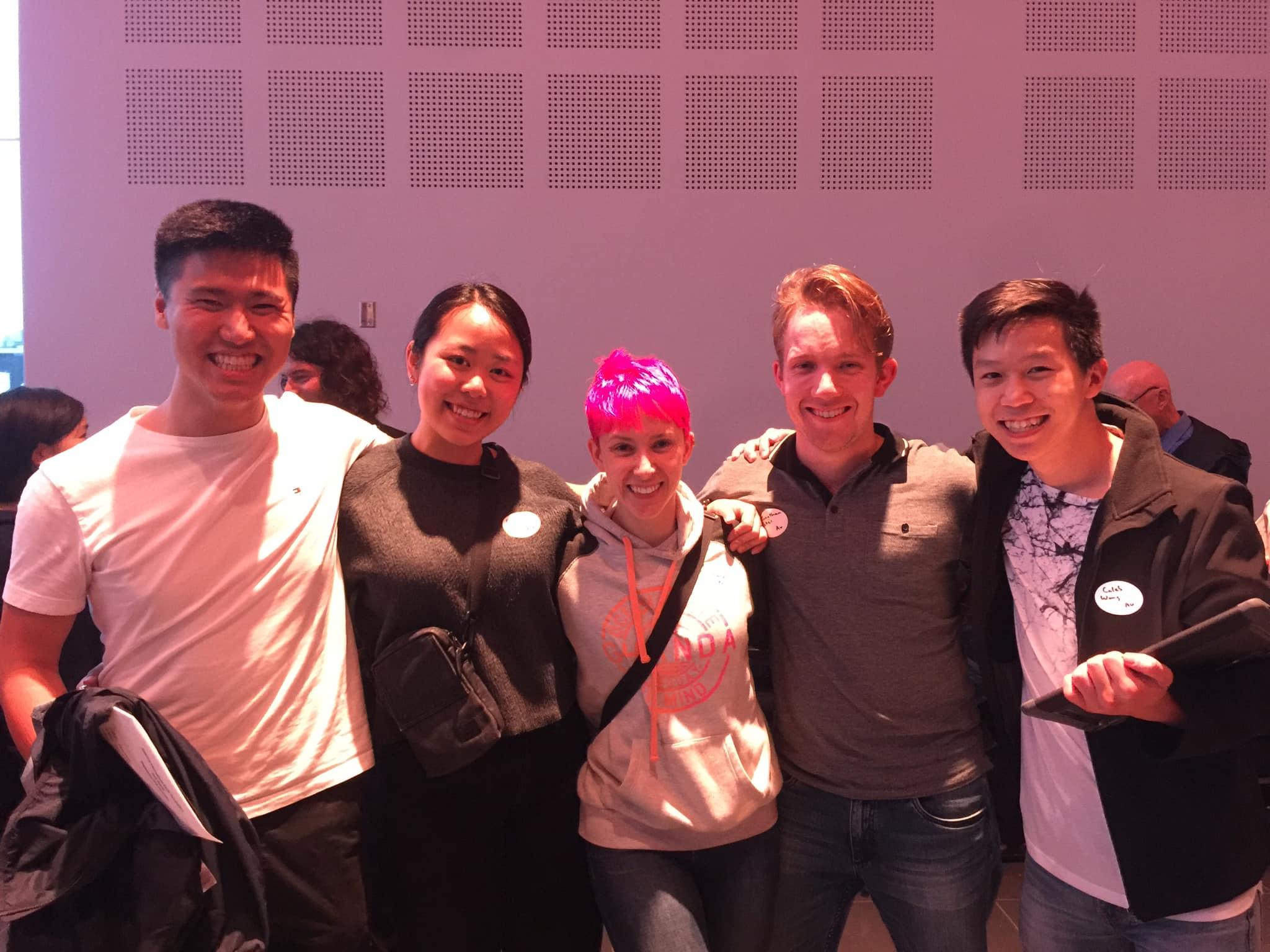 Eliza with fellow ANAM musicians Andrew Fong (clarinet 2019), Carol Wang (bassoon 2019), Caleb Wong (cello 2019) and Jonathan Békés (cello 2017) during the 2018 Gisborne International Music Festival in New Zeland
The Port Phillip community that I experienced while at ANAM are truly the most supportive and embracing people I've ever had the pleasure to speak with and play for. They are openhearted, and totally ready to debrief on the highs (and lows) of any concert. You always knew that they were invested and involved in your performance and celebrated your achievements with you. I've had many a hot chocolate at the various cafes around to discuss my work on the Glissando Headjoint – a mechanism designed to bend pitch on the flute – with audience members that were amazed at what the telescoping attachment I used was and how it worked, as well as to talk about the latest upcoming projects.
It goes without saying that ANAM's upcoming Community Concert at the St Kilda Town Hall on the 3rd of April feels like a homecoming to me. After finishing my ANAM training in 2018, I am once again standing alongside ANAM musicians and Maestro Johannes Fritzsch for the Port Phillip audience, this time connecting the audience with the musicians as Johannes and I share fun discussions about the music that the ANAM Orchestra is performing. The program will not only include the a repertoire of masters but also of a living Australian composer Meldy Eötvös, who will be sitting in the audience to watch her piece being performed. This community concert is supported by the City of Port Phillip and is a free event for family, friends and all kinds of music lovers from all walks of life. Residents of Port Phillip also get a free ANAMate membership that gives them discounts to ANAM season concerts and free entries to masterclass, discussion and Soundbites throughout the year. To book your tickets to the community concert and avail your free membership, visit anam.com.au or call 03 9645 7911.
---
Eliza Shephard is a freelancing and in demand flautist. She completed her training at the Australian National Academy of Music in 2018 under the tutelage of Virginia Taylor. Since then she has performed with the Plexus Collective, Arcadia Winds, Rubiks and ELISION Ensemble. She is also Ensemble Offspring's Hatched Academy Associate Artist for 2022, a Freedman Fellowship Finalist, and a semi-finalist for the ABC Young Performers of the Year 2021-2022. Eliza is a confident and established performer in a wide range of styles, and is known for her 'fiery' presence on stage, capturing audience's attention throughout her performances.