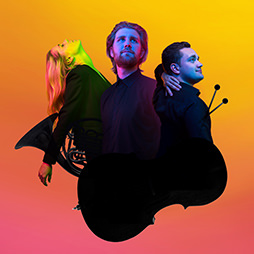 "I am excited and immensely proud to welcome you to our 2017 Season where extraordinary young musicians join with our celebrated Faculty and a stellar collection of visiting artists.

I invite you to come on board to experience the transformation into excellence, the fearless programming and the unrelenting energy that is ANAM 2017.

It's a year not to be missed!"

- Nick Deutsch (ANAM Artistic Director)

Become a part of the ANAM family as an ANAMate and experience 2017 with us, following our musicians and sharing their journey every step of the way.

SEASON PREVIEW

ANAM's 2017 Season is a spectacular journey for audiences. From the French Baroque through the iconoclastic genre busting of Frank Zappa to the extraordinary sound world created by Jonny Greenwood and Krzysztof Penderecki, it will showcase compositional innovation and the creative ability of the ANAM musicians. Young American soprano Brenda Rae makes her Australian debut singing Rameau, violinist Anthony Marwood returns with Beethoven's Violin Concerto and the list of guest artists continues with Stefan Dohr, Solo Horn from the Berlin Philharmonic, Richard Tognetti and Greta Bradman performing Strauss' Four Last Songs. You can also experience German supergroup Ensemble Modern and celebrate the centenary of American icon Lou Harrison in a ten day percussion festival of events led by Steve Schick, Jan Williams, William Winant.
VIEW our 2017 Season Brochure here
FIND OUT about our 2017 ANAMates Memberships and Membership Packages here
VIEW our upcoming events here

Please note: Single tickets are on sale from Wednesday 1 February 2017